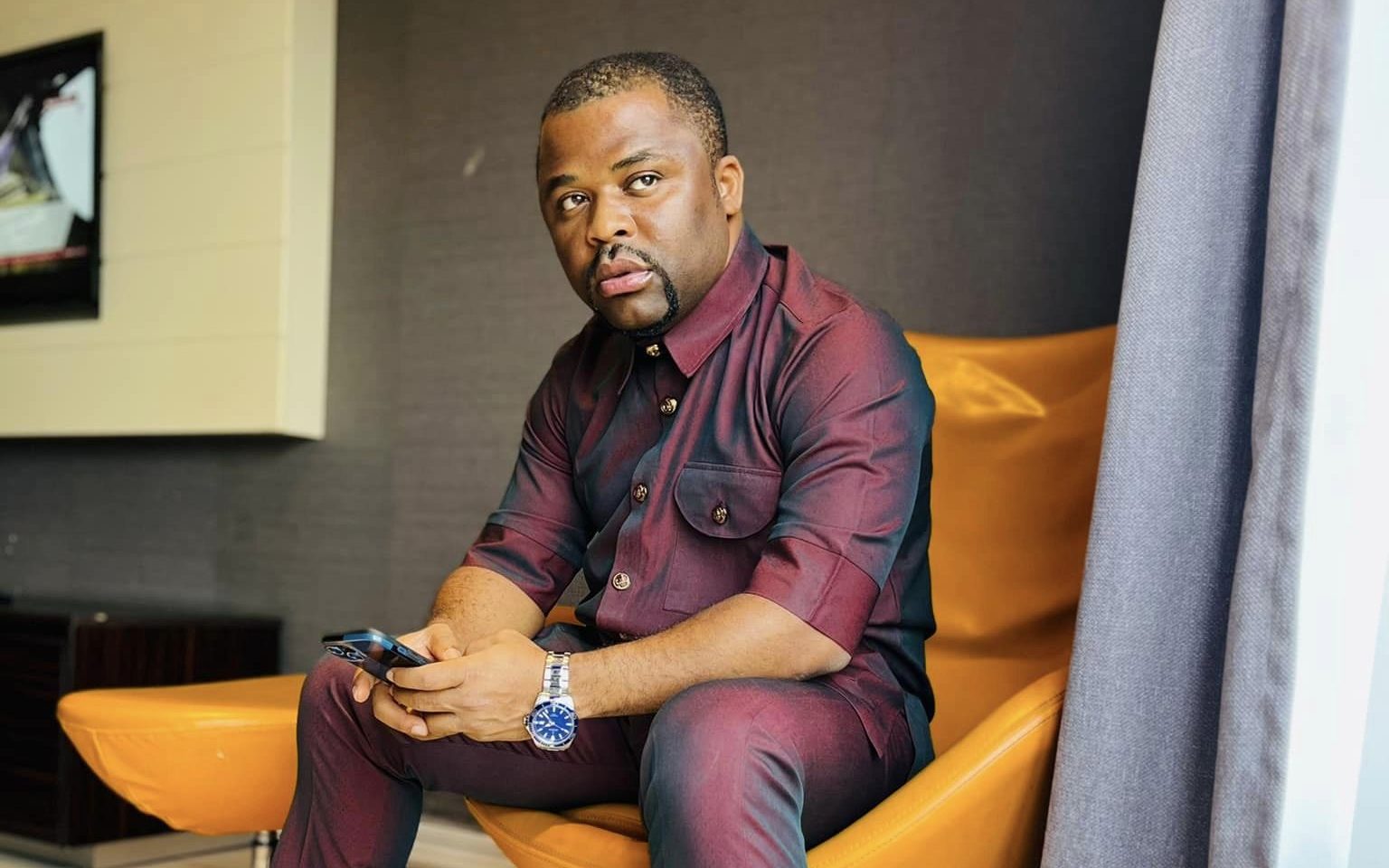 Nigerian actor, Osinachi Dike, vows to never return to Nigeria after becoming a citizen of the United States of America.
He took to his social media page to inform his fans that he secured American citizenship and had received the international passport. He further stated that he would be leaving everything behind in Nigeria including his family to move to his new country.
The actor said; "Brethren help me thank God, it has not been an easy thing I would be leaving my family, my wife should take care of the children. I've tried, my wife should take care of my kids. I've tried so I need to leave, I need to go and make money, I might not even come back, in fact, the truth is anywhere you see me in Owerri, if you see me in Nigeria collect money from me because I'm no more around because I'm no more coming back. Let me go and enjoy myself."
According to Osinachi, the US passport is like a visa to heaven, "Just check the difference, see this one (American passport), this one is like a visa to heaven.
His declaration comes at a time the country is facing hardships like insecurity, cash scarcity, fuel scarcity, unemployment among others.
On 27th of January 2023 during a media briefing organized by the Presidential Media Team, the minister of interior disclosed that about 159 Nigerians renounced their Nigerian citizenship in 2022.
Read also:
'Enough is enough', says Ugandan man with 102 children, 578 grandchildren and 12 wives
'I am free at last' – Ugandan activist Stella Nyanzi talks moving to Germany and escaping a dictator
Ugandan Novelist and activist Kakwenze Rukirabashaija illegally detained and tortured
Source: Daily trust