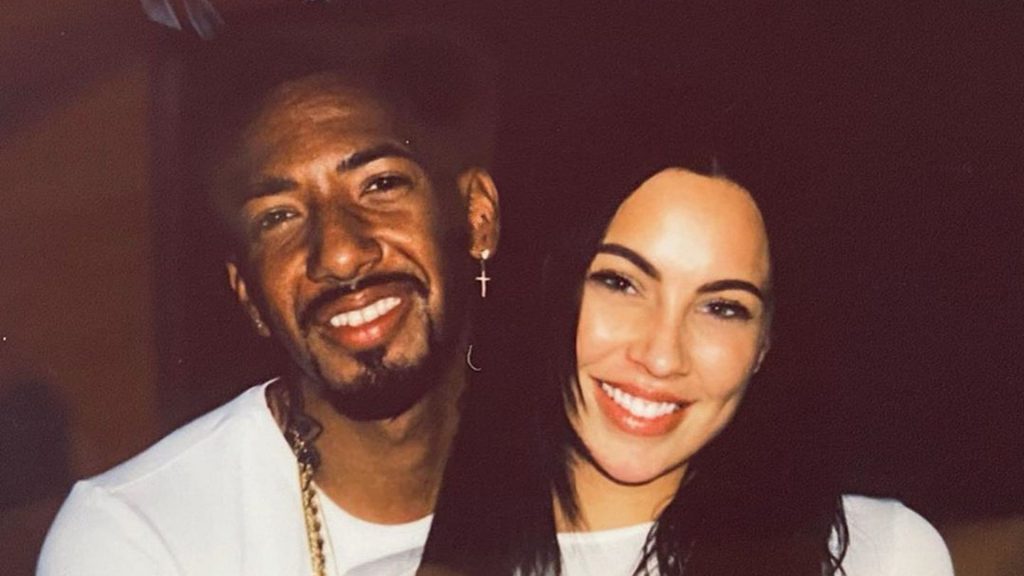 Footballer Jerome Boateng's is facing defamation charges over an interview conducted by BILD about ex girlfriend Kasia Lenhardt.
Lenhardt's family have been trying to take actions against the footballer for more than a year and finally the Berlin district court dealt with the case for the first time on Tuesday.
Update: According to a court spokesman, the competent 27th civil chamber wishes to negotiate orally again with the appointment scheduled for November (29.11.).
Despite the death of the model, her family now want to defend her memory, and themselves, against the statements made by the Ghanaian footballer when he was interviewed by BILD to which the headline read: "My ex wanted to destroy me" and was published in early February 2021.
In the interview, Jerome Boateng attested to his ex girlfriend Kasia Lenhardt, among other things, massive alcohol problems. He also claimed that she blackmailed him into a relationship, threatened to "ruin his career" and caused him to lose his children.
A week after the interview appeared, Kasia Lenhardt committed suicide in the apartment she had shared with the former international. We wrote about it here: Bayern Munich player Jerome Boateng's, model ex-girlfriend found dead a week after the couple announced their split
Kasia had made the effort to contact BILD lawyer, Markus Hennig, in an effort to determine what could be done about the article. Her mother, Adrianna Lenhardt, later on took it upon herself to continue pursuing the matter.
Represented by Hennig, she now argued with Jérôme Boateng's lawyer before the Berlin district court.
Lenhardt's mother wants to prevent the statements made from being distributed any further and has been suing for an injunction since last summer.
READ MORE: Germany: Forensic doctor reveals the cause of death of Bayern player Jerome Boateng's ex girlfriend Kasia Lenhardt

Bayern Munich player Jerome Boateng's, model ex-girlfriend Kasia Lenhardt found dead a week after the couple announced their split

Jerome Boateng trial: Serious assault charges against ex girlfriend could lead to 5 years in jail and heavy fines
The BILD interview is still available to this day and several other media houses have picked up the news and used it in several reports.
Lenhardt's lawyer argued that she wanted to prevent her grandchild and her daughter's siblings from coming across what she deemed as 'dirt on the internet'. He added that some statements falsified the life of Kasia in the long term.
The lawsuit shows that Lenhardt had previously asked the other party to voluntarily cease and desist.
According to Spiegel, since Boateng did not comply, the court must now decide on the case. Boateng's side had emphasised to the court that he still regrets having given the interview and that he would not repeat his statements anyway.
The picture that Boateng' draws of Lehhardt devalues Lenhardt overall painting lies, fake social media accounts and massive alcohol problems, which is only a distortion of her actual picture of life.
A verdict is expected in June at the earliest.