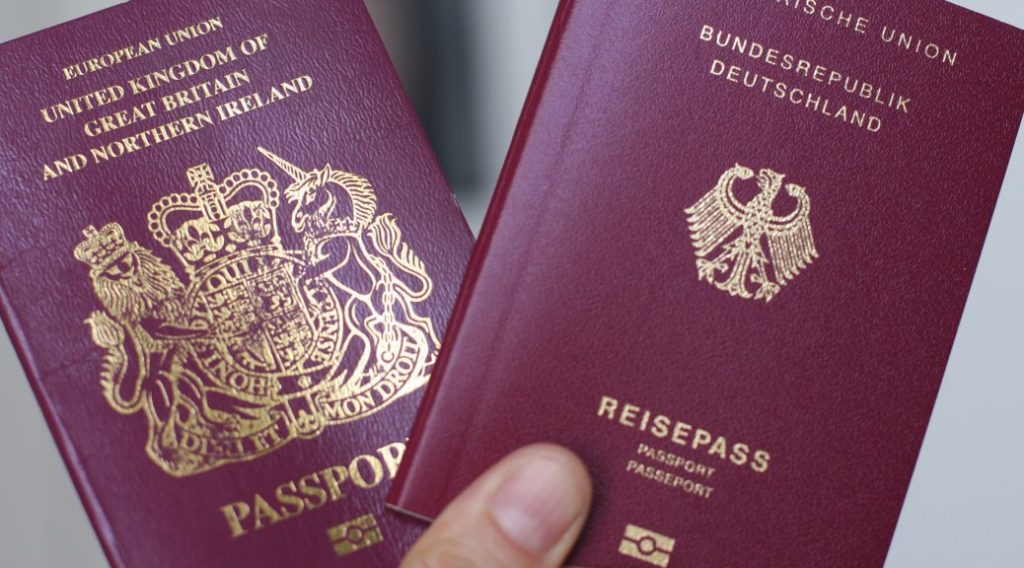 German citizenship. Germany plan to change its national law to allow dual citizenship without restrictions in 2023. Here is what you need to know:
From it's past, Germany has always held strict limits when it comes to holding multiple citizenship especially when it comes to people from other countries that are not in the EU. German citizens are only allowed to hold another citizenship if;
They were born to a German parents while possessing the other nationality at the time of birth, if their nationality is for another EU country, or if they receive special permission from the German government to keep both at the time they apply.
Should one fail to meet these requirements, then a naturalising German has to renounce their citizenship. If naturalising abroad, a German citizen currently has to give up their German passport.
Germany offers citizenship by virtue of blood rather than that of soil, meaning you can gain citizenship by having German parents but not by being born in Germany, wrote The Local. The latter is the case in many other countries.
What you need to apply for naturalisation in Germany currently?
If you have been living in Germany legally for at least eight years, you can apply for citizenship through naturalisation if you meet following requirements:
You have an indefinite right of residence in Germany (for example as an EU citizen; as the holder of a settlement permit, or a limited residence permit that can be converted to an indefinite residence title. However, a residence permit for studying is insufficient.
You can support yourself and your dependents without relying on social welfare benefits and unemployment benefit.
You have sufficient knowledge of German. You are not required to have a perfect command of the German language. You are however required to prove your oral and written German skills in a language exam to at least Level B1 (Common European Framework of Reference). A German school-leaving certificate or a vocational training diploma or university degree from Germany are also proof of your German-language skills.
You have passed a naturalisation test. Through this test, you prove your knowledge of the German legal and social system. Normally you don't have to take this test if you have a German school-leaving certificate or a degree in law, social or political science in Germany.
You have not been convicted of any criminal offence.
You accept the Basic Law (Grundgesetz), that is the constitution of the Federal Republic of Germany. If you apply for German nationality you must acknowledge in writing and orally that you will respect the Basic Law and the laws of the Federal Republic of Germany and refrain from doing anything that could harm it.
You make your acknowledgement to the naturalisation authorities.
You give up your previous nationality: When you are naturalised you will have to give up your previous nationality. There are exceptions to this rule for certain countries of origin. For example, nationals of the EU member states and of Switzerland are allowed to keep their previous nationality when they obtain German citizenship. The same applies to citizens of Morocco, Iran and Algeria.
The government plans to shorten the time someone has to live in Germany before they are eligible for citizenship through naturalisation. This effort is also aimed at ending unequal treatment so that everyone can be naturalised in the future without having to give up their citizenship.
Stephan Thomae, an FDP member of the Bundestag's Interior Committee told the Local: people who come here, build a life for themselves and feel a permanent connection to Germany should be able to naturalise quickly.
READ ALSO:
How to get German citizenship for African refugees approaching their sixth year
15 questions to expect when taking the German Citizenship Test
German citizenship, when is my child entitled to it?
All you need to know about the German citizenship examDual citizenship in Germany, what you need to know
How to become a German citizen through naturalization