If you have been living in Germany legally for at least eight years, you can apply for citizenship through naturalization if you meet following requirements: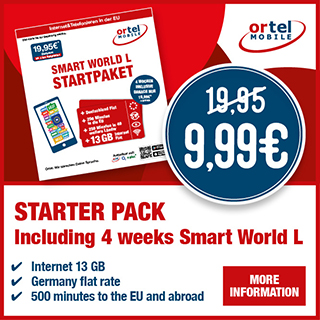 – You have an indefinite right of residence in Germany (for example as an EU citizen; as the holder of a settlement permit, or a limited residence permit that can be converted to an indefinite residence title. However, a residence permit for studying is insufficient.
– You can support yourself and your dependents without relying on social welfare benefits and unemployment benefit.
– You have sufficient knowledge of German. You are not required to have a perfect command of the German language. You are however required to prove your oral and written German skills in a language exam to at least Level B1 (Common European Framework of Reference). A German school-leaving certificate or a vocational training diploma or university degree from Germany are also proof of your German-language skills.
– You have passed a naturalisation test. Through this test, you prove your knowledge of the German legal and social system. Normally you don't have to take this test if you have a German school-leaving certificate or a degree in law, social or political science in Germany.
– You have not been convicted of any criminal offence.
– You accept the Basic Law (Grundgesetz), that is the constitution of the Federal Republic of Germany. If you apply for German nationality you must acknowledge in writing and orally that you will respect the Basic Law and the laws of the Federal Republic of Germany and refrain from doing anything that could harm it.
– You make your acknowledgement to the naturalisation authorities.
– You give up your previous nationality: When you are naturalised you will have to give up your previous nationality. There are exceptions to this rule for certain countries of origin. For example, nationals of the EU member states and of Switzerland are allowed to keep their previous nationality when they obtain German citizenship. The same applies to citizens of Morocco, Iran and Algeria.
You are advised to consult the naturalisation authorities for specific information regarding your case before applying.
If you meet the above requirements, then you can go ahead and submit your application.
The naturalization process and what must you do?

Please note that you are not naturalized automatically even if you have been living legally in Germany for at least eight years. You have to submit a written application to the naturalization authorities.
They will give you personal advice and supply an application form which you must fill out and hand in with the required documents.
How much is the naturalization fee?
You can apply for naturalization in your own right from the age of 16. For children, the parents or other legal guardians can apply on their behalf. The charges are as follows:
Normally naturalization application fee is 255 euros per adult
A fee of 51 euros is to be paid per child being naturalized with their parents
Naturalization/citizenship test for 25 euros
Citizenship certificate for 25 Euros
In exceptional cases the naturalization fee may be reduced or waived altogether. This can be done for example if the applicant has low income or several children are to be naturalised at the same time.
Once your application has been verified and accepted, you will receive notification from the naturalisation authorities on what to do.
Depending on which Land you live in, you will have to take the steps to renounce your previous nationality yourself. You will receive an assurance of naturalisation ("Einbürgerungszusicherung") which you can submit to the consulate of your country of origin to apply to renounce your previous nationality.
If by acquiring German nationality you automatically lose your previous nationality, or if it is impossible or deemed unacceptable to renounce it, there should be no further obstacle to your naturalisation. You will receive a naturalisation certificate, which will usually be handed to you in person or presented during a naturalisation ceremony. This document makes you a German citizen.
The entire process may take several months. For information on how long your application for naturalization may take, please take with your local naturalization authority.
This article has been prepared using information provided by the Federal Office for Migration and Refugees (BAMF).
READ MORE: Child benefit (Kindergeld) 2022: payment dates (Auszahlungstermine) in Germany
SOURCE: www.bamf.de