Germany: 'George Tell', 54 years, decided to stand up tot the state media and not pay the TV and radio subscription. The man has now been held imprisoned for more than 130 days, and even went on hunger strike.
According to a law enforced since 2013, every resident of Germany must pay a TV and radio subscription even should they lack a TV or radio at home. The monthly fee is €17.5, and only a few people may be exempt.
George hasn't owned a TV nor a Radio for 25 years with the argument that he does not intend to waste his money. The man, who lives in North Rhine-Westphalia, has been in prison for more than 130 days.
The man was arrested for refusing to disclose his financial status.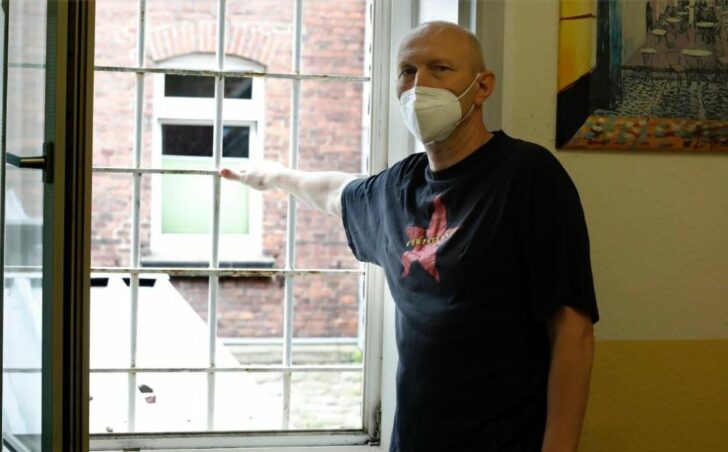 READ ALSO: Anna Sorokin, lady who posed as a German heiress to scam businesses released from prison
The German office responsible for the collection of television and radio subscriptions may exempt persons whose financial condition requires it from payments. But the 54 year old remains adamant and does not want to provide any financial proof to those responsible as to why he has failed to make his payments.
"Why do I have to pay the same amount as the head of the German station WDR, Tom Bohreau?" Thiel told German newspaper Bild. He earns 400,000 euros a year, I'm only 14,000 euros! Bohru is asking me to report on my financial situation, so that I can get out of forced detention! I will not do that. I don't ask him what he has in his bank account! "
It remains unknown how long the German will remain in the cell as he has even went on hunger strike twice and it has not led to any results so far.
The Alternative Germany party is trying to take advantage of the issue politically, as members of the party have visited him in prison.
"I'm not a supporter of the AfD," says Tell. But what do I do if they support me?"
Source: Bild.de