Germany's most senior Catholic cleric Cardinal Reinhard Marx has offered his resignation to Pope Francis in a letter that stated he wanted to share the responsibility "for the catastrophe of sexual abuse" by certain members of the church.
The German cardinal is the most senior Catholic cardinal in Germany seating as the Archbishop of Munich and Freising.
He said that the church had reached a 'dead point' and that he hoped his resignation would help show that a new start was possible.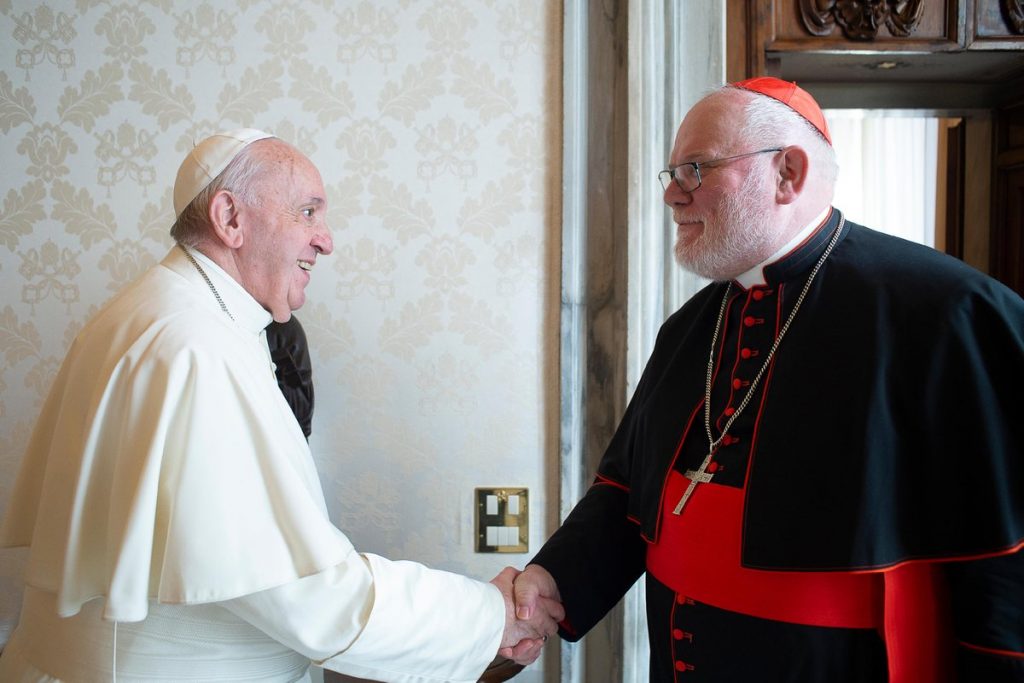 "In essence, for me it is about sharing responsibility for the catastrophe of sexual abuse by church officials in the past few decades," Marx wrote to the Pope, explaining his reasons for the decision.
READ MORE: Meet Innocent Chinedu Ezewoko, Nigerian priest in Germany who doesn't like titles

Pope declares Catholic Church can not bless gay marriages because it 'can't bless sin'

Pope Francis names Washington Archbishop Wilton Gregory first African American cardinal
Marx said investigations and reports of the past 10 years showed him there had not only been "a lot of personal failure and administrative errors," but "also institutional and systemic failure" within the Catholic Church.
He mentioned that some members of the church did not want to acknowledge the element of co-responsibility and thus also complicity of the institution and are therefore opposed to any reforms and renewal dialogue in connection with the abuse crisis.
Cardinal Reinhard Marx wrote these words in a letter to the pope dated May 21 and published on Friday by his archdiocese in Munich.
The archdiocese said in its press release on the issue that Pope Francis had since responded to Cardinal Marx, telling him that he could make the letter public, and to remain in his role until he received an answer –DW.
The cardinal admitted that he had repeatedly thought about resigning from office and he had aid that it was a personal decisions.
"I would like to make it clear: I am ready to take personal responsibility, not only for my own mistakes, but for the church as an institution, which I have helped to shape for decades," he said.
A press conference was scheduled for 2 p.m. local time on Friday.
More details to follow with updates to the matter…