Shocking. A car crashed into the gates of Chancellor Angela Merkel's official residence, the Chancellery in Berlin, on Wednesday morning.
A dark station wagon drove into the fence in front of the office. Several iron fence pillars of the entrance gate to the Chancellery can be seen deformed in photos.
It may be a politically motivated attack, suggests Bild. 
Images shared on social media showed a car with words painted in white on the side reading: "You damned murderers of children and old people" and on the other side: "Stop the globalization policy".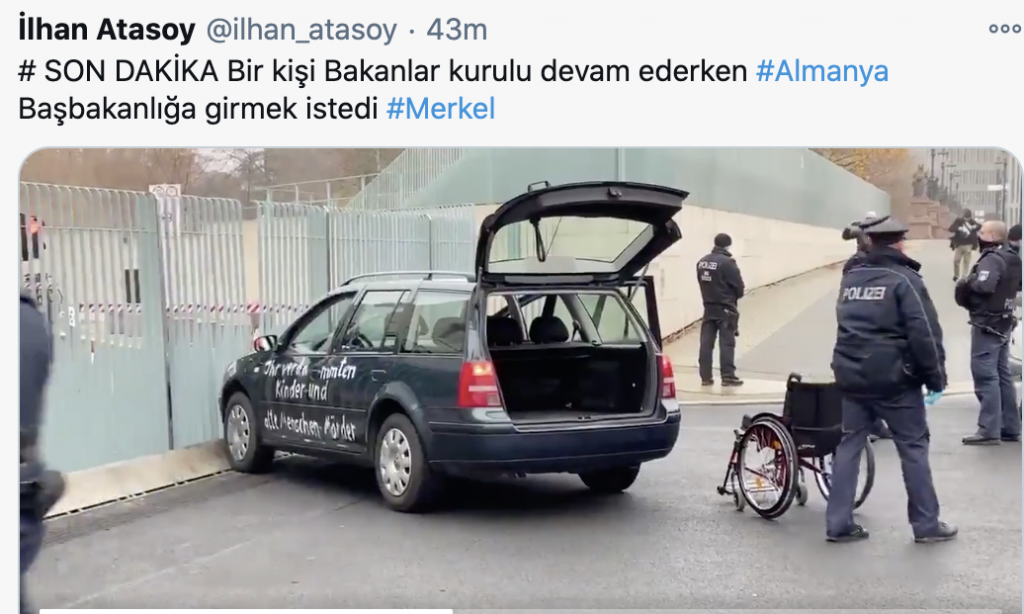 The same car drove into the Chancellery in 2014, reports Bild. 
Shortly after the crime, armed police guarded the scene and an ambulance was on site. It is not clear whether the perpetrator or perpetrators have been taken into custody.
There were no reports of casualties.
Yesterday Chancellor Merkel and German state leaders laid down new coronavirus rules and recommendations for the next few weeks and months. 
Forceful protests  against the federal government's corona policy have racked the country for months. Read more on this here.