While the number of infections in Germany decreases, comes about new freedoms, so this is the perfect opportunity to attend open-air film festivals, gallery openings and so much more, here are 8 covid-safe events to attend in Germany in June 2021:
The Berlinale, assumed to be the world's largest international film festival which also takes place in Berlin each year. Because of COVID-19 the event is to take place in two parts, starting with online screenings in March.
Now, part two promises to be spectacular, with 16 different outdoor cinemas screening shortlisted films all across Berlin, from Kreuzberg to Mitte and Hasenheide to Rehberge.
Tickets are available from June 3rd and cost between €5 and €15.
The Lehmbruck Museum is dedicating a cabinet exhibition to the multi-faceted artistic currents of the inter-War years in Germany, which found their preliminary end with the onset of the defamatory measures that were part and parcel of the Nazis' cultural policy
There will be selected paintings, drawings, prints and sculptures from the nenowned Lehmbruck Museum collection.
Duisburg hosts a whole spectrum of creatives from the heartbreaking illustrator Käthe Kollwitz, the cynical painter Otto Dix and caricaturist Georg Grosz, to painter, printmaker and sculptor Max Beckmann and more.
Standard tickets cost €9, concessions are €5.
READ RELATED ARTICLES: 8 Changes in Germany in June 2021

Germany, Rapid Corona tests become big business worth millions
This retrospective exhibition follows the development of Erwin Olaf, one of the most famous contemporary photographers from the Netherlands. 
The Kunsthalle München is now staging the first, large scale retrospective dedicated to his oeuvre in Germany. He will be collaborating with set designers ans make-up artists, among others to carry out the performance.
No test is required, but you have to book a time slot in advance. Standard entry costs €13, but there's a 50 percent discount on Tuesdays.
Diversity United, Berlin – June 9th – September 19th
The breathtaking exhibition is set to bring together 90 artists from 34 European countries under teh roof of teh Old Berlin Airport, Flughafen Tempelhof.
It will showcase the extraordinary diversity of Europe's contemporary art scene.
There will be compulsory tests and hygiene regulations at the event, this is a mask requirements and social distancing of 1.5 metres.
Tickets will be available soon. Standard entry is €10, and €5 for students.
The famous Heidelberger Palace has excitedly but cautiously announced that this year's Festspiele will be going ahead. 
The Heidelberger Schlossfestspiele will host a series of open-air theatre, dance and music performances that will be taking place between the atmospheric ruins of the 19th century castle. This will include an interpretation of 'Dracula' and 'Rodrigo Raubein'.
Tickets will cost EURO 16.
In this exhibition, the Jewish Museum Frankfurt takes a look at the feminine element of the representation of God in the three biggest monotheistic religions
he show covers a broad range, from ancient archaeological figurines and medieval Hebrew Bible illustrations to Renaissance paintings of the Madonna and interpretations by renowned contemporary artists.
The idea is to look at art, sculpture and scripture through the lens of social and historical contexts.
Standard entry is €12, test and time slot required.
Around since the Roman times, the Rhineland-Palatinate wine region long been a favourite stopping point for German vino fans. Now, the region is open for business again.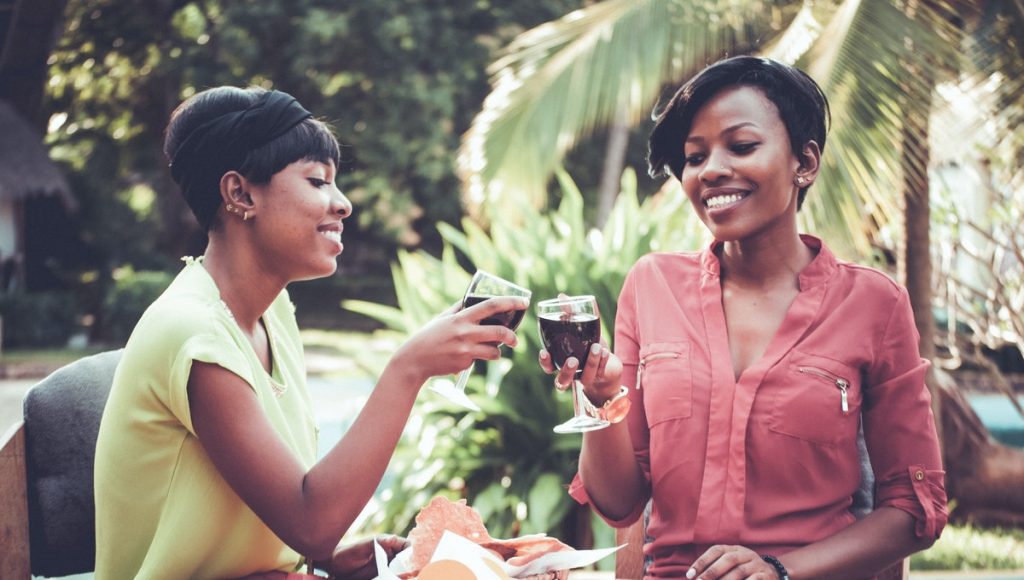 You will get the chance to experience a rich cultural life of fine cuisine, fascinating history and a wide range of leisure activities.
Source: The local