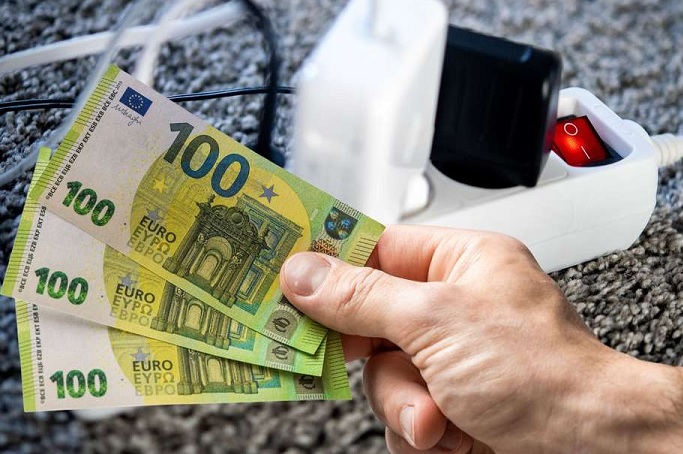 German news. 300 euro energy bonus. To help households cope with the rising cost of energy, the government announced it would give a one-off payment of 300 euros to everyone in Germany.
The 300 euro energy bonus is scheduled to reach bank accounts in September, but not everyone will receive the full amount. Here's what we know about the energy aid payment:
Energy bonus to be paid in September in Germany
In September, millions of workers in Germany are to receive the promised bonus payment of 300 euros.
The first round of support has not yet been fully paid, as the federal government is debating additional measures to help cope with utility bills.
Who receives the energy subsidy (Energiepreispauschale)?
Previously the government had announced that the bonus should be paid to everyone in Germany. However, this would be difficult to implement as not everyone in the country pays taxes.
According to the Ministry of Finance, the payment should "relieve those sections of the population who normally incur travel expenses in connection with the generation of income". That is, people who drive to work or travel by public transport and therefore have higher costs.
The money will be paid to anyone who lives and works in Germany or commutes across the border for work, including employees, self-employed workers, trainees, civil servants, soldiers, board members, mini-jobbers and temporary workers. Employees who are in partial retirement will also receive the bonus.
How and when will the bonus be paid?
The energy bonus is due to be paid with your regular salary in September. If you are self-employed, your early tax payment for September will be reduced accordingly.
If you were employed at the start of the year but have since lost your job, you can receive the money through a special section of your 2022 tax return.
How much of the bonus of 300 euros will I receive?
According to the Ministry of Finance, the average employee will receive a net payment of approximately 193 euros. Anyone whose taxable income is below the basic allowance of €10,000 will receive the full €300. Top earners with an annual salary of around €72,000 will receive €180, and those with even higher earnings will receive less.
Those with zero taxable income like pensioners and individuals studying in Germany, will not receive the bonus.
Other relief measures are expected
It is unclear how much the bonus will compensate, as more energy suppliers in Germany announce a price increases for next autumn and winter.
The federal government is currently working on a second energy bonus package that should benefit other population groups, including pensioners.
Federal Finance Minister Christian Lindner also unveiled plans to offer significant tax cuts for all taxpayers starting next year.
READ ALSO: Germany: 1,000 euros for each child in new energy allowance
Germany: New regulations to reduce energy and gas consumption starting September
Source: T-online