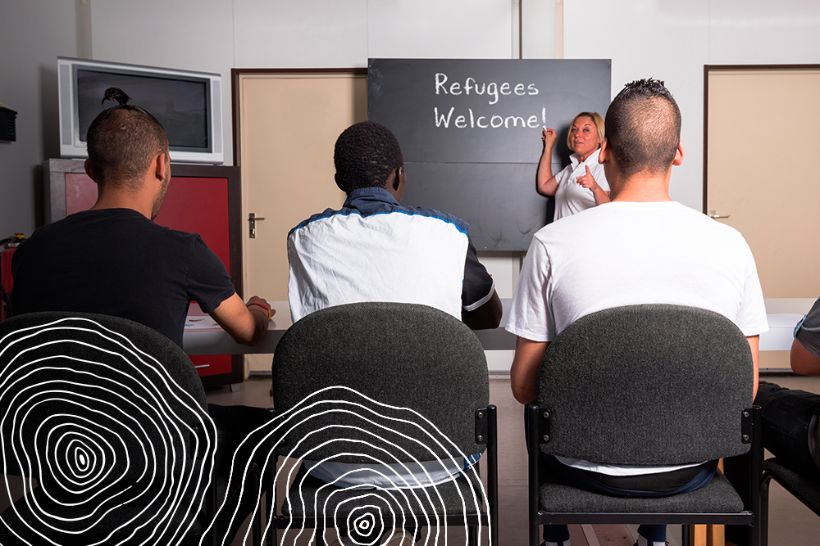 Refugees in Germany. Refugees in Germany demand favourable accommodation. For many asylum seekers and people who have fled from the Ukraine, there are no longer sufficient accommodations in Berlin provided by the State Refugee Office leading to refugees demanding more favourable accommodation.
In order to avoid homelessness, the Senate now wants to use tents, temporary buildings and aircraft hangars which means existing accommodations will be filled more densely to create additional places.
Numerous organisations, associations and initiatives presented a paper with concrete proposals for a solution and were in favour of lowering the accommodation standards in Berlin.
Many asylum seekers in Berlin have been living in collective accommodation for years due to lack of finding apartments and they also don't receive any support or assistance in finding one.
The senate is being urged to ensure they take on actions that will allow people to move into apartments quickly despite the housing market at the moment. The tight housing market is not a counterargument – because everyone has the right to adequate housing, privacy and a secure home.
Getting asylum seekers into their own apartment would open up space for new refugees coming into Berlin. It remains a mystery why, despite the current situation, many recognised refugees in Berlin still do not get a residence entitlement certificate.
"There continues to be a lack of comprehensive support and advice for refugees when looking for an apartment. It is not understandable why the job centre, the LAF and the social welfare offices are not obliged to immediately check and approve rental offers on the same day," said Bea Fünfrocken, Housing Adviser at XENION – Psycho-social Help for the Politically Persecuted eV.
She added, "Even under "normal" conditions, living in collective accommodation places a great deal of strain on adults and children. As standards continue to drop, the situation becomes almost unbearable. The LAF has developed and implemented binding standards for accommodation by 2021. Berlin must not abandon these standards."
Ms Fünfrocken voiced that she rejected the idea of tents, lightweight halls and hangars in Tempelhof as accommodation for people seeking protection based on the experience of 2015/16 where it was clear there was lack of peace, privacy, security, protection from violence and protection for children.
She called to the senate to rent, if necessary, hotels as an interim solution as compliance with binding quality standards, secure privacy and qualified social counselling. However, the support of refugees by the state of Berlin in finding and renting apartments with all available means must have the highest priority in times of crisis.
READ ALSO:

"More opportunities for well-integrated refugees" – Germany to introduce new residence laws

Dispute at refugee shelter in Sielmingen between 2 Gambian refugees leads to fatal death – what happened is tragic