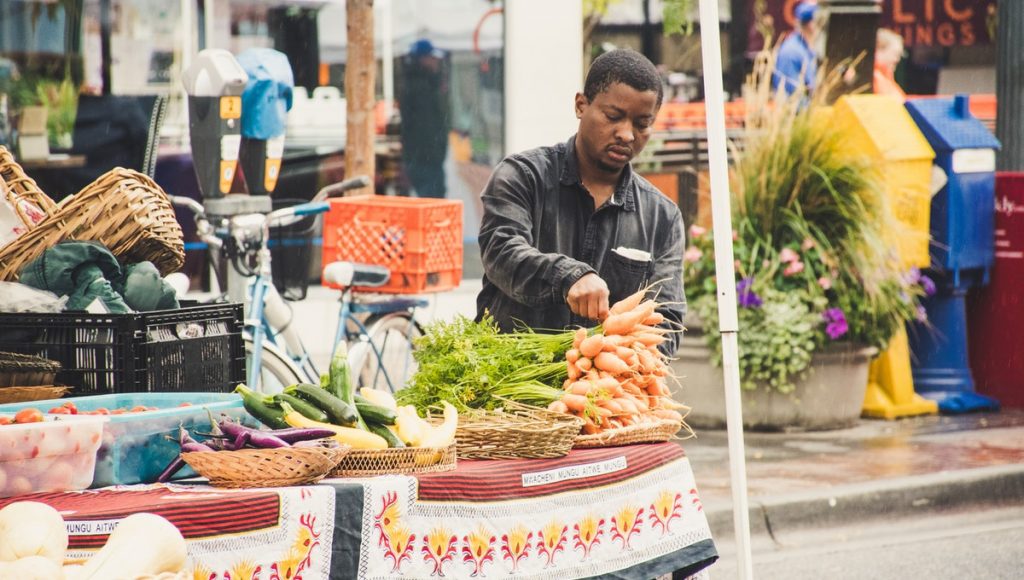 Flea markets in Berlin. There are plenty of flea markets in Berlin, and they are definitely the best place to have some fun while you score some affordable goods at discounted prices on the weekend. Here's a list of 8 of the best Flea Markets to visits and have fun at in 2023:
Here is a list of the 8 best Flea Markets to attend in 2023:
Here is a list of the 8 best Flea Markets to attend in 2023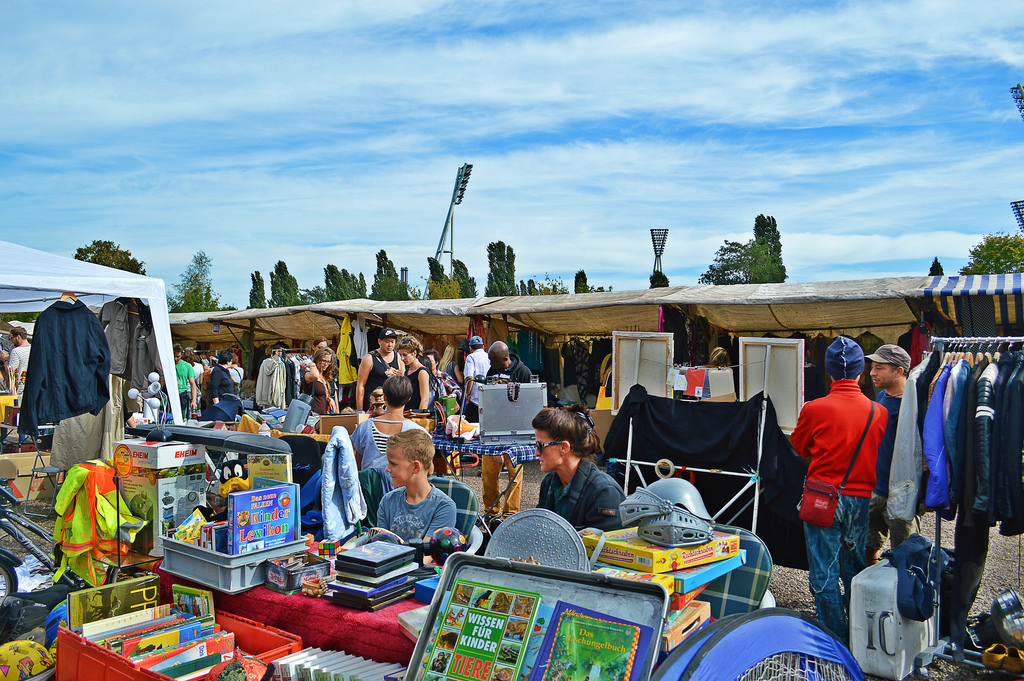 Kreuzberg: flea market at Marheinekeplatz
The Flea Market takes place every weekend directly behind the Marheineke market hall, which was renovated a few years ago. The flea market at the end of Bergmannstraße goes around Marheinekeplatz and is an amazing treasure trove.
It has a large selection of clothes, crockery and handicrafts and can be found close together. In addition, there are the particularly popular stands with vinyl records, antique prints and diagrams.
It also has a wide selection of different dishes to eat from Italian to French cuisines. On Saturdays it is also not far to the weekly market on Chamissoplatz or the Südstern, which is only a few minutes' walk away.
Marheinekeplatz flea market, Saturdays from 10 a.m. to 4 p.m., Sundays from 11 a.m. to 5 p.m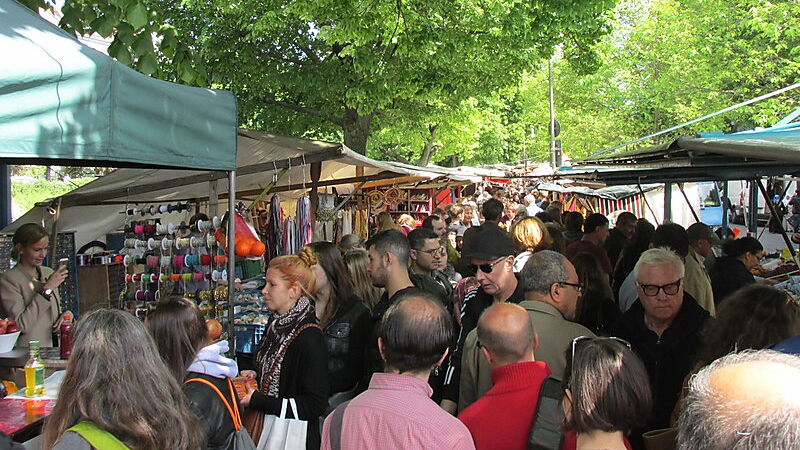 Neukölln: Maybachufer
The Flea market is on Landwehr Canal and has developed into one of the trendiest flea markets in the city over the past few years and, under the name "Nowkölln", outstrips many other markets in terms of young and hip audiences. Find more information about the market here.
Nowkölln, Maybachufer, every second Sunday from April to October
Prenzlauer Berg: Wall Park
It is known as the best flea market in Berlin and draws thousands of visitors to the city every Sunday. Every Sunday, amateur junk dealers gather in the large area not far from Bernauer Straße to turn Mauerpark into a weekend Woodstock for a few hours, with games, fun and the legendary karaoke in Mauerpark.
People from all over the world come together here, it's also about shopping, but more about the joy of being able to enjoy a Sunday together in Berlin here.
Market in Mauerpark, every Sunday from 10 a.m. to 6 p.m.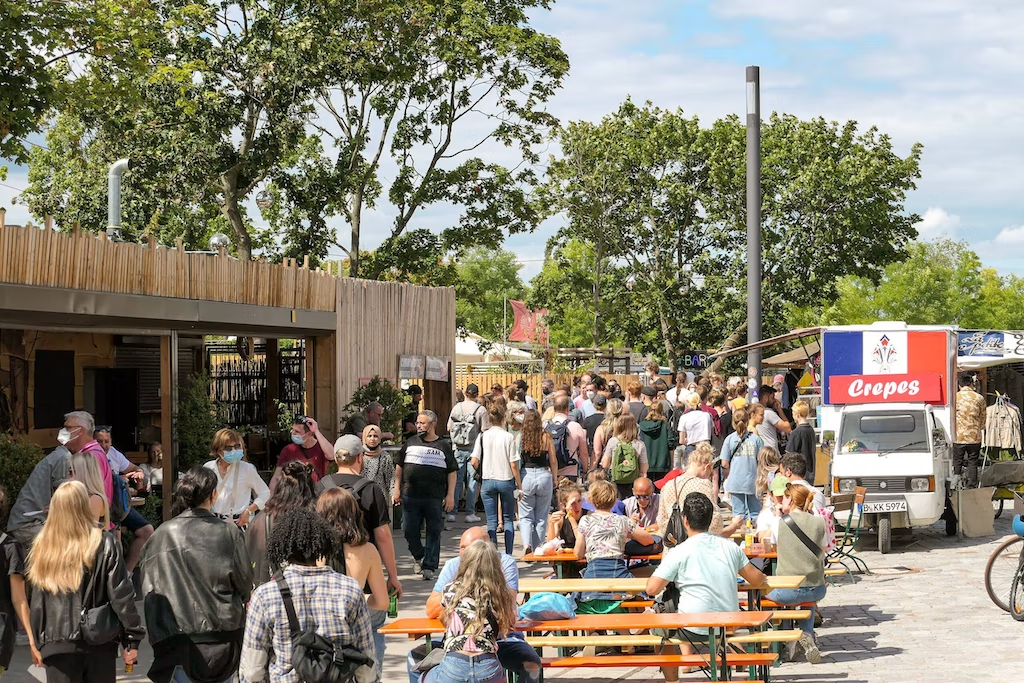 Centre: Art Market on Museum Island
The art market on Museum Island is not a classic flea market, but it is an airy change from visiting the museum and it continues on a small scale what the Bodemuseum has to offer on a large scale: art, but here as handicrafts.
The flea markets offers creatives the perfect set up to market their goods and services at a wholesome avenue where they can meet their audience face-to-face relentlessly.
Art market on Museum Island, Saturday, Sunday and public holidays from 11 a.m. to 5 p.m
Karlshorst: Trotting Track
The market offers a rare variety of antique flea market goods and has roaring reviews online from many who frequents it.
According to Berliner Zeitung, if you are a fan of Flea markets and would like to hop on the next S-Bahn next weekend, be warned: The junk only takes place on the first Saturday and Sunday of each summer month. And: It can get crowded here, because the market is well-known far beyond the city limits.
Antique flea market Trabrennbahn Karlshorst, Treskowallee 129, every first weekend of the month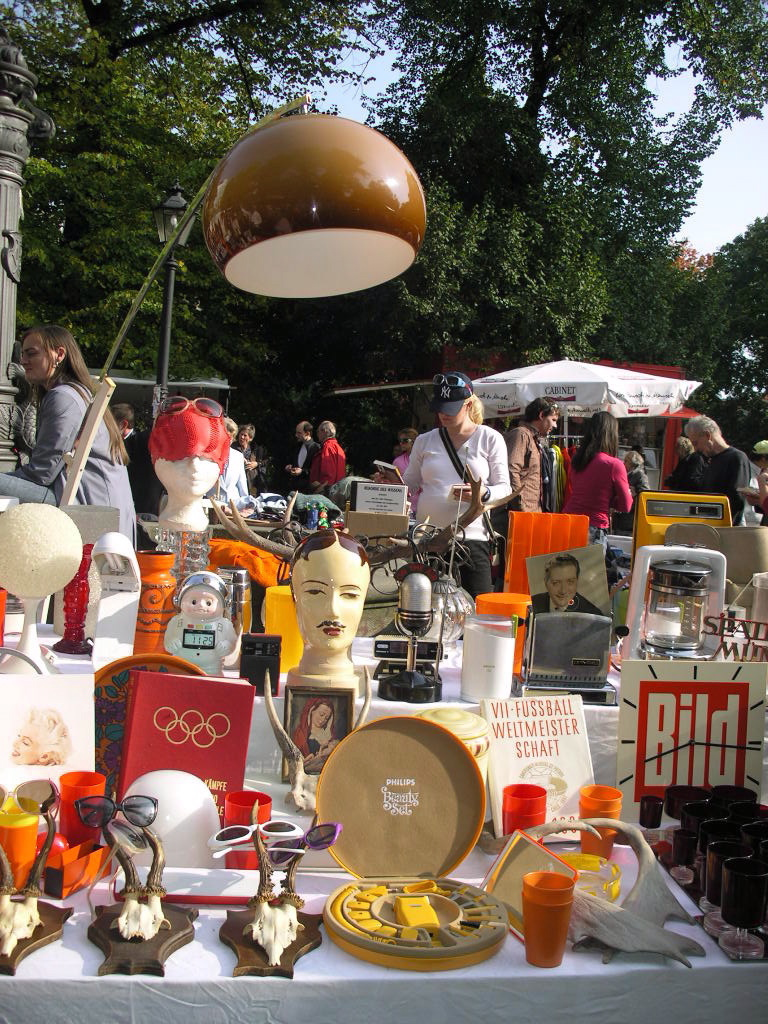 Middle: Arkonaplatz
The Flea markets is well know for its host of gardens and beautiful ambience that the square in the Rosenthaler Vorstadt exudes. It provided the right among of shade to brown while under some large linden trees and it s not as crowded as other markets.
Children love the large playground, adults love the old outhouse and the historic fountain in the form of a cast-iron hand pump.
Since 1990, junk dealers and dealers have been meeting at Arkonaplatz every Sunday, offering not only antiques, handicrafts, books, sound carriers, furniture and odds and ends but also many products from the former GDR. If you browse extensively, you can still buy real treasures here.
Arkonaplatz flea market, Sunday 10 a.m. to 4 p.m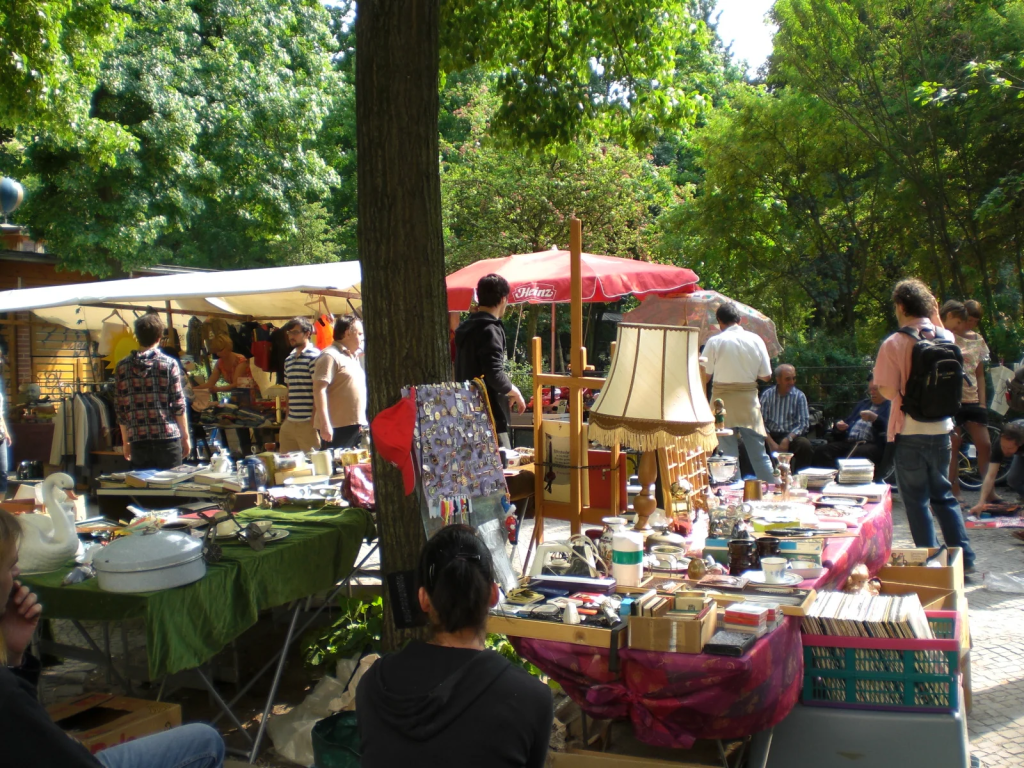 Friedrichshain: Boxhagener Platz
The scene is well known for being one of the best best flea markets in Germany and a hipster zone, and even those who frequent the market come dressed to the nine's. Many tourists also frequent the popular and lively Simon-Dach-Kiez, posting fancy pictures on Instagram with the still life, sunglasses and shoes acquired.
Get your household items, books, art, design, fashion, second-hand bags and vinyl and also food!
Flea market at Boxhagener Platz, Sunday 10 a.m. to 6 p.m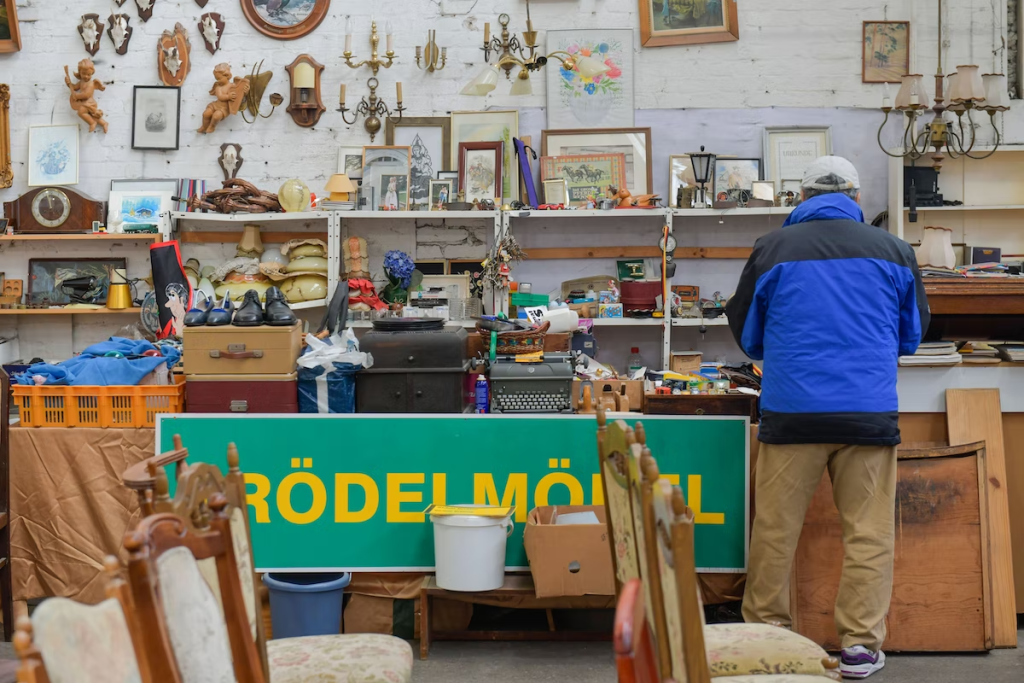 Treptow: Arena Grounds
If you enjoy a real flea market with all the rummaging through items then this is the perfect place for you. The indoor flea market at the Arena is made for just such busy flea market fans.
The market it not known to be the most organised having you strolling over the Flohmi without getting one's feet wet even when it's raining is possible in the market.
The market has everything you could look for in a junk shop: furniture, lamps, paintings, electrical appliances, clothing, shoes, watches, jewellery, car tyres, household effects, odds and ends.
The flea market is not dependent on the weather as it is an indoor flea market in a hall.
Indoor flea market at Arena Eichenstraße 4, Treptow, Saturday and Sunday 10 a.m. to 4 p.m
Read also:
10 things Africans in Germany can do to feel like locals in Germany
FKK – free body culture in Germany. Why Germans like to undress
List of 5 delicacies Germans cannot live without
Five mistakes foreigners should NOT make in Germany
List of 9 reasons why you should move to Germany