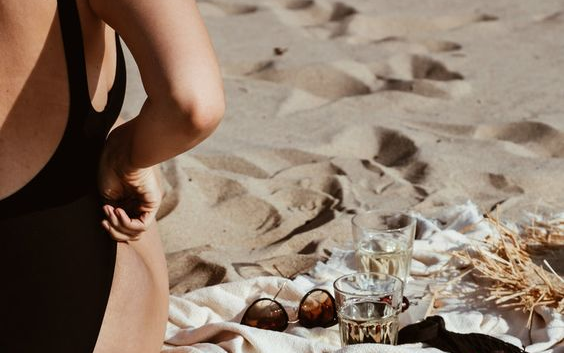 There is a Free Body culture (FKK) that is a part of life in Germany but the question is, why do Germans like to strip so much? From lakes to saunas and parks: nudism, known as FKK , is an important part of German culture. Why? And what does that mean?
Freikörperkultur (FKK) or free body culture in Germany
During the summer in Germany – and all year round at saunas and spas – you're likely to see a lot of people without clothes.
This is because nudism is traditionally very popular in Germany, probably more so than in many other places in the world. Hence, it is normal to see people in Germany taking their clothes off completely in saunas, swimming pools, beaches, lakes and even in parks.
There is even a word to describe the movement: Freikörperkultur (FKK) or free body culture.
How many people are part of the FKK practice in Germany?
There are approximately 600,000 Germans registered in more than 300 nudist clubs or FKKs throughout the country.
The DFK (Deutscher Verband für Freikörperkultur or German Association for FKK), which is a member of the International Naturist Federation, has around 40,000 members of all ages .
DFK has a strong connection to sports, and members come together for hiking, volleyball and swimming, among other activities. DFK says there are around 135 clubs across the country in the nudist sports scene.
According to the German Sauna Association, around 30 million people in Germany – 17 million men and 13 million women – regularly visit the country's 2,300 "clothes-free" saunas.
A survey conducted by the German website last year found that the vast majority (60 percent) of Germans said it was fine for people to be partially or completely nude – on the beach or elsewhere.
Meanwhile, 40 percent said they would even encourage their colleagues to show up naked to work.
Nudism in Germany. Why is FKK popular and does it have anything to do with sex?
FKK followers strongly believe that the movement has nothing to do with pornography or sex .
It's about celebrating your body. The German Association for FKK says that taking off your clothes means going back to nature and feeling free.
Nowadays there are still many FKK areas in Germany, although in recent years it has been said that FKK has declined in popularity.
However, reports say that in some nudist associations, such as in Berlin, membership is actually increasing, suggesting a resurgence of nudity culture in Germany .
Are there rules for FKK?
Yes. Those who want to undress cannot undress wherever they like.
If you are interested in trying FKK, you must visit a designated space or area marked with FKK. Some beaches have FKK "Naktbadestrand" signs that show you where the nude bathing spots are.
No mobile phones or recording devices are allowed in these areas, so people undressing can feel completely free and relaxed.
Another rule is that in FKK areas you have to take off all your clothes. If you don't want to do that, you should stick to the other beach areas.
And whatever you do, don't look!
Source: Merkur.de