Sick leave in Germany and the question of sickness. Find out about the seven rules that every employee in Germany must know.
When do I need to notify my employer of the disease? How much is sickness in Germany? When is a sick leave not needed? We explain:
1. Informing the employer about the disease.
In Germany, the employer must be notified immediately of incapacity for work due to sickness . Sick leave (certificate of incapacity for work due to illness) issued by a doctor must be delivered no later than on the fourth day of absence. This means that a person who fell ill on Monday must submit an Arbeitsunfähigkeitsbescheinigung (literally: a certificate of incapacity for work) on Thursday at the latest . Those who fall ill in the middle of the week can provide a medical certificate after Sunday.
Good to know: The German labour code requires an employee to submit a sick leave no later than the fourth day of absence from work. However, the very fact of inability to come to work due to illness must notify the employer as soon as possible, preferably by phone or e-mail.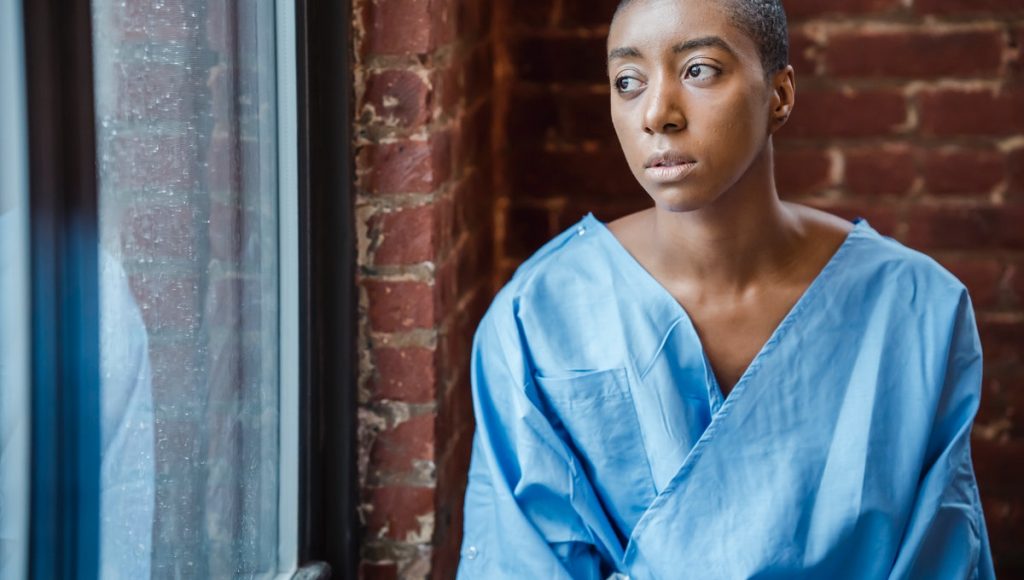 2. In Germany, the employer is not informed about what you are sick with.
Only in exceptional circumstances (e.g. in the event of a serious infectious disease) may the employer be informed of the type of disease the employee suffers from. In all other cases, information about the disease is subject to medical confidentiality and the Act on the right to privacy. This means that when writing a sick leave note, the doctor only states for how many days we will be unable to work, but does not disclose what we are sick of.
An exception to the rule:
People employed in the catering industry are obliged to inform the employer about the type of disease they contracted for, if they are diseases of the digestive system, e.g. poisoning.
3. Illness and remuneration
According to the regulations, the employer is obliged to pay the employee 100 percent. his average monthly salary for the first 6 weeks of illness. After this deadline, the employee must apply for sickness benefit from the insurance company (the amount of the sickness benefit depends on whether we are insured with the state or private health insurance fund).
4. Sick leave and leaving home
Shopping in a nearby store is allowed, as is a short walk or a brief meeting with friends. An employee on sick leave is not allowed to go on holiday, play at a disco or sit in a pub. While being sick, you are also not allowed to undertake any additional paid work, even if it is to be performed at home.
Good to know: An
employer in Germany can check that the employee is not simulating an illness. Inspections are usually carried out by doctors cooperating with sickness funds.
READ MORE: Krankenkasse in Germany. How to choose the best health insurance in 2021
5. Termination of an employment contract with an employee on sick leave
In Germany, the employer may dismiss an employee who is sick. This is permitted by law. However, the notice of termination must be given in advance specified in the contract, and the employee must receive remuneration until the end of the contract .
6. Sick leave from Poland – on what terms it is honored
It may happen that an employee becomes ill while abroad, e.g. during a weekend trip to Poland. The employee must then immediately notify the employer of the inability to appear for work due to illness, and then, within three days, submit a medical certificate from a Polish doctor on a ZUS – ZLA form.
Important:
Check with the health insurance fund with which you are insured, which documents are required to recognise a medical certificate issued by a doctor.
7. When a sick leave is not needed
Is it true that in the case of the common cold, you can stay at home for three days without a medical certificate? Yes and no.
Pursuant to German regulations, an employer may find that verbal information about a short-term indisposition of an employee is completely sufficient for him, because he simply trusts him due to a long-lasting employment relationship. In the case of new employees, it may happen that the employer will demand a sick leave before the expiry of the statutory three days of absence from work, and his claim does not violate the provisions.