Corona restrictions in Germany: Coronavirus continues to circulate aggressively in Germany and therefore the existing requirements will remain in force until the end of January. The federal and state governments are extending the lockdown until Jan. 31, Angela Merkel said.
The existing restrictions will remain in force until the end of January. In addition, there is a tightening of freedom of movement, according to Focus. We about the new restrictions Merkel mentioned in yesterday's live streaming here>>>.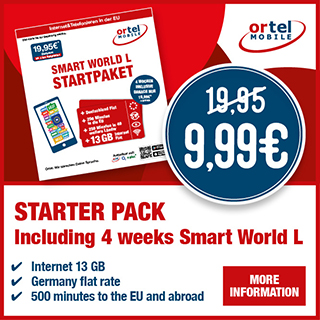 According to Chancellor Angela Merkel, restricting the radius of traffic in the points most affected by coronavirus aims in particular to reduce tourist trips. With the restriction of traffic to 15 kilometres around the place of residence, the exact address does not mean the street, in a big city like Berlin, Merkel clarified on Tuesday after consultations with the prime ministers of the Länder. Do not start measuring the distance from Mitte to Spandau or Marzahn, this is not practicable.
According to Merkel, the model for specifying 15 kilometers in focal points applies in Saxony.
The federal and state governments have decided that additional local measures will be taken with an incidence of more than 200 new infections per 100,000 inhabitants in 7 days, in particular to limit the range to 15 kilometres around the place of residence, if there is no valid reason.
"Day trips are not explicitly a valid reason," says the decision document. Several German mountain regions faced a wave of hikers over the weekend.
Chancellor Merkel and the prime ministers of the federal states drafted a resolution document on Tuesday. The measures take effect in each federal state only after the respective state ordinances are adopted. This is expected in the coming days.
As the old Corona restrictions in Germany lose their validity on January 10, the most likely January 11 will be the date on which the amended measures will enter into force. On January 25, those responsible will meet again to discuss possible changes.
Read more information on Corona in Germany here: Coronavirus in Germany
Here are the detailed changes:
Contacts: contact restrictions are tightened. In the future, meetings outside one's own household will only be allowed with another person.
restaurants – can still offer packaged food and drinks.
Mobility: in rural areas where more than 200 new infections per 100,000 inhabitants have been reported within seven days, people are not allowed to travel more than 15 kilometres from their place of residence without good reason. "Day trips are not explicitly a valid reason." The place of residence is not specified as a specific address, but refers to the city where people live.
All residents of home care facilities should be able to be vaccinated by mid-February at the latest. By February 1, about four million doses of the vaccine should be delivered.
Sick leave days: normally, each parent receives a sick leave benefit for up to ten working days a year, single parents for up to 20 days. The period should temporarily increase to 20 or 40 days. The law also applies if the child cannot go to school or kindergarten because of Corona.
Entry into Germany: Anyone entering a foreign area at risk must be tested at the entrance or 48 hours in advance. The obligation for a ten-day quarantine, which can be concluded from the fifth day by a negative test, remains.
READ ALSO: Extension of the lockdown in Germany, first arrangements after Merkel's meeting with the prime ministers of the federal states
The other Corona restrictions in Germany continue to apply during this time. The specifications remain the same in these areas:
Shops: remain closed. Exceptions apply to stores that cover daily needs. These include: grocery stores, weekly markets, pick-up and delivery services, beverage markets, health food stores, speciality stores for children; Pharmacies, medical supply stores, pharmacies, opticians, hearing aid stores, gas stations, car workshops, bicycle shops, banks and savings banks, post offices, dry cleaning, laundries, newspaper sales, pet products , feed markets, wholesalers.
Schools: schools are generally closed, compulsory attendance is suspended. Distance education is offered. Separate regulations may apply to graduation courses.
Day centres: Day centres are also closed. There are additional opportunities for parents to take paid leave to care for their children during that period. There is emergency care in some federal states.
Workplace: Employers are urged to check if companies can be closed for holidays, or for working from home.
Alcohol: Consumption of alcoholic beverages in public places is prohibited. Violations are fined.
Hairdressing salons: Personal care service companies such as hairdressing salons, cosmetics studios, massage parlours, tattoo parlours and similar businesses are closed.
Necessary treatments: Necessary medical treatments remain possible, such as physiotherapy, occupational therapy and speech therapy, as well as podiatry / foot care.
Churches: Church services in churches, synagogues and mosques, as well as meetings of other religious communities are allowed only if the minimum distance of 1.5 meters can be maintained. It is mandatory to wear a mask, singing in congregations is prohibited. If full occupancy is expected, visitors should register.
Care for the elderly: Staff in the elderly and care institutions must be tested several times a week. In regions with an increased number of cases, visitors must have a negative crown test.
Closure of schools and kindergartens will also be extended until the end of January.
Source: Ziarul Romanesc, Afronews.de