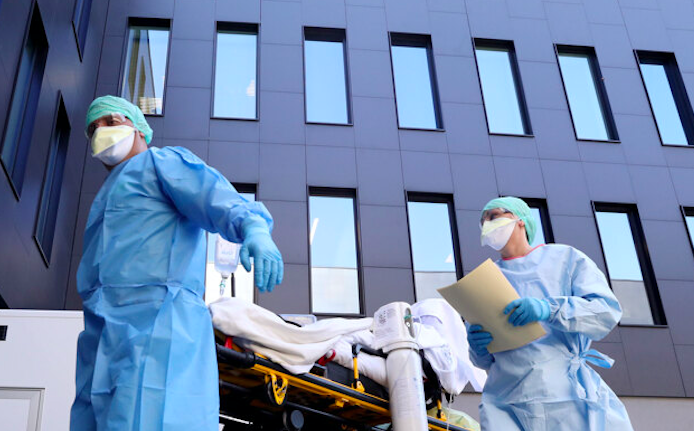 Germany new covid-19 infections: More than 28,000 new infections in Germany, and RKI reports a significant jump in incidence. "Critical situation" in hospitals.
In Germany, the current corona trend continues: the incidence is rising. Clinics are also very concerned about overload.
Increasing incidence
The news is not a surprise: the incidence of the coronavirus in Germany also increased significantly on Thursday, October 28. RKI reported a value of 130.2 in the morning. For comparison: The day before it was 118 – just a week ago it was 85.6.
Across Germany, health authorities registered 28,037 new infections within 24 hours. One week ago, this value was a total of 16,077 infections.
Within a day, 126 deaths were recorded in Germany. Another comparison: in the previous week there were 67.
Since the beginning of the pandemic, RKI has counted 4,534,452 detected coronal infections. However, the actual total number is likely to be significantly higher, as many infections are not recognized.
Incidence of hospitalisation
The incidence of hospitalisation – the most important parameter for a possible tightening of crown restrictions – was given by RKI on Wednesday at 3.07 (Tuesday: 2.95). However, it should be borne in mind that hospital admissions are sometimes reported late.
Clinics in Germany are also very concerned about current developments. The Association of German Hospitals warns of the increasing use of intensive care units, given the increase in Corona infections.
"We are in a critical pandemic situation," CEO Gerald Gaß told RND.
The number of patients with corona in the hospital has increased significantly
Currently, there are almost 40 percent more patients in the normal ward than a week ago. In intensive care units are 15 percent more.
"If this development continues, we will have 3,000 intensive care patients again in two weeks," Gaß warned.
"Even if hospitals can do this, they will not be able to operate without restrictions on routine treatments and operations," the head of the association clarified. Clinicians should again postpone planned, less urgent treatments.
At the height of the pandemic, in January 2021, more than 5,700 people with coronavirus were treated in intensive care units. According to figures from the intensive care unit, there are currently almost 1,800 people in the intensive care units and almost 4,300 patients in the normal wards.