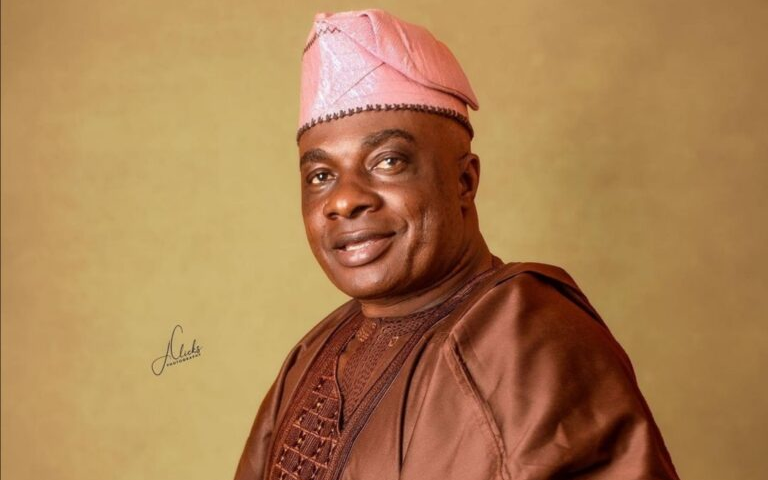 Nollywood news. Veteran Nollywood actor and star, Ebun Oloyede, popularly knows and Olaiya Igwe was filmed stark naked at a beach praying for the victory of the All Progressives Congress (APC) presidential candidate in the forthcoming 2023 election.
The scene has since been dismissed as a stunt for the APC party as the actor was seen praying to the gods of the sea in Yoruba language pleading that they should ensure the victory of all APC candidates in the next election.
According to Dailytrust, the actor shared a video of himself undressed on a beach. In the video, part of his prayer stated, "God, I'm calling on you because of Bola Ahmed Tinubu.
The video showed the veteran actor fully naked from behind, before turning around and was captured in a half-body shot as he prayed to the ocean for Tinubu's victory.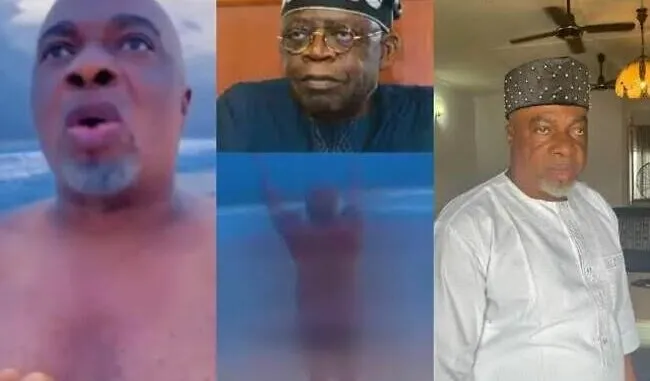 "Let him win the forthcoming election, get him to the post. I internationally came to the beach to beseech you (God), the most merciful. Let Tinubu's vote be as much as the water of the ocean. Don't put us (APC) to shame."
In his caption, Mr Olaiya Igwe said that it was his pleasure to support a candidate who truly reflects the party's values and highest ideals. He added that he would be the one candidate in the election to make effort to protect the dream.
He concluded by asking all to make 'ASIWAJU BOLA AHMED TINUBU JAGABAN the next president of Nigeria.'
MORE NOLLYWOOD NEWS:

Frankfurt gears up for the Nollywood Film Festival Germany and NEGA Awards 2023

Nollywood actor Mr Ibu's daughter, Jasmine divorces husband after 9 months of marriage – the reason will shock you