Africans in Italy: Nigerian Napoli striker Victor Osimhen, Africa's most expensive player, is set to be sidelined for three months with a severe facial injury after his face was bashed in and his eye left out of place.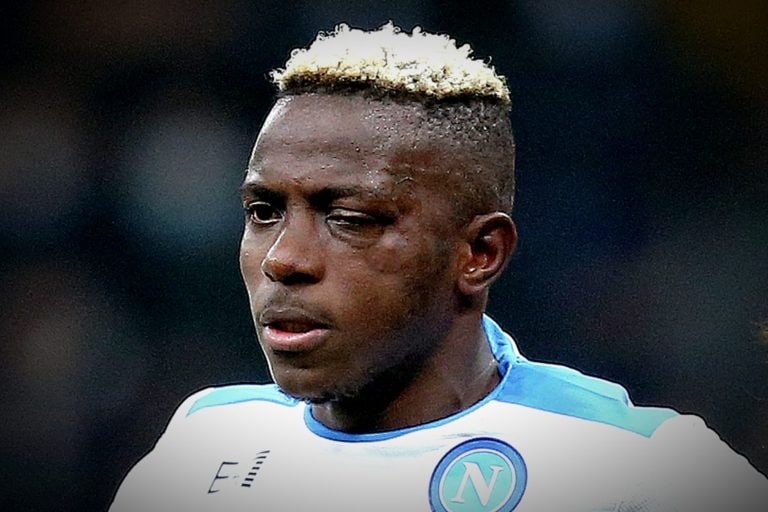 The extent of the injury meant that the 22-year-old will miss the Africa Cup of Nations in Cameroon set to kick off in fewer than seven weeks' time on 9th January.
The Serie A side said the striker had surgery on his cheekbone and eye socket on Tuesday, having sustained fractures in the 3-2 defeat by Inter Milan on Sunday.
Victor Osimhen's injury was not just an injury to the cheekbone confessed his maxillofacial surgeon when asked about the facial injury. He added that the injury had affected several bones of the face and was not a shock injury but a compression.
Italian media Gazzetta.it said, "the kinetic force generated by the crushing of Osimhen's face against Skriniar's created devastating damage. To heal the fractures I had to insert six plates and eighteen screws. "
The surgeons have to create a mask suitable for Osimhen's conformation, a fete they say will prove to be challenging. Dr. Canonico, a medical director in Naples, concluded that the surgery would help him recover and that he cannot got to the Africa Cup.
He said," At the moment we need to understand what the conditions of the orbit and the nerve will be because the eye socket has narrowed and the eye has come out of the socket due to the trauma."
Victor Osimhen is expected to fully recover in 90 days, 3 months off period during which he will miss at least 13 Series A matches.
images from the event below:-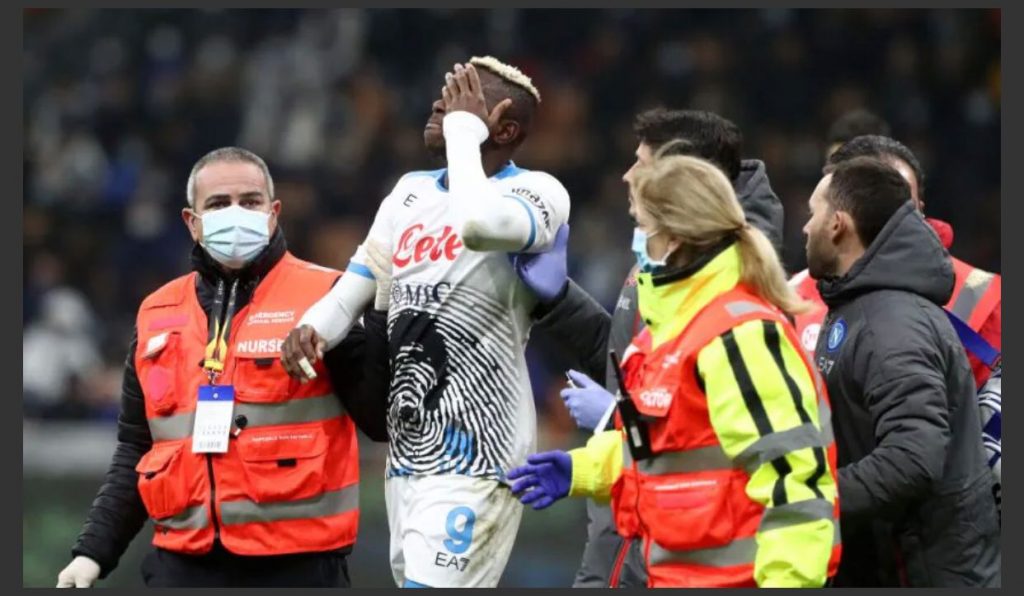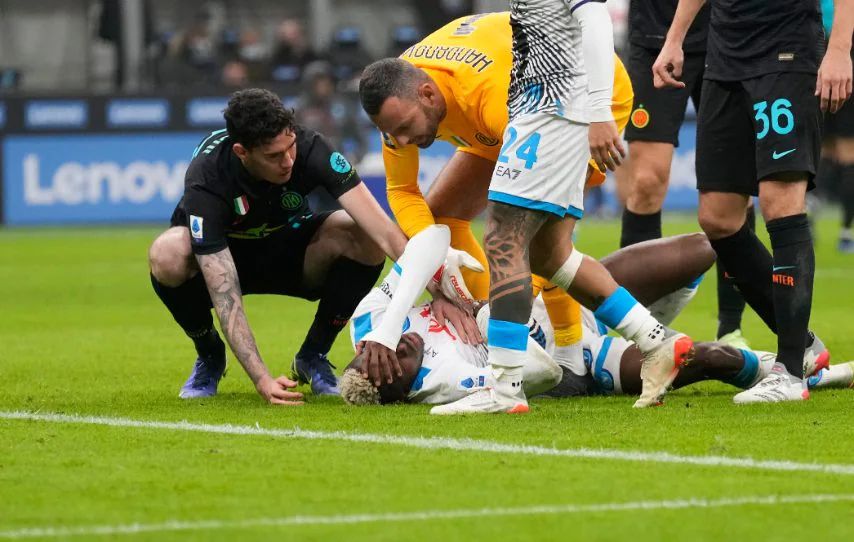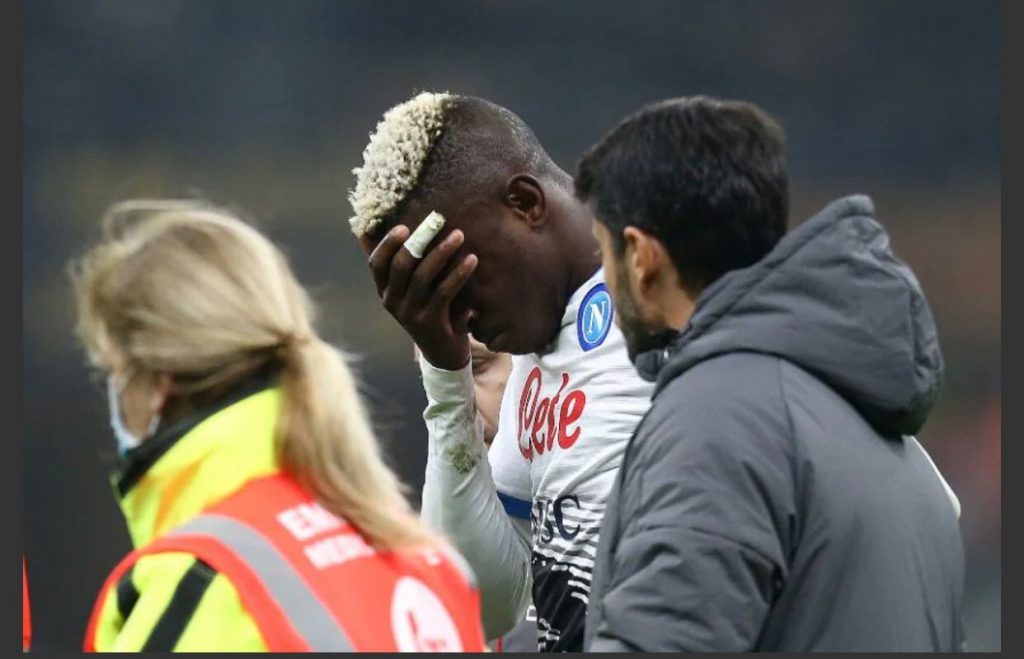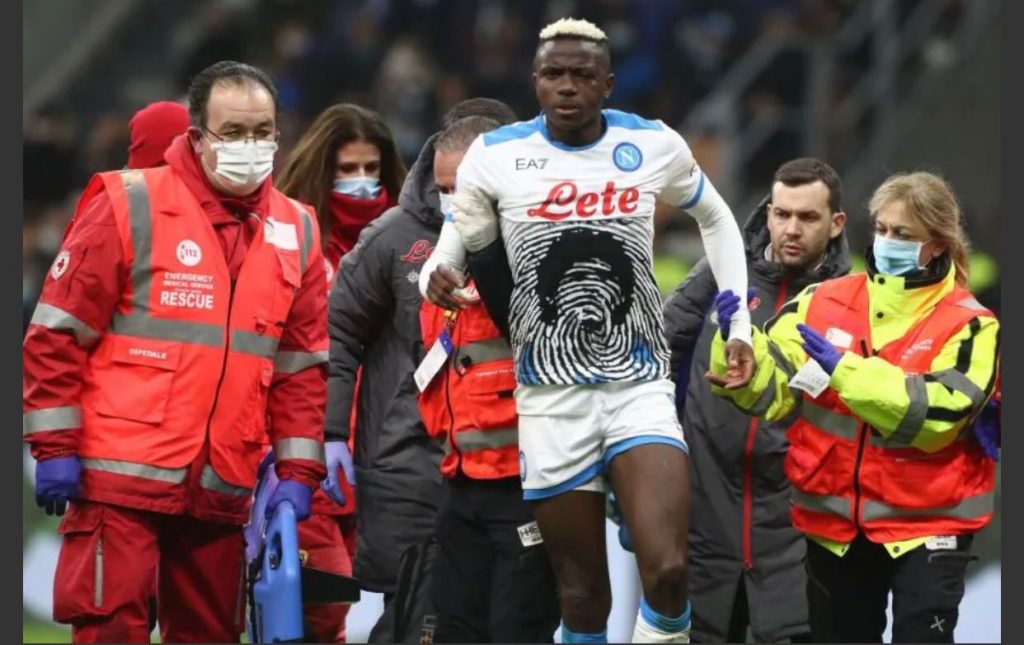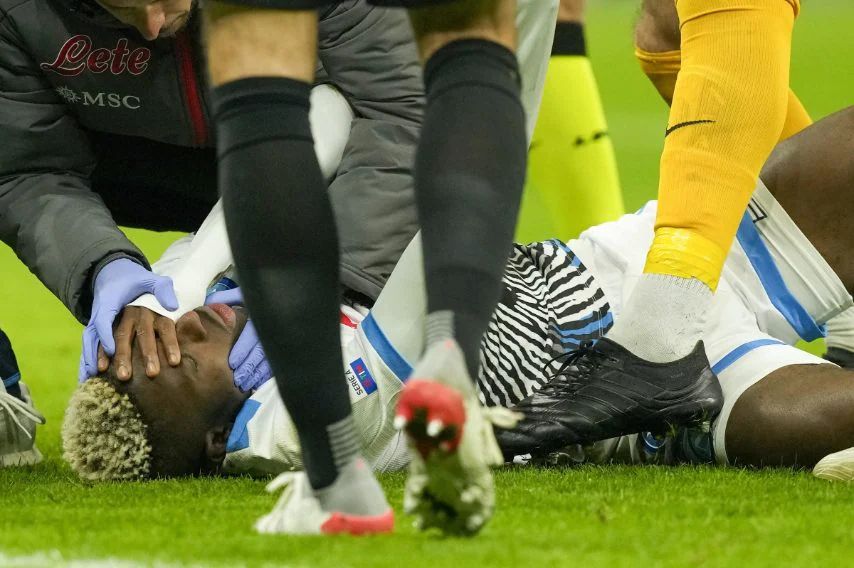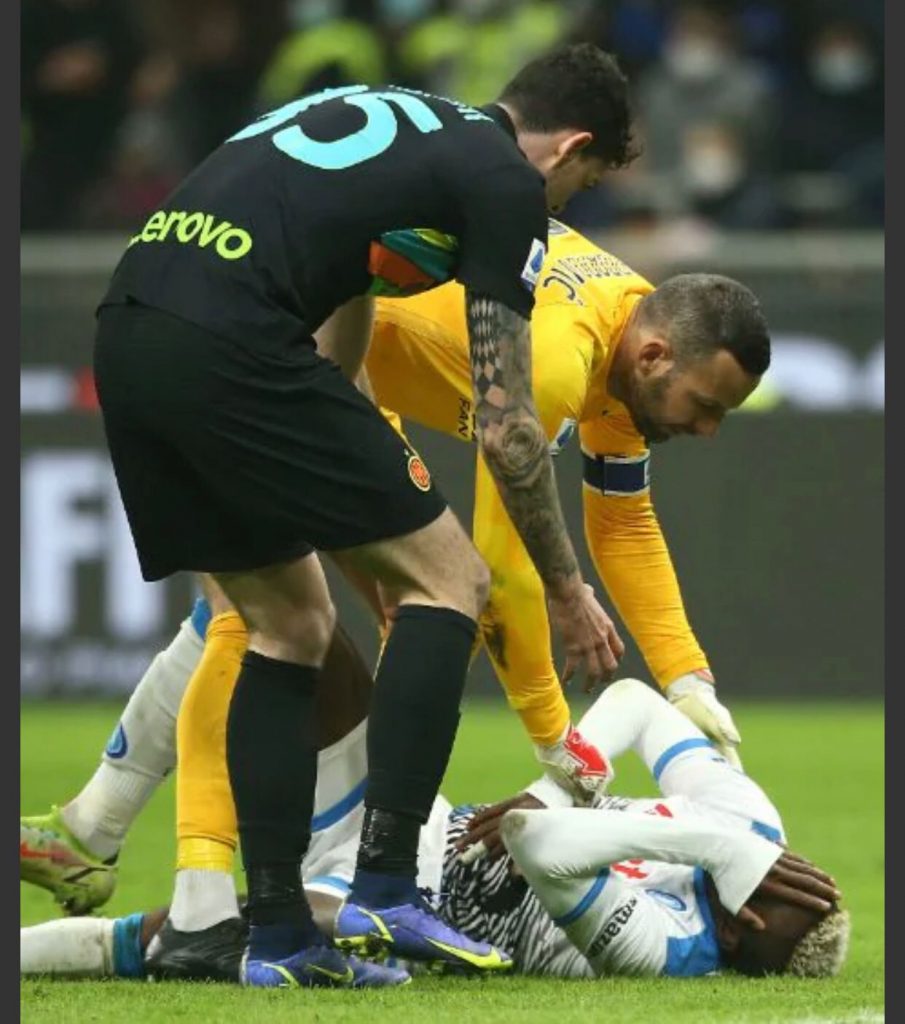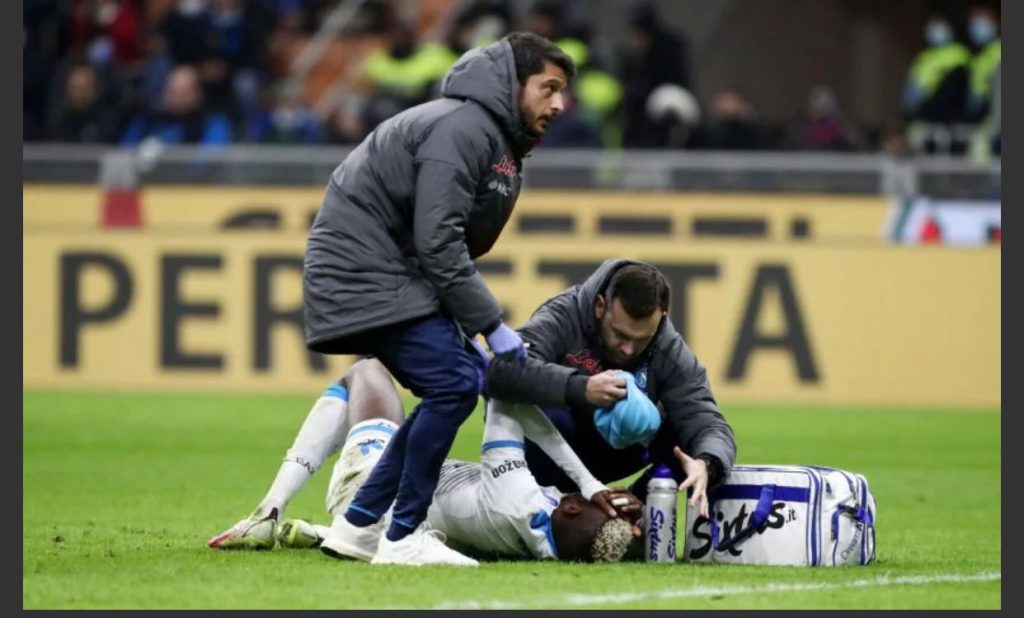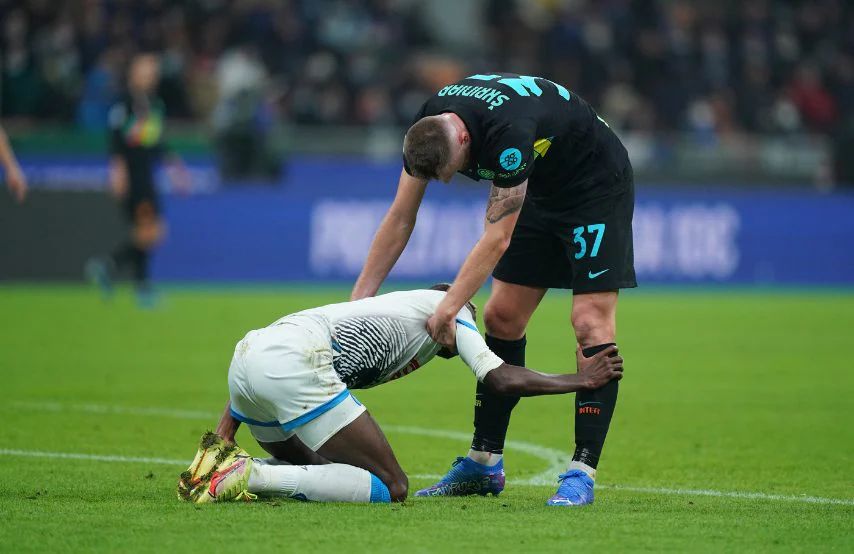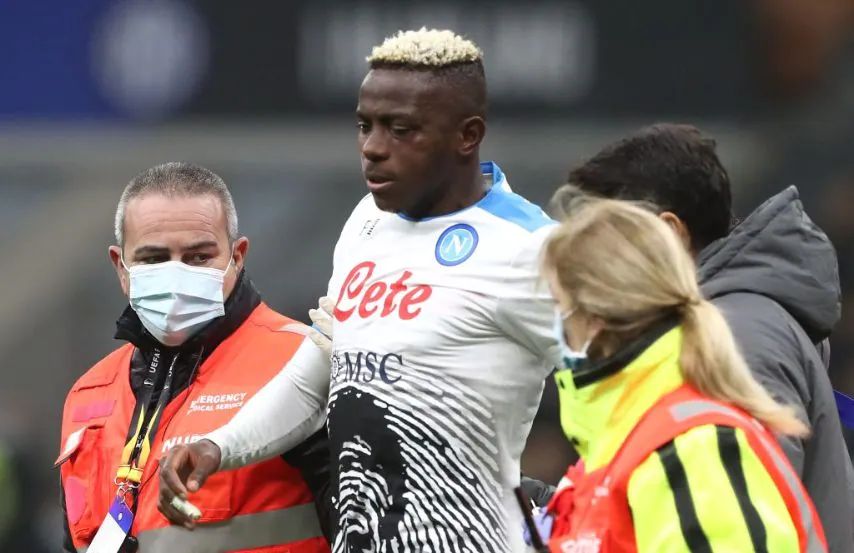 READ RELATED ARTICLES: Football players Kalidou Koulibaly and Victor Osimhen expose racism in football – suffer racist abuse at end of Series A win by fans

Nigerian Footballer Victor Osimhen ends search for woman selling water on the streets through social media help- 'I too was like that as a child'

Victor Osimhen, Africa's most expensive player – biography, family, football career, siblings, relationship
Source: Gazetta.it