Nigerian super star Victor Osimhen, 23, published a photo on his Instagram social media appealing to fans to find a disabled woman he had seen selling water on the streets. The footballer said it reminded him of his life and it was a 'sad and motivational story.'
The woman wore a t-shirt that said no pain no gain and had an amputated leg. She was holding a bowl full of bottles of water put on her head.
This image reminded Victor Osimhen of his life and how far he had come over the years as he too as a child had to sell water on the streets to help his family make ends meet. His brother even had to drop out of school and do some odd jobs so that they could get by.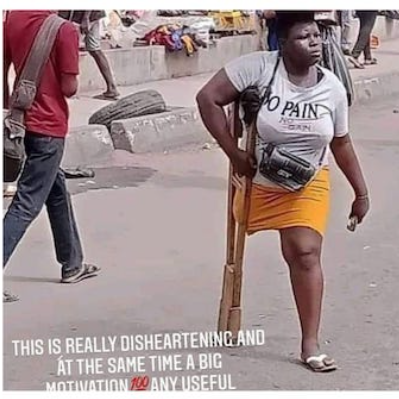 The Napoli striker posted the picture of the lady asking his fans to find her for him so he could help her and within 24 hours had they found her and they were in communication.
Osimhen posted a picture of the two of them on his Instagram story that showed them having a happy conversation. (picture below).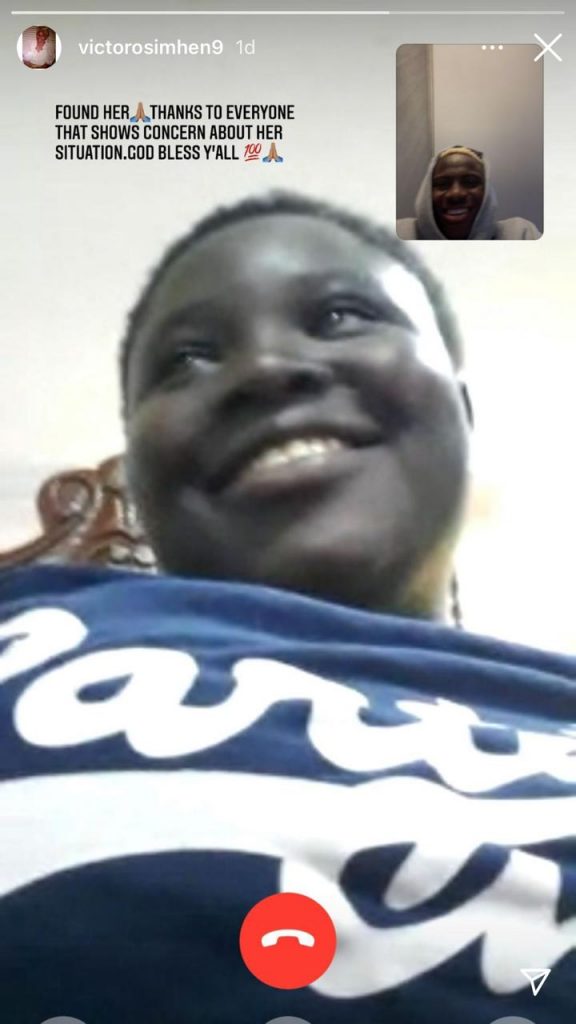 READ MORE: Congolese-German Ridle Baku: Why it's not easy for a black person to become a professional footballer in Germany
#endSARS: "End police brutality in Nigeria" – Nigerian Napoli striker Victor Osimhen
The lady's name is Mary Daniel who was happy to receive a call from the Nigerian international.
"Hi, I'm happy to have found you. How are you? I know it's not easy," Osimhen said, according to his social media account. "I have been on the street too; it hurts too much to see you.
"I broke my back, today I feel better and I'm here to help you."
Mary Daniel smiled and thanked Osimhen, who promised he will help her and scheduled a meeting when he returns for his holidays.
Source: Victor Osimhen Instagram