This year's International Africa Festival Tübingen in Germany will be held from 21st to 24th July under the theme is: "Not black, not white but colored for a peaceful world".
Every year more than 30,000 people participate in this Festival turning Tübingen into an African setting.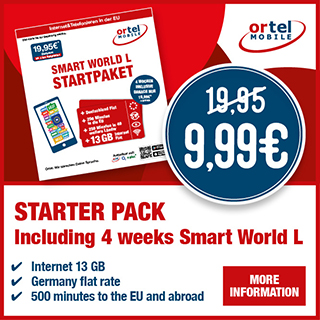 The Republic of Burundi has been chosen as the country of honour this year.
Founded in 2007 by Sunjo and Susan Tatah, the International Africa Festival Tübingen is a four day annual event focused on celebrating African cultures and showcasing the continent's contribution to humanity.
It celebrates diversity and promotes global peace by bringing together people of African descent and others from all over the globe, irrespective of their countries of origin, religious background, gender and status.
The Festival tells the story of people of African descent worldwide and provides an opportunity to promote African countries as tourist and investment destinations.
It is a huge market of African arts and handworks. It also features African authors, producers, designers, Filmmakers and food.
Those who attend the Festival will get a rare chance of being entertained by some of the best African musicians in Germany staging traditional and modern dances.
Some of the artists who will entertain the guests at the Festival include: The Burundi Drummers; the African Royal Ballet (Mali); Kaira Percu (Senegal); Mbitty Baye (Senegal); The Ngoma Africa Band (East Africa); X Maleya (West Africa); Taddy Moumbe (West Africa); C- Minare (Afro Caribbean); Mamadee (Afro German); Uwe Banton (the German Bob Marley); Black Omolo (Kenya); FYAH T (Europe); ADESA (Ghana) and Manita Gospel Choir.
There will be a Fashion Show by Cynthia Wunwungari from Burundi.
Dr. Yuven Yerima, an author from Cameroun will host a seminar.
All Africans in Germany are encouraged to bring their children to Festival since there will be an integrated children and youth mini format festival with activities including special artists, workshops, acrobatics, clowns, graffitis, dance, creative handworks, and a special concert just for the young generation.
The International Africa Festival Tübingen is organised by AfrikAktiv, a German based NGO focused on Africa's Development, it's Diaspora and rebranding of its image and know-how in Europe.
For more information on how to be a partner or sponsor contact: info@afrikaktiv.de
Click here to full details about the International Africa Festival Tübingen, Germany.
AfroNews.de is a media partner of the International Africa Festival Tübingen.
By Stephen Ogongo Ongong'a