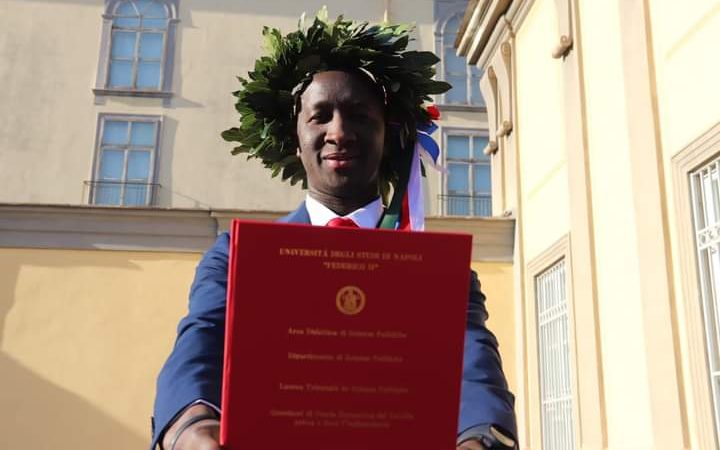 Africans in Italy. The story of Gambian activist Omar Marong. Omar Marong's story is one that is very motivational for all refugees in Italy. He arrived in Italy on a boat as a refugee and managed to change his life completely, serving as a beacon of hope for many who interact and know about this amazing young man.
What is Omar Marong's story?
Omar arrived in Italy as a boat refugee from Gambia but he managed to graduate from Federico II in Naples. His main reason for leaving The Gambia at the young age of 16 without telling his parents was because he was fleeing his country. On 22nd December at the age of 25, he graduated in Political Science at the Federico II University of Naples.
This is the story of Omar Marong, who now dreams of a career as a diplomat or minister of his country of origin: it is not a simple ambition, but a possible hope only if the dictatorship ends in The Gambia.
Omar Marong has always been ambitious and, on 22nd December 2022, he graduated in Political Science from Federico II University, with a thesis on the historical aspects of his country: an achievement that rewards his tenacity, "against all prejudice – he says – because here in Italy you don't have the clear ideas on immigration and integration and you don't really know who we are".
"My dream is to become a diplomat or a minister. But for Gambia: I want to be a citizen, not an Italian"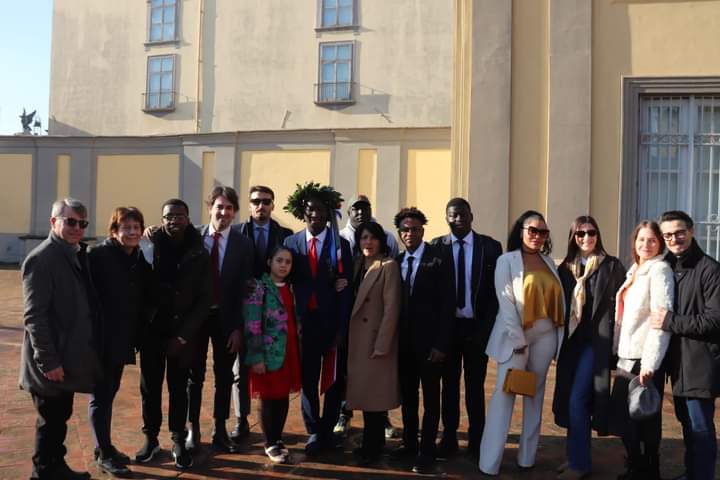 Mr Marong told Afronews about his dreams and ambitions while preparing for the graduation party at the Filangieri kindergarten: "This is more than a party, a meeting on inclusion where, before tasting typical West African dishes, singing and dancing, we will talk about the rights of migrants."
>>> READ ALSO: Migrant activist Yahya Sonko answers: Why 'Gambian government should put more effort towards reintegrating deportees'
Stop mass deportations, migrant activist Yahya Sonko tells German government
Former refugee children like him classified as "unaccompanied minors" when they arrive to us, then left without any right to citizenship but helped by a system of solidarity that obviously works, because Omar is the fourth young graduate this year (three at the Federico II and one at the Orientale) who arrived in Naples crossing the Mediterranean on a boat.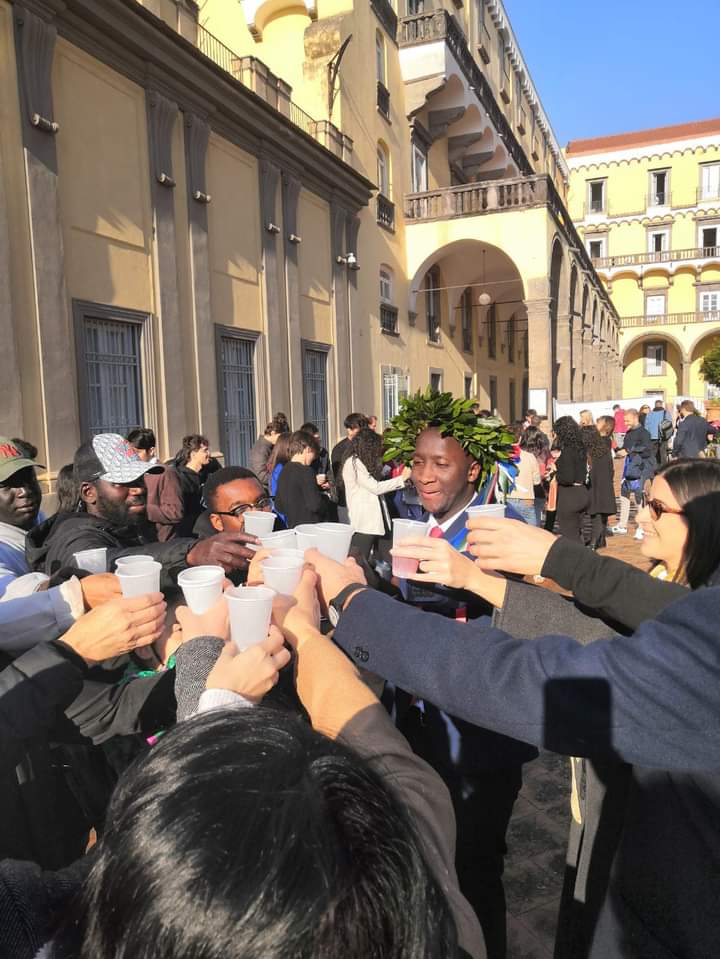 Omar Marong came to Italy in 2014 as a migrant at the age of sixteen, since that day till today, Omar is one of the most outspoken activists in Napoli for his fellow migrants. He became the senior correspondent for what's on Italy platform for refuges and migrants.
Omar started to build an interest in politics in order to raise voice for the voiceless. In 2019 he decided to start to improve his language skills in order to start his political science career in the university. Omar's main interests in Political Science are international relations and comparative politics, with a focus on migration politics in general.
>>> READ ALSO: Gambian immigrant graduates from Italian university, vows to change the world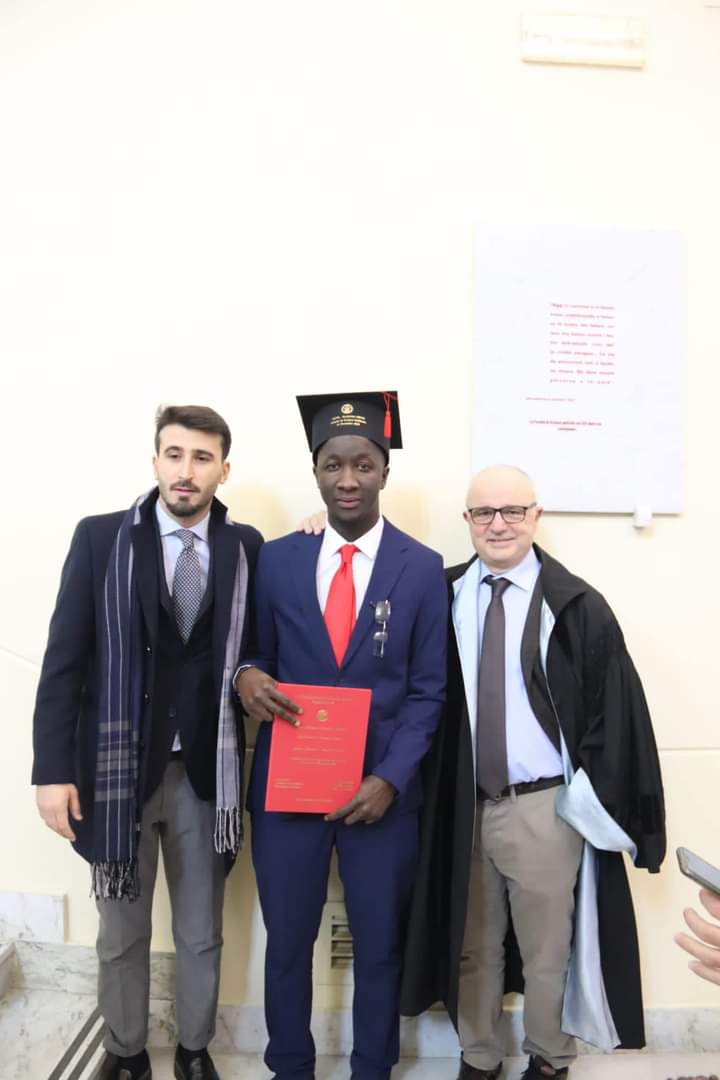 He added: "The education I received at University and the voluntary works has prepared me exceptionally well for my future. Through my classes in Political Science and other disciplines, I was exposed to a wide range of theories and ideas that provided me with a strong intellectual foundation to understand complex national and global issues about migration politics."
He also learned to think critically and polished his writing, research, and communication skills which he reckoned would be essential to succeed at graduate school and the policy jobs he wanted to pursue in the future.