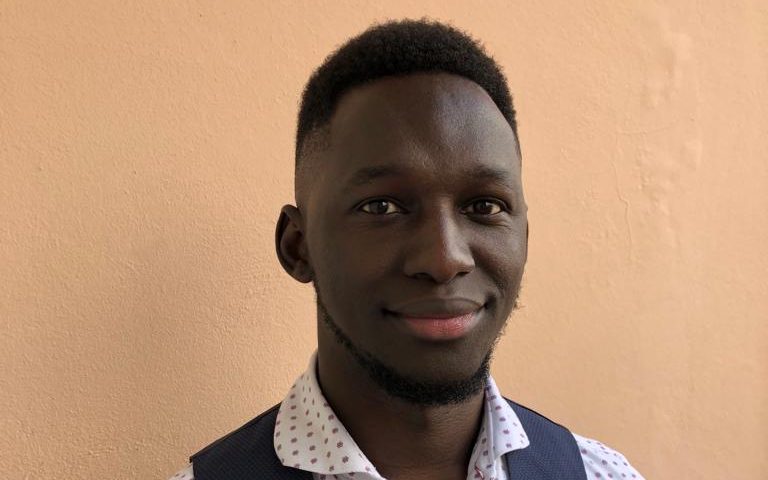 Africans in Germany. A migration youth advocate and speaker for Gambians at the refugee council of Baden-Württemberg Region in Germany, Yahya Sonko, answered why the Gambian government should put more effort into a reintegration package for Gambian deportees from Europe.
Mr Sonko revealed that more than 400 Gambian youths were deported from Germany to Gambia between 2017 to 2022. We wrote about it here: 'Over 400 Gambians Deported from Germany' – Activist calls for serious capacity building for the returnees.
He shared that he had an interest in the number of deportations that the German government carried out but also that he had been in communication with several returnees who complained of the lack of opportunities and challenges they face after being sent back home.
Afronews caught up with the relentless Activist Yahya Sonko who shed some light on what the situation is and how much it was escalating.
What are your sentiments regarding the current reintegration of returnees and how best would you recommend it be improved?
It is every sad to know that more than 400 Gambians have been deported from Germany from the year 2017. I am somebody who has been tracking and following up on all the deportations from 2017 to date. I have had records on almost all the deportations that have taken place and I have been in touch with the deportees. All of them attest to not receiving any help or assistance whatsoever from the government nay stakeholders.
This is sad and frustrating evidence as I know how much people struggle to live here in Europe and the effort that goes into them staying here. All that to end up with someone being deported.
He emphasised that no country or government would say no it's citizens but it has to be accompanied with responsibilities like looking for possibilities to reintegrate them into society and there should be sustainable reintegration plans that need to be put in place and executed.
The saddest part is that many returnees will be left to fend for themselves after living in Europe for 5-6 years and are then left with nothing. They are forced to start a fresh in every aspect of life in a society that points fingers at them, stigmatises them and that considers them as failures. With all these things considered, the Gambian government should at least fashion a reintegration package for returnees.
What is your main topic of concern regarding the National Youth Conference and Festival (NAYCONF) conference in Gambia?
The Gambia is on high gear for the National Youth Conference and Festival (NAYCONF) on 15th – 23rd December with the theme: The Role of Young People in the Maintenance of Peace and Security for the Socio – Economic Developments of the Country, Challenges and Opportunities.
NAYCONF is a good idea and it remains very important to do be a part of it. What I advocate for is that it's stakeholders responsible for organising the conference, to involve hundreds of Gambian youth who have returned to Gambia and are living with their families without any help whatsoever.
The youth should be part and parcel of the conference given the conference's theme: The Role of Young People in the Maintenance of Peace and Security for the Socio – Economic Developments of the Country, Challenges and Opportunities – this pin points the Gambian youth.
There is a borne security threat that could arise from the youth lacking opportunities and not getting professional care after living for long periods in Europe and then being plunged into a society that ostracises them, mocks them and views them as failures. A grass-root approach would be best to maintain peace and security in Gambia, especially for it's socio-economic growth.
This is going back to society and the youths that lack opportunities and trying to bring them on board and show them possibilities there are in The Gambia. This is also informing them of the plans the government has for them. The simplest thing the Gambian government could do is to organise a reintegration package for these returnees.