Innocent Chinedu Ezewoko, a Nigerian born priest has been appointed the parish vicar in Vohburg, a town in the district of Pfaffenhofen, in Bavaria, Germany.
The priest who doesn't like to be called Father, encourages his parishioners to simply call him Innocent.
He just arrived in the parish a few days ago but his broad smile has already conquered the hearts of the people in parish.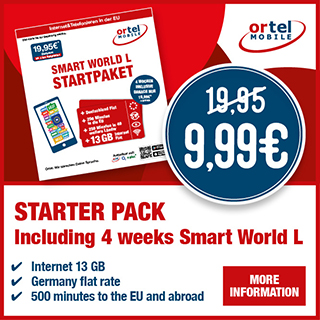 Innocent will head the parish for 24 months during which he will spend time discovering and learning the German and Bavarian cultures.
He believes it is important to meet people from different cultures and learn about them since this is an important requirement for a priest.
Innocent, who will go back to teach in a seminary in Nigeria after his experience in Germany, would like to be able to share with his students his knowledge and experience of the German people and culture.
"One thing is very clear: a priest must be able to work anywhere in the world," he told Susanne Lamprecht.
Germany: Bremen Evangelical Church kicks out African congregation to the streets
Innocent hails from the Diocese of Umuahio in southeastern Nigeria. He studied in Poland but regrets that he didn't have enough time to get to know the country because his studies took most of his time.
In Germany has previously worked temporarily in Freiburg, Augsburg and Obersüßbach, among others.
"The first time I was here, a man asked me where I came from. I didn't understand a word. He kept asking, 'Where?' And I just thought, what does he want?" Innocent recalls. That's when he realised the importance of learning German in order to be able to interact with the local people.
"When I was very young, I wanted to be a priest, soldier or journalist," he said. He is grateful to God that he is now a priest.
Innocent Chinedu Ezewoko is a down to earth priest who simply wants to be there for the people.
"Willy sacrificed himself on the cross like a young Christ". At the funerals of Willy Monteiro Duarte, Italy mourns a martyr.
"In my homeland, the priest is everything. He is responsible for the soul, but also for people's lives. If someone is sick, he goes to the priest and he sends him to the doctor. People would do anything for their priest," Innocent said.
He however pointed out that he didn't want to be considered a person of a higher rank. He in fact doesn't like it when he talks to old friends from childhood and they call him Father. "I'm not a different person now than I was before," he said.
Innocent misses the way Mass is celebrated back home. While in Europe Mass is a formality, dull and people are in a hurry to go away, but in African countries Mass is a big feast where people celebrate together by singing and dancing as they praise God. Nobody ever looks at their watch to remind the priest to hurry up.