An investigation by the British newspaper Sunday Telegraph has revealed hundreds of African migrants locked up in Saudi Arabia's coronavirus detention facilities under terrible conditions.
The investigation, published on Sunday, revealed photos taken by migrants on their mobile phones showing dozens of emaciated men lying on the floor in multiple rows in small rooms with barred windows.
Hundreds bordering thousands of African migrants in Saudi Arabia's coronavirus detention facilities are being left to die in detention centres despite Saudi Arabia being one of the wealthiest countries on Earth.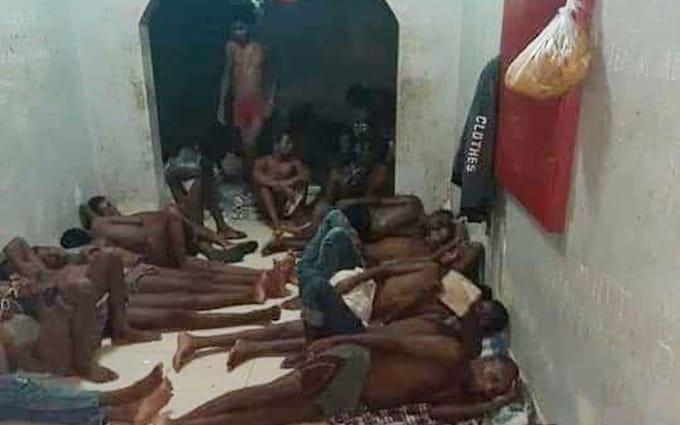 African migrants are being locked in heinous conditions that resemble slave camps as they await deportation. This is in effort to reduce the rate of spread of the deadly COVID-19 virus.
Graphic images sent by phone were revealed to The Telegraph newspaper showing migrants held inside the detention centres emaciated and crippled by the heat lying shirtless on the floor in tightly packed rows in small rooms with barred windows.
KENYAN TV ANCHOR VICTORIA RUBADIRI WINS BBC KOMLA DUMOR AWARD BECOMING THE SECOND KENYAN TO WIN THE PRESTIGIOUS AWARD
The migrants have several scars on their backs from where they are beaten by guards who hurl racial abuse at them and treat them like they are animals.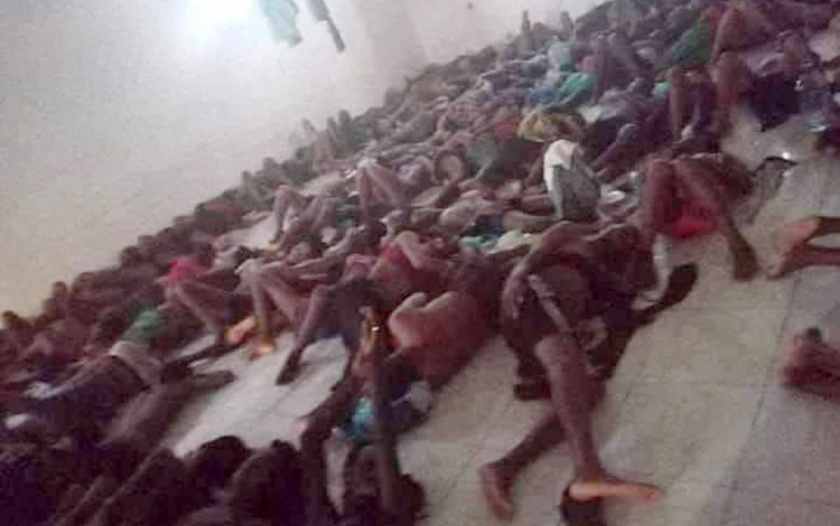 Some migrants revealed that they would take their own lives because of the harsh conditions they face in the centres.
Photos emerging from detention centres in southern Saudi Arabia show that authorities there are subjecting Horn of Africa migrants to squalid, crowded, and dehumanising conditions with no regard for their safety or dignity.
Human rights activist argue that for a country as wealthy as Saudi Arabia it is inhuman to have deplorable living conditions such as the ones at the centre.
WORLD RENOWNED MUSICIAN, AKON, PLANS FUTURISTIC $6 BILLION 'AKON CITY' IN SENEGAL SUPPOSED TO MIRROR 'WAKANDA'
Oil-rich Saudi Arabia has long exploited migrant labour from Africa and Asia. In June 2019, an estimated 6.6m foreign workers made up about 20 per cent of the Gulf nation's population, most occupying low paid and often physically arduous jobs.
The migrants work mainly in construction and manual domestic roles that Saudi nationals prefer not to do themselves. Many are from South Asia, but a large contingent come from the Horn of Africa, which lies across the Red Sea.
Saudi Arabia is deeply stratified by race and cast. African migrants enjoy few legal rights and many complain of exploitation, sexual and racial abuse from employers.
Source: The Telegraph