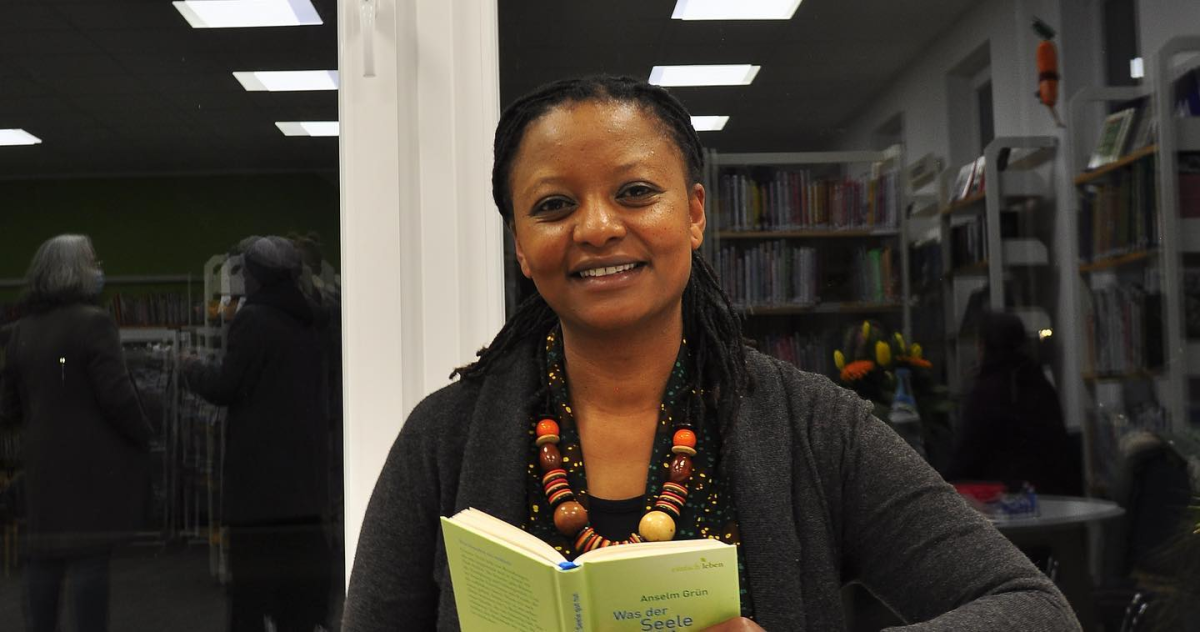 Africans in Germany now have the opportunity to meet up to connect and share with other immigrants on various topics that concern them and also learn how they can thrive in Germany as immigrants.
The event will be going on for 6 Mondays straight starting from the: 24 April 2023, 8th, 15th, 22th May 2023, 5th, 12th June 2023. The sessions will be lead and coordinated by psychologist Evelyne Waithira Müller, who herself is an immigrant, born and raised in Kenya.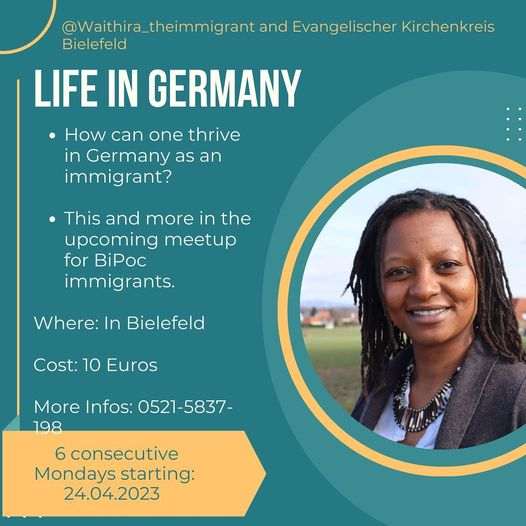 Evelyne Müller wrote on her page: 'This meetup is for black immigrants (people of colour e.g. African and Asian) in the diaspora, who want to connect and share with other immigrants on various topics in an easy going and informal atmosphere.

We would like to discuss topics such as, how to thrive in Germany and some of the psychological challenges (e.g. loneliness, racism) that we face and how do to deal with them, to name a few.'
The main topic of discussion stems from the questions; What is your immigration story? How can one thrive in Germany as an immigrant? and What are some of the psychological challenges that immigrants face in Germany, and how can one deal with them?
The sessions will be conducted in English.
Find more information about the event here on page 15.
READ ALSO: How to find a job in Germany with psychologist Evelyne Mueller's tips

Evelyne Waithira Mueller wins Best African Teacher, Coach in Germany at AFRONEWS – Ortel Mobile African Community in Germany Awards 2022
Who is Evelyne Waithira Mueller?
Evelyne Waithira Mueller is the Best African Teacher/Coach in Germany 2022. She was born in Kenya in 1984 and later migrated to England at the age of 19 years. She spent five years in the British Army and currently works as one of the lead psychologists at the Telefonseelsorge in Bielefeld, Germany.
She has a Master's Degree in Psychology of Religion and is one of the very few professional speakers and trainers in Germany of African descent.
Her inspiring and impactful talks have led her to be featured on several German newspapers as well as on WDR TV Bielefeld Lokalzeit.
Evelyne passionately addresses the following topics: How to get through difficult times; Self-worth and self-acceptance; Empowerment for migrants and Happiness and living meaningfully. She also trains volunteers in organisations to help them avoid suffering from volunteer-burnout.
In addition, she would like to use her work to show effective strategies that promote resilience and life satisfaction. The offers are both online and in person and they are designed interactively.
Impulses and elements from positive and existential psychology flow into Evelyne's work. She is very passionate about what she does.
"Winning the Best African Teacher/Coach in Germany 2022 Award makes me realise that my efforts have had an impact in the lives of those who voted for me. For that I am deeply moved and honoured."