At least 64 people were killed and 180 injured in an Ethiopian airstrike on a market in Tigray region. The local health officers, doctors,local residents an witnesses confirmed the causalities.
"The airstrike was in the market area, so many, many people were injured," said Mulu Atsbaha, an adviser to the Tigray regional administration on maternal and child health on Thursday- The Guardian.
The strike on Tuesday in Togoga also left 180 injured, Mulu added. He explained that is information had been gathered from resident of Togoga which is a town 30 km north-west of the regonal capital Mekelle and that he had confirmed this with local leaders.
What happened after the Ethiopian airstrike on Tigray Market?
In the wake of the airstrike, bodies were still being pulled from the rubble and dozens of survivors were still arriving at regional hospitals with shrapnel and blunt trauma wounds two days after it.
Ethiopia's army spokesman said on Thursday that the military carried out the attack on Togoga but they added that rebel fighters were the target.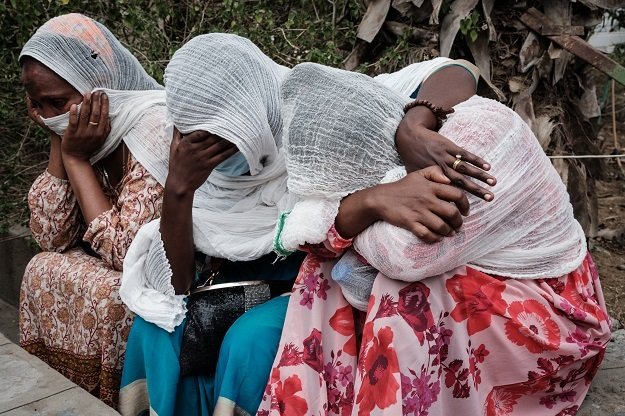 "We do not accept that this operation targeted civilians," Col Getnet Adane told AFP, insisting that those injured or killed were fighters "in civilian clothes".
READ MORE: Gambian hiding in Germany arrested for crimes against humanity
"The Ethiopian air force uses the latest technology, so it conducted a precision strike that was successful," he said.
Survivors and health workers described aerial explosions striking a busy market at the peak of trading, killing and injuring dozens, including children.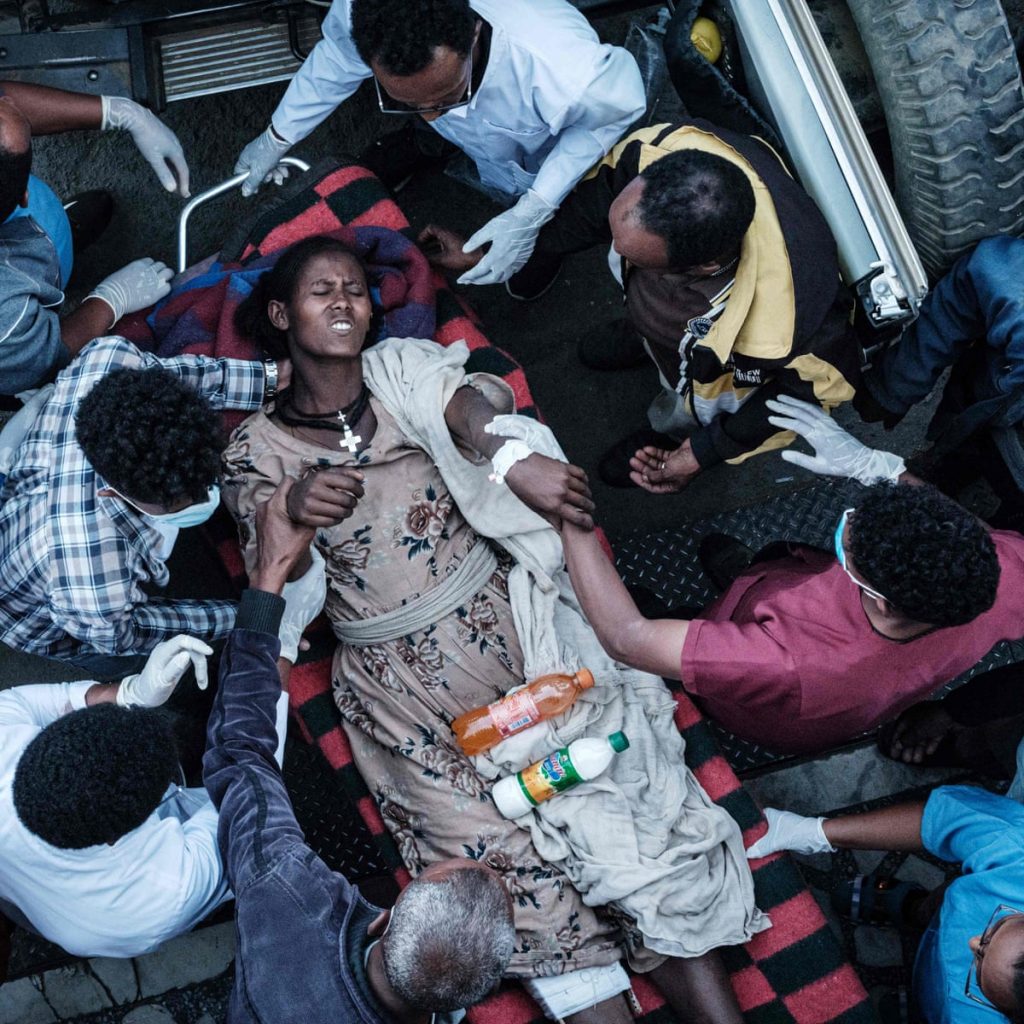 Images taken of the aftermath of the bombing appeared to show extensive civilian casualties.
The bomb hit a market at around 1pm, according to a woman who said her husband and two-year-old daughter had been injured. The woman told Reuters that the explosion happened and everyone had run out and after a time she came back and tried to pick up injured.
The United nations has called for an urgent investigation into the strike, while the UK has restated its demand for ceasefire.
The attack occurred in a zone where there had been continued fighting over the recent months. Ethiopian forces have been under pressure in recent days.
READ MORE: Police investigate death of German-based Nigerian shot by military personnel
A medical official and to other health workers helping with the response in Togoga claimed on Wednesday that Ethiopian soldiers were blocking the main road from Mekelle to the town and preventing ambulances from reaching the scene.
An official said patients were dying and two ambulances had been able to reach the town via a back road late on Tuesday and they had counted at least 40 dead at the scene, and 44 critically wounded patients needing treatment. Three died overnight.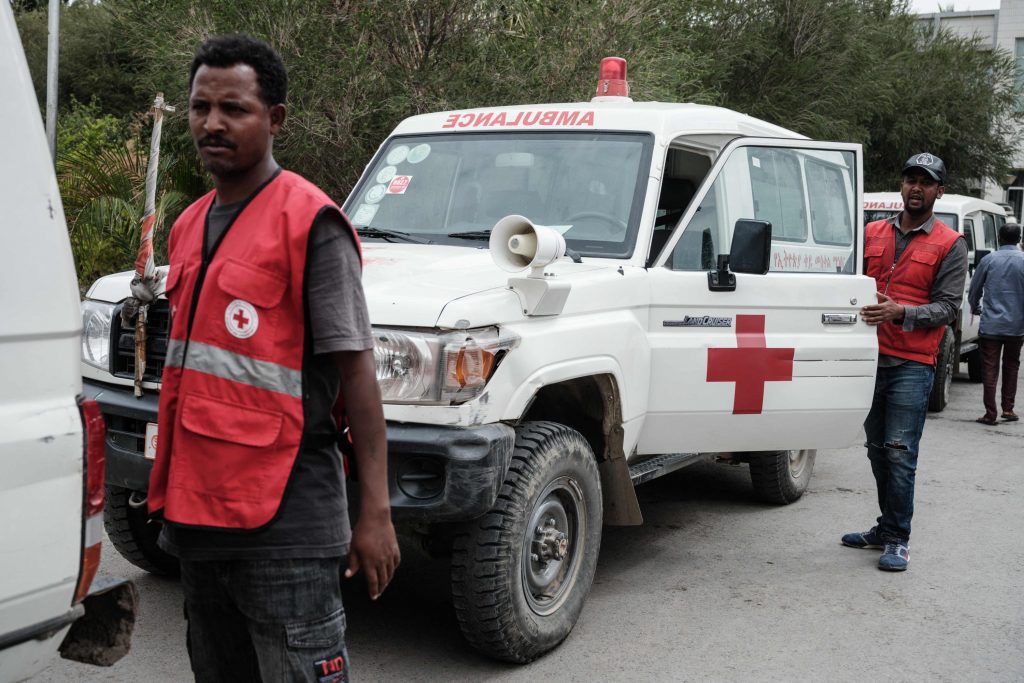 Another medical worker said around 20 health workers in six ambulances had tried to reach the wounded on Tuesday but soldiers stopped them at a checkpoint.
They were denied access to Togoga and had to stay at the checkpoint for more than an hour trying to negotiate entry despite having a letter from the health bureau that they showed them to no avail.
The conflict in Tigray has been marked by a series of atrocities, including multiple massacres and systematic rape of civilians. Where perpetrators have been identified, most have been Ethiopian federal soldiers or their Eritrean allies.
Source: The Guardian