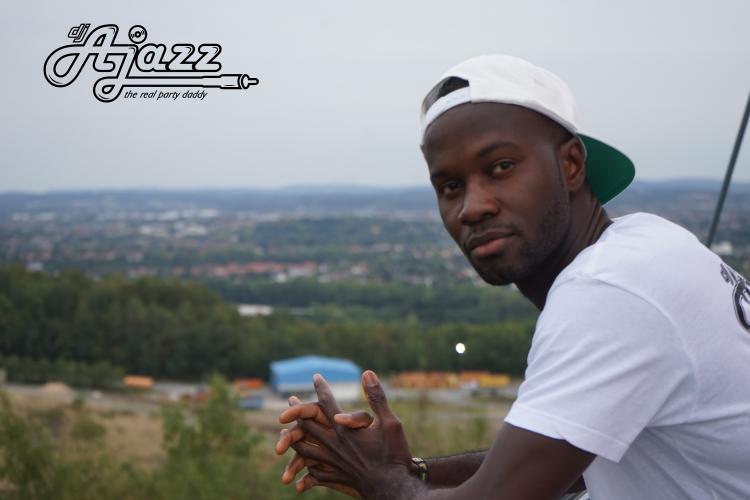 Africans in Germany. Ghanaian Germany-based Dj and artiste, Dj Ajazz will be performing live in what will be an amazing performance at the Black Vibes event in Germany.
The event will be going down this Friday the 18th November from 22:00 UHR at Marinos Tapas Bar, Hegerstr. 35 49074 Osnabruck, Germany.
The talented artiste posted the event on his Facebook page urging all who have a love for HipHop, R&B, Dance-hall, Reggaeton, Latin and Afrobeats.
Dj Ajazz shared with Afronews: "I am an independent artist. This is because I have a main job. I have been a DJ for the last 19 years and it is something I do passionately because I also see part of my future in the music industry as an artist DJ."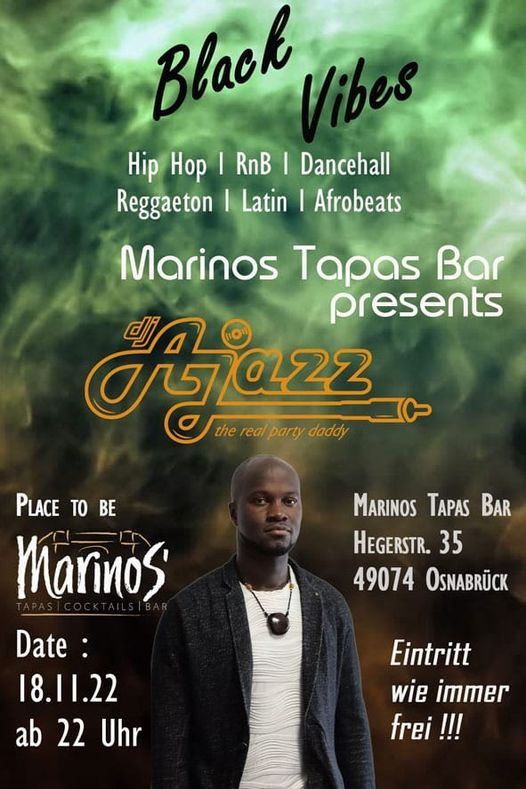 Dj Ajazz is well known for his hit Move (Baajo) which is an amazing dance track and also has a remix that features Kenyan musician and African Community in Germany Awards Winner for Best Musician in Germany, Joy Wendo.
All of the artistes music are available on all live streaming platforms worldwide.
DJ Ajazz who was born Sylvester Adjabeng Ankrah, was the 2nd runner up in the category The Best African DJ in Germany at The AFRONEWS – Ortel Mobile African Community in Germany Awards 2021 in Frankfurt. DJ Ajazz was competing against Deejay Aisher, Peace Boy Cham The VybzBoss and DJ Buuchezo for the Award.
This year he was on stage on deck at the African Community in Germany Awards 2022 Gala Night. All winners were announced and recognised at the African Community in Germany Awards Gala Night held on 22nd October 2022 at 17:00 at Bürgerzentrum Niederhöchstadt, Montgeronplatz 1, 65760 Eschborn.
Where you can find Dj Ajazz's music:
"Situation" EP by DJ Ajazz is available on Amazon as CD and digital on Apple Music:
CD: HERE
DIGITAL: HERE
DJ Ajazz's contacts:
Instagram: djajazz
Facebook: deejayajazz
Twitter: djajazz
Tiktok: djajazz
Website: https://linktr.ee/djajazz