Napoli striker Victor Osimhen can now spot a smaller mask after his surgeon recommended he change his current mask after his injury November last year.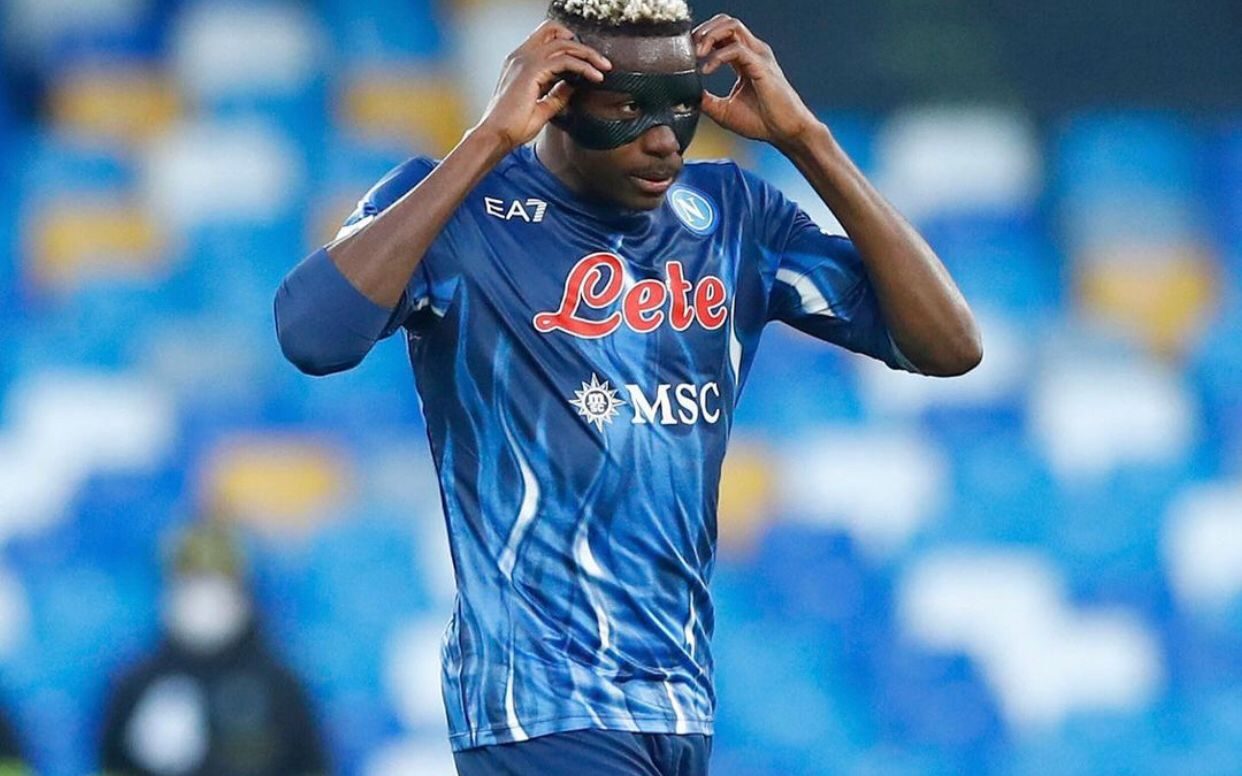 The Nigerian-Italian who's Africa's most expensive player was set to be sidelined for three months with a severe facial injury after his face was bashed in and his eye left out of place.
Napoli surgeon Gianpaola Tartaro provided updates on the recovery of Victor Osimhen's injury saying he has recommended a new but smaller protective mask for the striker.
The Serie A side said the Napoli striker Osimhen had face surgery on his cheekbone and eye socket , having sustained fractures in the 3-2 defeat by Inter Milan last November. (We wrote about it in detail here: Victor Osimhen gets face bashed in during match causing severe facial injury.)
Victor Osimhen's injury was not just an injury to the cheekbone, confessed his maxillofacial surgeon, when asked about the facial injury. He added that the injury had affected several bones of the face and was not a shock injury but a compression.
READ MORE: Why Napoli will not trade Victor Osimhen for less than € 70M in Champion's League

Victor Osimhen, Africa's most expensive player – biography, family, football career, siblings, relationship
The Napoli striker made an early return to action after a kevlar protective mask was designed for him. His physician re-accesed his damage and finally recommend a smaller mask.
Victor Osimhen was listed for Afcon 2021 Nigeria by Augustine Eguavoen, former professional footballer and manager of Nigeria. Upon going home to Nigeria for the Christmas holidays and he tested positive for covid-19.
READ ALSO: AFCON 2021, Italian Series A players at the Africa Cup – Osimhen, Anguissa, Koulibaly, Kessie: here is who's playing and who's not
The series A player had to be pulled out of the Super Eagles team. (We wrote about it here: Footballer Victor Osimhen pulls out of Afcon 2021, contracts Covid-19)