Africans in Italy: Africa's most expensive footballer Nigerian-Italian Victor Osimhen is to be traded by Napoli to Champion League teams if they can offer 70M euros or more.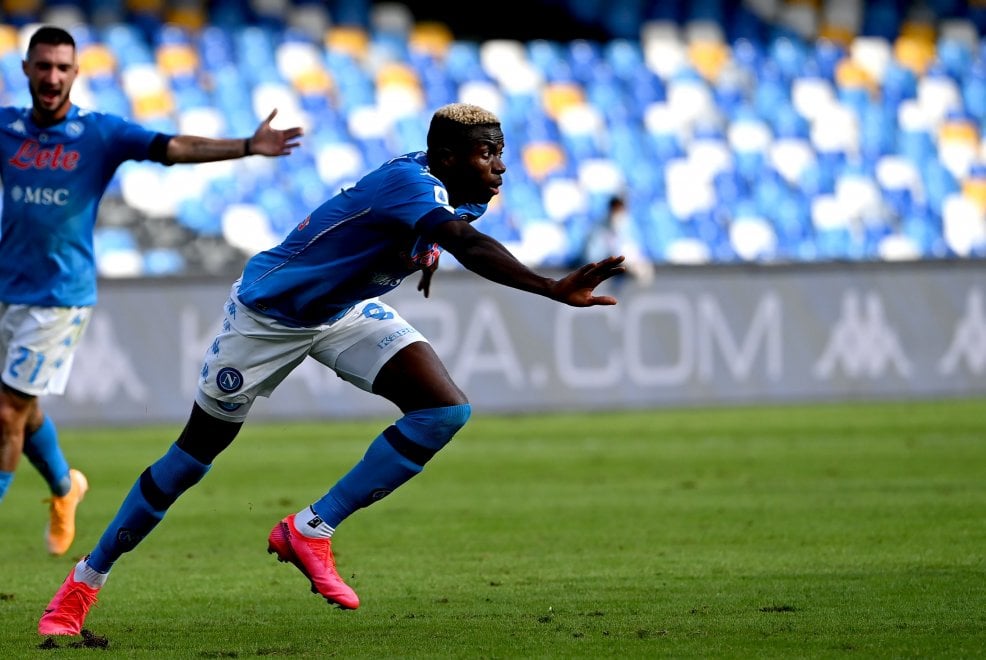 Osimhen had suffered a sever facial injury that left his eye socket exposed and also led him to not being able to participate in the Africa Cup 2021 in Cameroon. (we wrote about it here)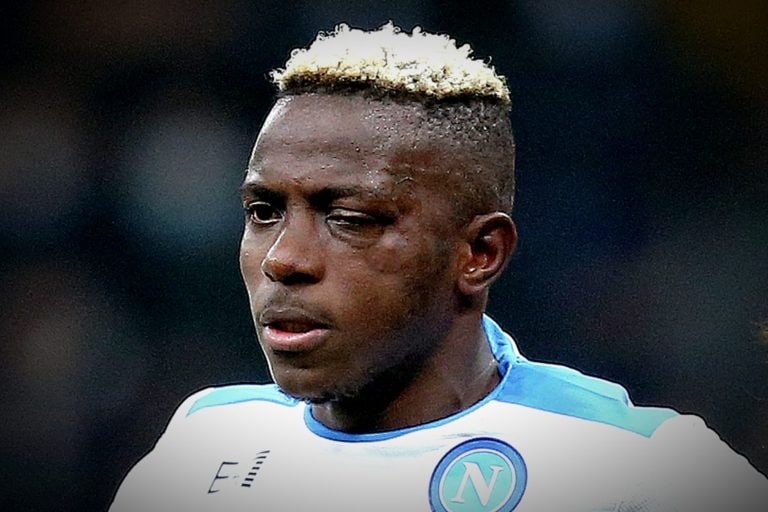 The footballer also contracted covid-19 for the second time after a visit to his hometown Nigeria.
Osimhen is now recovering and has been declared covid free, but also fit to play. Premier League teams have already made trade offers for him.
Osimhen has been playing with his protective mask but is on the road to acquiring a second version.
READ RELATED ARTICLE: Victor Osimhen gets face bashed in during match causing severe facial injury

Footballer Victor Osimhen pulls out of Afcon 2021, contracts Covid-19

Victor Osimhen, Africa's most expensive player – biography, family, football career, siblings, relationship
What Champion's League teams want to play Victor Osimhen?
Teams like New Castle that are looking for a centre forward have been identified as one needing the player due to the fact their team will experience a lot of its' footballers being called away at the Champions League.
Napoli are already rumoured to want to loan the player given that the offers are not less than 70 million and it is non-negotiable!
This figure comes as a great assumption the player is at tiptop shape even though he will not be restarting at the pace he did at the beginning of the season.
READ ALSO: AFCON 2021, Italian Series A players at the Africa Cup – Osimhen, Anguissa, Koulibaly, Kessie: here is who's playing and who's not
Source: Gazzetta.it