Tokyo Olympics: Namibia's Christine Mboma won a silver medal at the women's 200m at the Tokyo Olympics, a historic win for the African country as she becomes the first woman to win a meda at the event.
Mboma is the first Namibian woman ever to win an Olympic medal, this was just weeks after she was told that she could not compete in her preferred 400m due to high levels of testosterone.
Mboma was pulled out of the 400m for allegations that she might be a man due to high levels of testosterone.
The Christine Mboma also broke the the world under-20 record for the third time at the Tokyo Olympics as she ran 21.81s in the final.
Mboma finished behind Jamaica's Elaine Thompson-Herah – who retained her title, completed the sprint double in Tokyo and ran the second fastest time in history.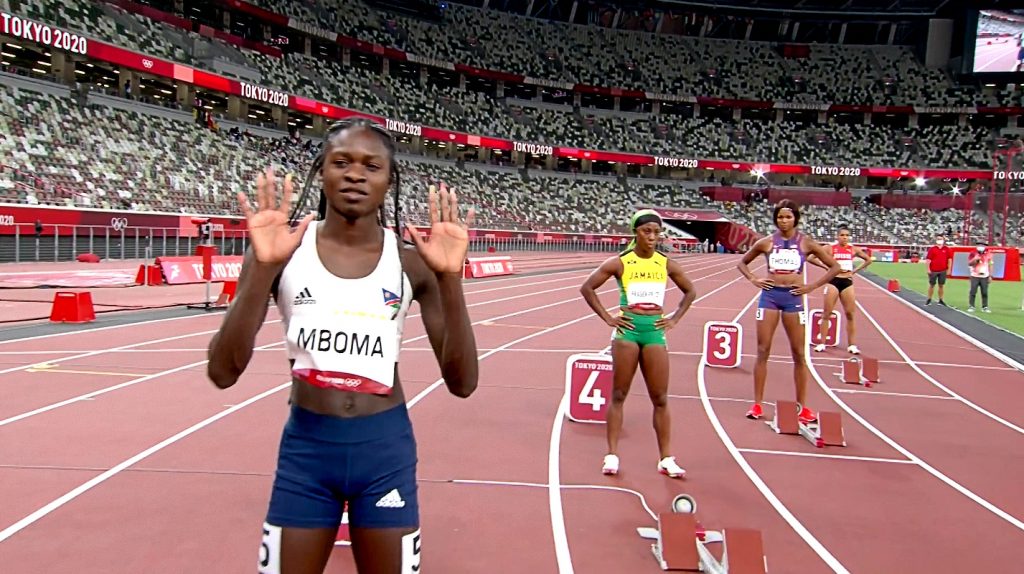 Christine Mboma also became the second Namibian athlete to win and Olympic medal after Frankie Fredricks who won four silver medals during his career.
Her compatriot Beatrice Masilingi, who is also just 18, set another new personal best as she finished sixth just behind Ivory Coast's Marie-Josee Ta Lou in fifth.
READ MORE: Gambian-Qatari beach volleyball player Ahmed Tijan is making waves at the Tokyo Olympics 2020

Tokyo 2020 Olympics: Tunisia's Hafnaoui Ahmed becomes First African to win Gold Medal

Tokyo Olympics scandal: German team director shouts racial slurs to cheer on player
BBC reported that the young athlete had said, '"This is my first Olympics. I came here for experience but I did better (than I expected). I am really happy with my performance. I am proud of myself."
The star added that in the past when she would run against the best athlete and felt nervous but she did not feel nervous then. She added hat when she reached the race she lost her nerves and started pushing and never gave up.
Both Namibian athletes dropped out from the 400m events after they had been informed in July by the World Athletics that their testosterone levels were beyond the allowed limit for female athletes to compete over that distance unless they medially lower their testosterone levels for a period of 6 months.
Source: BBC, Olympics.com