Sadio Mane congratulates Gambia for their performance at the AFCON 2021. The Senegal star has also promised to visit Gambia once the season is over.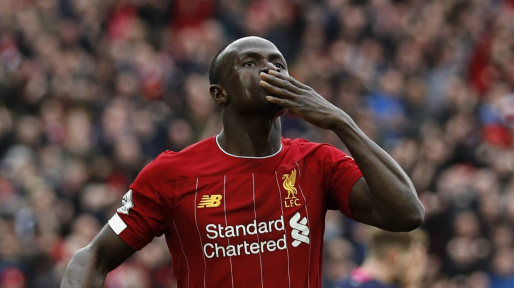 In a video shared by Sadio Mane on his social media, he said that he was shocked that the Gambia was defeated by host Cameroon. He further encouraged them to never give and keep ongoing. He was impressed at how the Gambian people were behind their team through out the AFCON 2021.
This was the first time the Gambia made it to the Africa Cup of Nations in history. Gambian Scorpions historical achievement at the AFCON cut short after loss to host Cameroon Despite being a small team, the Gambian Scorpions performed extremely well. They managed to finish among the last eight. This was a historical achievement looking at the championship most AFCON heavyweights were already out.
The Liverpool star also won the player of the tournament in the 2021 AFCON champioship.AFCON 2021 star Sadio Mane wins player of the tournament at Africa Cup. Sadio Mane also contributed highly for Senegal win at the Africa Cup. He scored the penalty that saw the Lions of Teranga win AFCON 2022. This was also historic for Senegal as they won the Africa Cup tittle for the first time AFCON Finals: Senegal win their first Africa Cup title on penalties
READ MORE: Top 5 greatest African Players at Arsenal and Liverpool

Outcry as Gambia's national team, Scorpions, stuck in Cameroon after Afcon 2021 games

AFCON 2021: Senegal through to the finals after defeating Burkina Faso 3-1