A.S. ROMA Midfielder Ebrima Darboe is a former Gambian child refugee who now plays top-flight football. His story is somewhat of a fairy tale as he is the youngest Gambian to play in the European Cup . Here's his biography:
The 19-year old brilliant footballer has had a very difficult life in the past having being forced to flee his country at the age of 14. He left The Gambia alone, leaving behind his parents and family.
Origin
Ebrima Darboe was born on June 6th 2001 in Bakoteh in the district of Serekunda in the Gambia. The young talent left his country at age 14 alone, and arrived in Libya before he sailed to Sicily where he was a refugee after a six month journey.
In Italy, Darboe was taken in charge by the SPRAR – a service from the Italian ministry of the Interior – as an unaccompanied underage migrant and ended in Rieti, where he started playing with amateur club Young Rieti.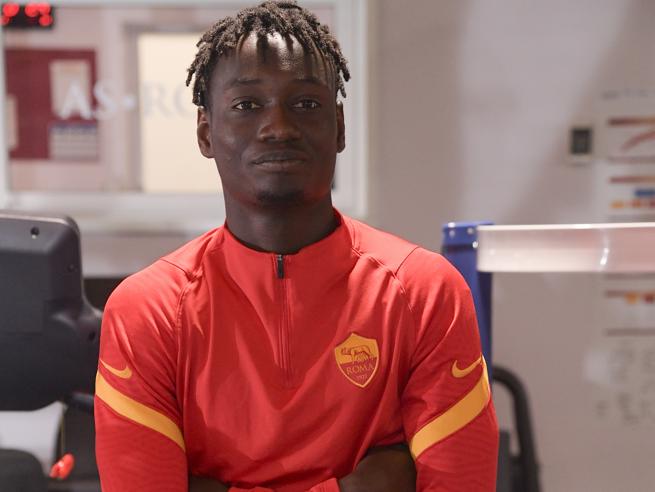 Family
Darboe arrived in Italy alone as an unaccompanied minor and the father of Miriam Peruzzzi, one of his agents, is since adopting him. The star might end up being known as Ebrima Peruzzi.
Roma starlet Ebrima Darboe will change his surname to Peruzzi as soon as the family of his agent completes the adoption process.
"Darboe is a very polite guy, a nice person. Everybody knows him at Roma because of this," Mrs. Peruzzi told Calciomercato.
"My father is a coach and we have decided to adopt him. He will soon complete the process so that Ebrima can become part of our family. He will become a Peruzzi: Ebrima Darboe Peruzzi," she added.
Football career
Darboe joined Italian club Roma in summer 2017, making his primavera debut for the youth team in January 2019. Ebrima Darboe signed his first professional contracts with roma the following July having just turned 18.
He first featured on as an unused substitute in Roma's 2–1 Serie A home victory against Milan on 27 October 2019.
Darboe scored his first goal for the under-19 side in October 2020, and got an additional brace later that month in the Campionato Primavera.
Darboe made his professional debut for the club on 2 May 2021, coming off the bench for the final ten minutes of Roma's 0–2 defeat against Sampdoria.
On 6 May he made his UEFA Europa League debut against Manchester United, in the second leg of the semi-finals. The Gambian start played in the Derby della Capitale against rivals Lazio on 15 May, becoming the first player born in the 2000s to do so.
International career
On 26 October 2020, while still a youth team player for Roma, Darboe received his first senior call-up for the Gambia national football team by head coach Tom Saintfiet. He debuted for the Gambia in a 2–0 friendly win over Niger on 6 June 2021.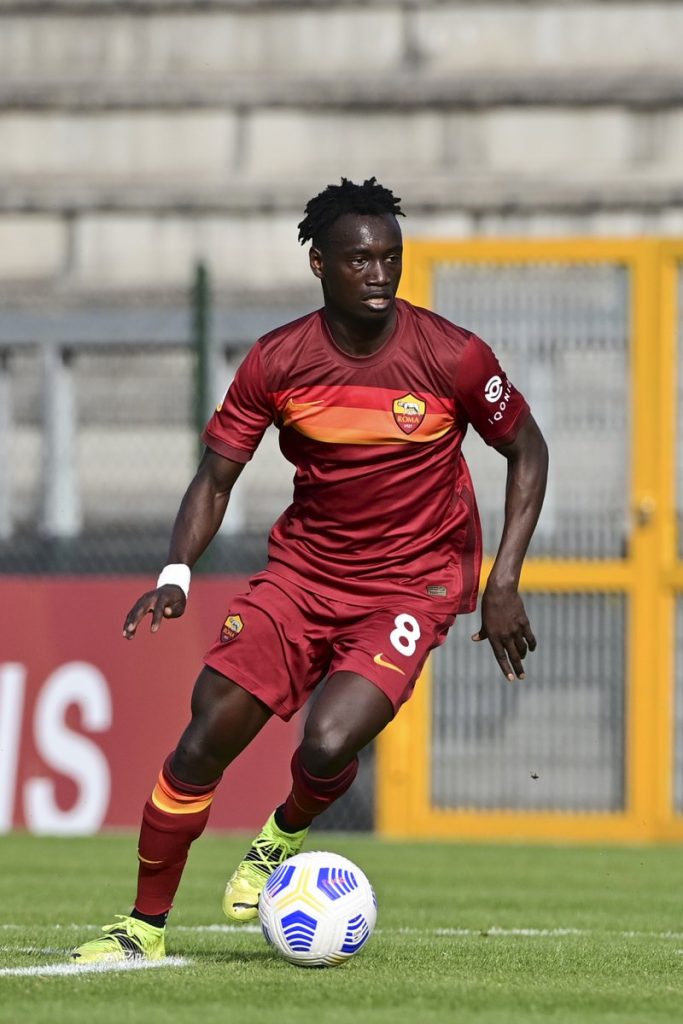 Siblings
The Gambian has no known siblings.
Relationship
N/A
Random Facts
height – 1.76 m (5 ft 9 in)
Position – Midfielder
Team – AS ROMA
Position – Midfielder
Number – 55
Eye colour – Brown