Gambian star and Serie A club Spezia player, Ebrima Colley, turned 22 on the first of February sharing with fans a picture of him with a football themed cake on the 3rd – when he could finally celebrate his birthday.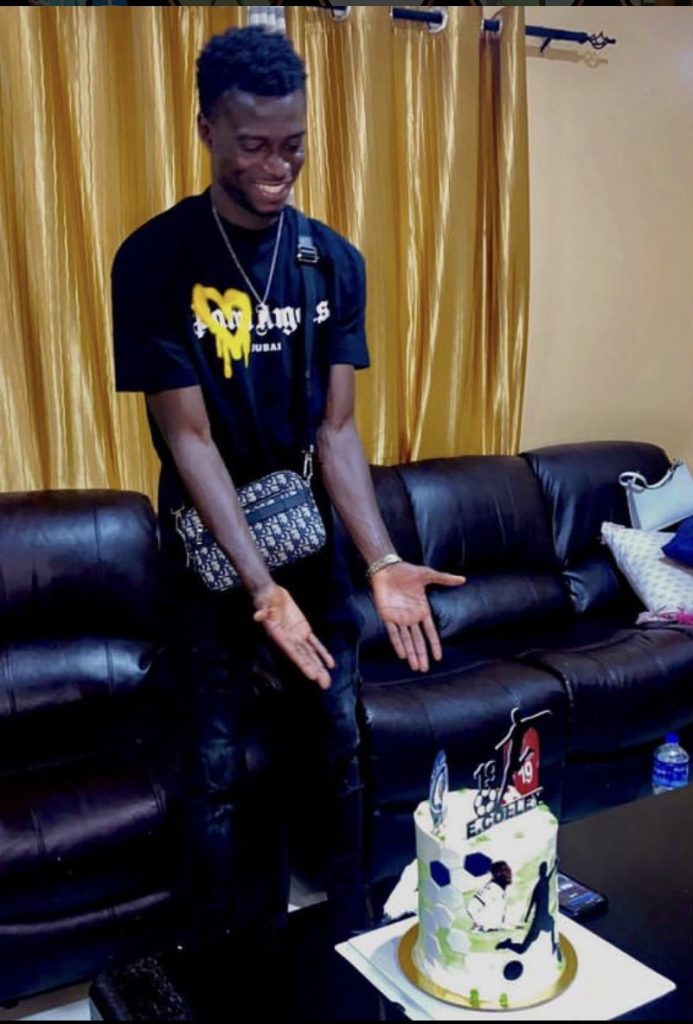 Just above the tweet the message read: 'It just warms my heart to see all your beautiful birthday wishes. Thank you for taking your time to make my birthday a more special and joyful one. Problem bi daal moi I wished I could've replied to all your messages individually but notwithstanding I appreciate you all.'
Ebrima Colley is a Gambian professional footballer who plays as a winger for Serie A club Spezia, on loan from Atalanta, and the Gambia national team.
Colley emerged as one of the best players at the AFCON 2021 matches proving to be a formidable force on the pitch.
READ MORE: Africa Cup 2021: Gambian players, which teams they play for in Europe

List of Italian players of African descent in the Afcon 2021 squads

Gambian footballer Ebrima Darboe: from child refugee to football star. Family, career, name change and success story. A profile
Fans commented on Ebrima Colley's birthday tweet wishing him lots of love and blessings. We have some amazing comments here:-
Marcozz Fearlezz commented: 'Happy birthday, to you stay bless more life more happiness God bless you. You right there deserve everything you want in life.'
PaOus said: 'You deserve it champ. Gambia is proud of you'
There were also a lot of 'happy Birthday bros'
Ebrima Colley dubbed pride of his hometown:
Ebrima Colley is a player that is much loved by Gambians and his home-town who were sad to see them leave the Africa Cup but also ready to welcome him and his team-mates home. His hometown of Tallinding hoisted up a banner for the footballer.
The banner read, 'The pride of Tallinding, E. Colley.'