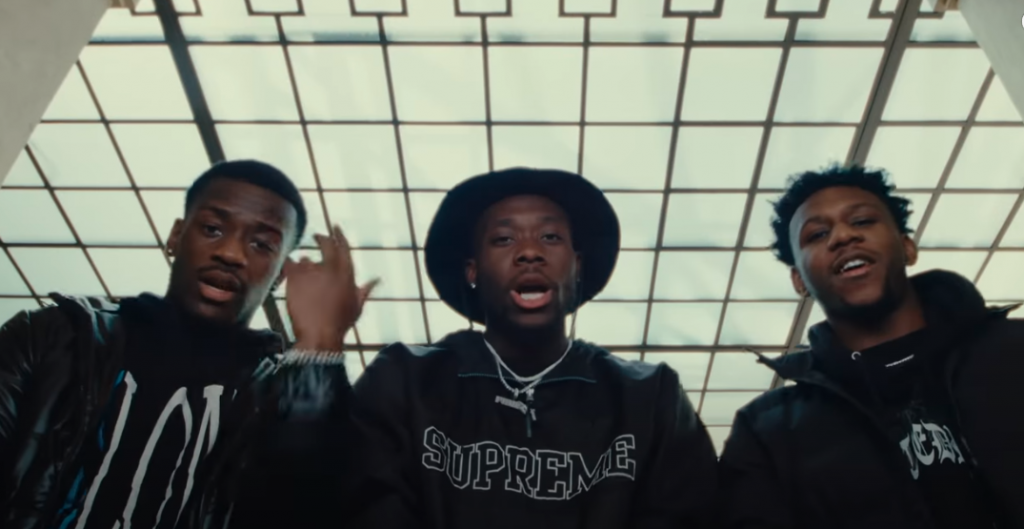 Bayern star Alphonso Davies career as a rapper takes off with the Liberian footballer's latest appearance in new video.
From minute 1:09 you can see a man pull down a face mask and raps for almost half a minute and his appearance is very similar to Alphonso.
The star might not plan on diving fully into a career of rap but many assume the Davies might have wanted to give the small rap group publicity so their music career could take off.
STUGANG boasts of 644 subscribers but that is all set to change after Alphonso Davie's guest performance on their track.
Davies has expressed his interest in rap in the past even looking up to famous Canadian Rapper Drake well known for hit singles like; 'Hotline bling', 'Nice for What' and 'God's Plan'.
"I would say meeting Drake because I've been listening to him since I first started listening to music. Drake is one of my idols and I love his music," Sport1.de wrote quoting Davies when asked about his favourite rapper.
READ RELATED ARTICLE: Liberian Afro- German Alphonso Davies, and his girlfriend Jordyn Huitema, face harsh racist comments on Instagram picture

Ghanaian born Alphonso Davies, from refugee to Bayern left-back star and TikTok fame

Alphonso Davies, Bayern Munich's footballer appointed UN refugee Ambassador