279 kidnapped Nigerian schoolgirls were released who were kidnapped in the state of Zamfara on Friday. The liberated girls from Government Girls Secondary School in Jangebe in Talata Mafara County are currently waiting to return to their parents. The BBC said that the girls were kidnapped by Boko Haram bandits and that there should have been negotiations with them and the state government.
There have been frequent kidnappings in Nigeria with the target being young girls and boys who are in school. Just recently 82 Chibok girls were set free by the Boko Haram and surrendered to their parents after three years in captivity. We wrote about it HERE.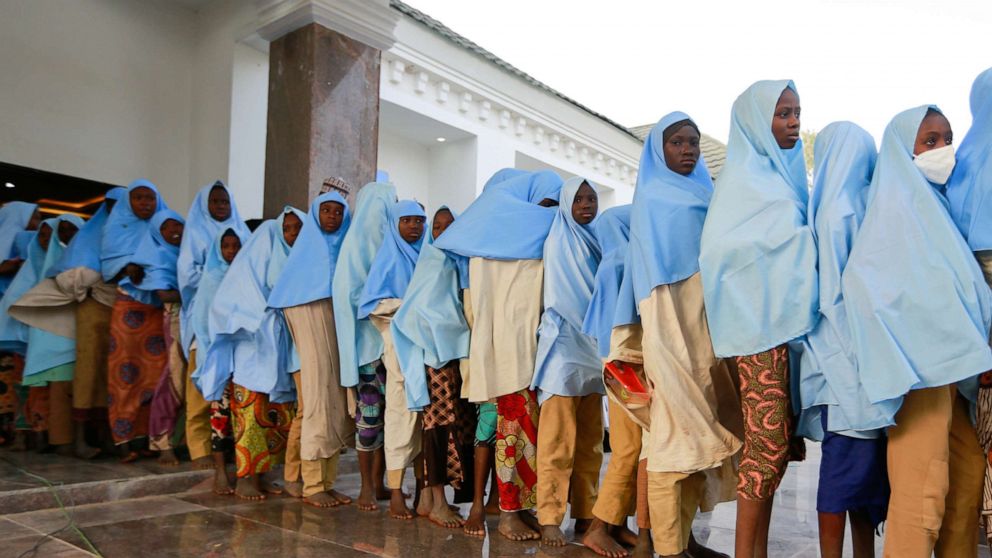 There are currently numerous kidnappings , especially in northwestern Nigeria . Just two weeks ago, 42 students, teachers and their relatives were kidnapped in Niger state. They were released on Saturday. 
The assumed reason for the kidnappings is the poor economic situation in the country.
READ MORE: 82 missing Chibok schoolgirls released from Boko Haram

Boko Haram: 344 kidnapped Nigerian schoolboys freed, says Kastina State Governor Aminu Bello Masari
Background story to the 279 kidnapped Nigerian schoolgirls:
Frankfurter Rundschau reported that: From eyewitnesses, dozens of men in pickups and on motorbikes turned up in front of the boarding school in Jangebe on Friday night , broke open the gate and chased the security guard away with shots. Then they woke up the 12 to 16 year old girls with shouts that it was time to pray and forced most of them onto the back of the pickup trucks.
Anyone who couldn't find space on it was led to a nearby wooded area on foot. The men screamed and shot in the air while the girls cried, a teacher told the Nigerian newspaper Punch News.
A resident of the town added that some of the kidnappers attacked the town's military station at the same time to prevent the soldiers from coming to the aid of the kidnapped Nigerian girls
Source: BBC, FR.de, Punch, Afronews.de