Kenyan government has extended the deadline for acquisition of the new generation E-passports by 10 months to the 31st of December 2021 to allow nationals to renew their documents.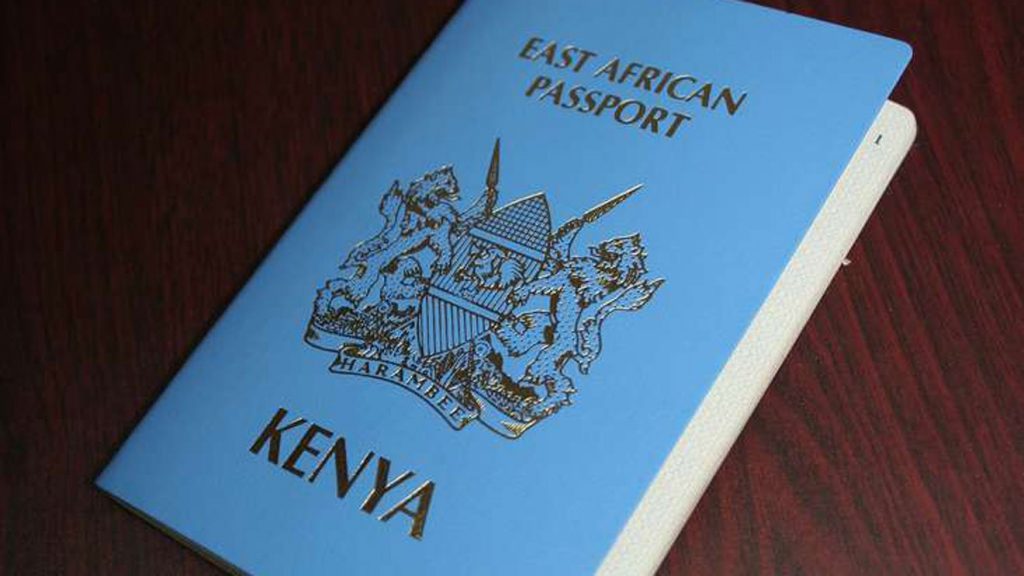 Kenyan E-Passport deadline extended
The government gave the directive that starting 1st January 2022 the old dark blue passport will be null and void and NO Kenyan will be able to travel internationally without a valid East African Community bio-metric e-passport. (article continues after video)
According to a statement from the interior ministry, the extension to the 31st of December is the last in efforts to extend the deadline allowing travel to and from the country internationally.
The Kenyan government has before extended the deadline twice to allow Kenyans the chance to switch to the new passports with no avail. We wrote about it HERE.
Source: Kenya Citizen TV, Afronews.de