The biggest fashion and music event, The Fashion Night, is going down on the 9th of April 2022 with performances from Cameroonian artiste Aveiro Djess and a variety of amazing djs, hosted by Ebony Event.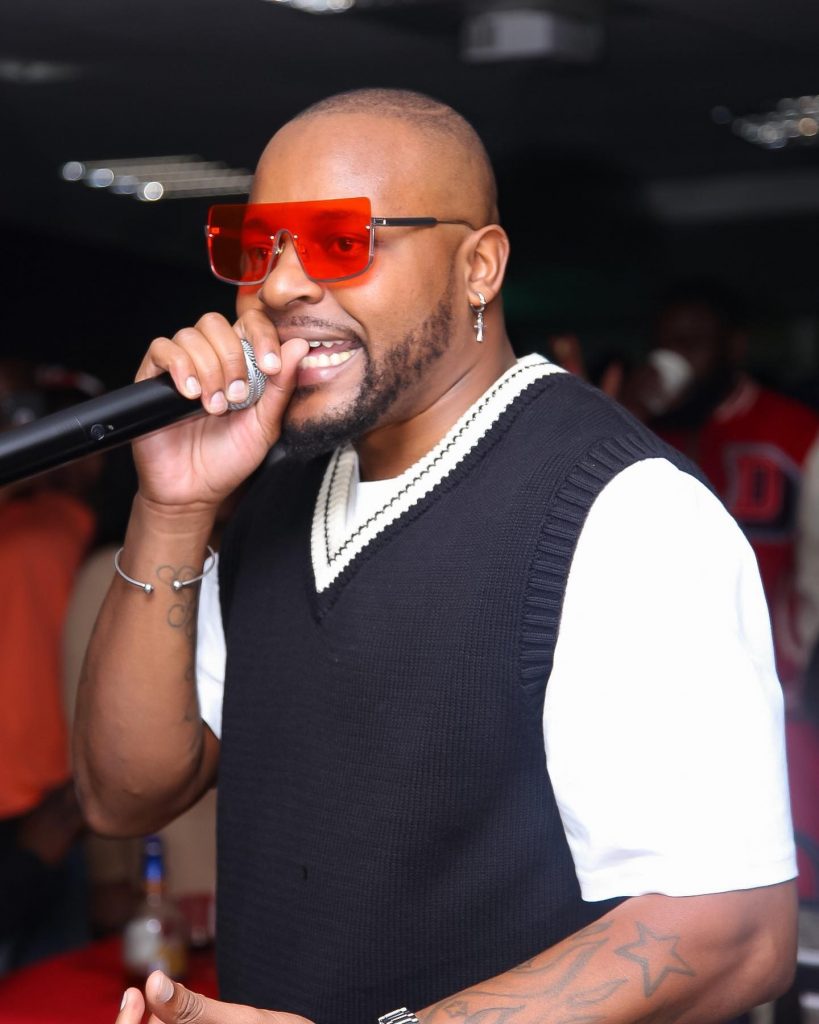 The Fashion Night will take place at Saray Turkuaz, Ernst-Wiss-Strabe 20, 65933 Frankfurt am Main from 23:00 onward.
Cameroonian musical artiste Aveiro Djess aka the "Bangando of Africa" will also be performing at the event. Well-known for hits like 'Le Nyama', 'Rambo', 'Eyeee' and 'On n'a pas vol'.
The Fashion Night will also feature a selection of well-known Djs like; Dj Franckey, Dj Kran, Dj Buuchezo and Killah Deejay. The Unbeatable Dj Stone has already confirmed his attendance for the event as it will also be a celebration of his birthday.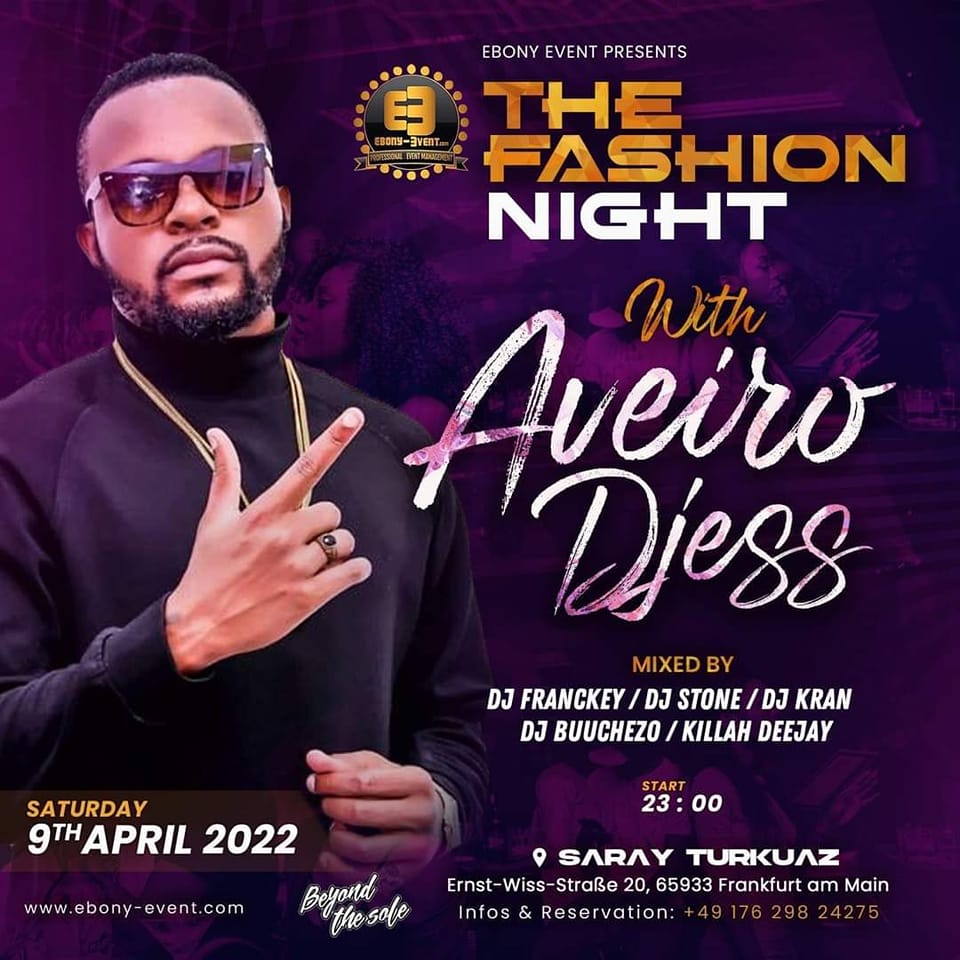 Ebony Events will also be the hosts to Congolese Super Star Fally Ipupa who will be performing in Germany. We wrote about it here: Congolese superstar Fally Ipupa to perform live in concert in Frankfurt, Germany.
OTHER EVENTS BY EBONY EVENTS: Africans in Germany, Ebony-Event celebrates 10th Anniversary in Style

Africans in Germany, Ebony-Event to mark 10th Anniversary with a big party in Frankfurt