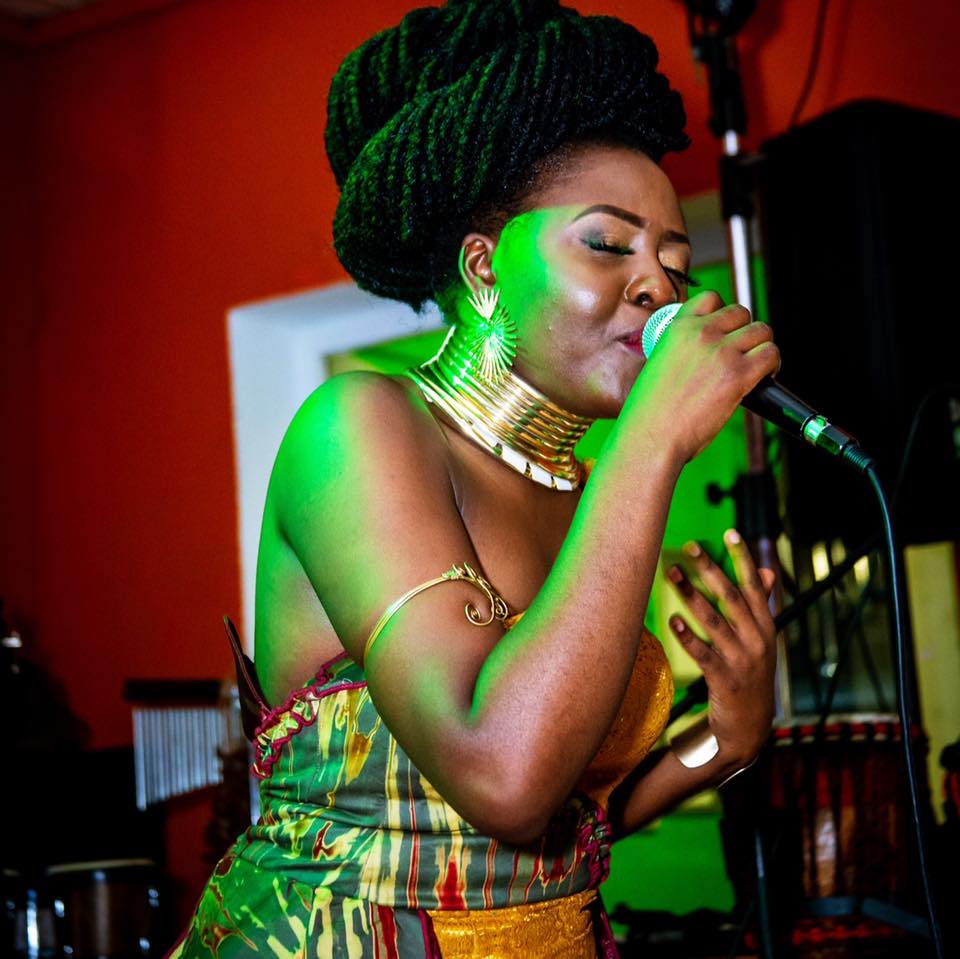 Cameroonian vocalist and songwriter based in Germany, Leticia Bouguem, will be performing at the 'Voice For Peace' benefit show in Germany.
The Voice For Peace benefit will be taking place on the 15th of May 2022 at the Stadthalle and Show Spielhaus in Hofheim in Germany and will be in support of peace in Ukraine, in NOSO Cameroon and everywhere in the world.
The Cameroonian artiste urged all to come and show support with a post she shared where she wished 'peace to all the victims of war and marginalisation around the world.'
Here's where you can grab your tickets: Voice For Peace benefit tickets
Who is Leticia Bouguem?
Leticia Bouguem is a Phenomenal young talented Afro World Music & Afro Folk /Soul & Jazz Singer and Artist who enjoys celebrating the African Culture with her multiple rhythm and the infinite colourful diversity of humanity.
Leticia Bouguem first rose to prominence by performing in various major European cities and she also grew up a multi-talented child who was musically inclined hence learning to master sound.
She describes herself as a leader in the new school of contemporary artists, and is constantly pushing the envelope and reinventing herself and her sound. Her smooth vocals are decorated by effortless intonations that are accentuated by a skilfully resonated voice and soothing warm tones.
She cites icons such as Miriam Makeba, Oumou Sangare, Richard Bona, Angélique Kidjo, Kareyce Fotso, and Mr. Leo as the pivotal influences in her music.