Beninese African star Angelique Kidjo won the Best Global Music Album at the Grammy's.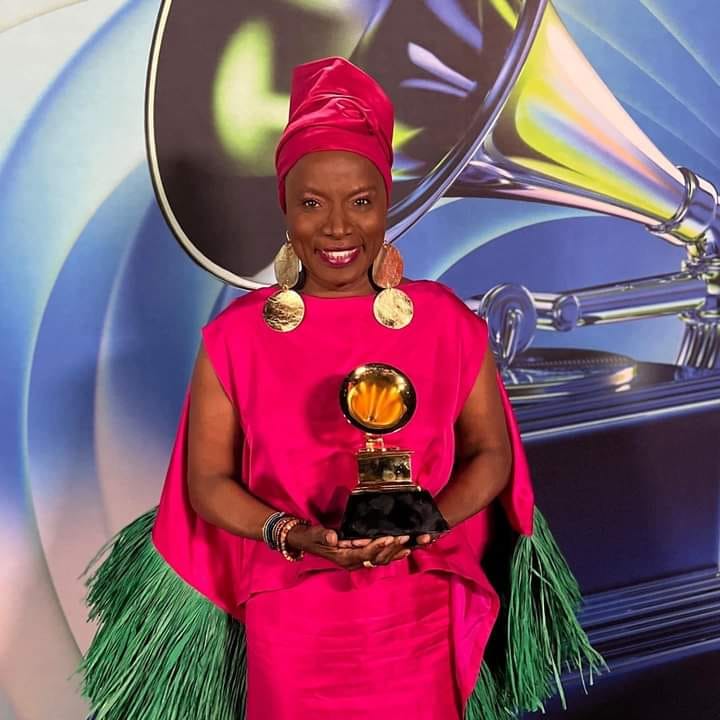 The win is the Beninese singer's fifth of her 40-year-career. The 4-time winner beat; Nigeria's Femi Kuti and son and Afrobetas King Wizkid, Ghana's Rocky Dawuni and Hawaii's Daniel Ho, to emerge winner of this category.
Angelique Kidjo's 'Mother Nature' album earned her the Grammy and is her first album in seven years.
Burna Boy won Best Global Music album for his album 'Twice as tall' last year at the 63rd Grammy's which marked his first Grammy in his music career. We wrote about it here: Nigerian artist Burna Boy Wins Best Global Music Album For 'Twice As Tall' for 2021 GRAMMY Awards Show