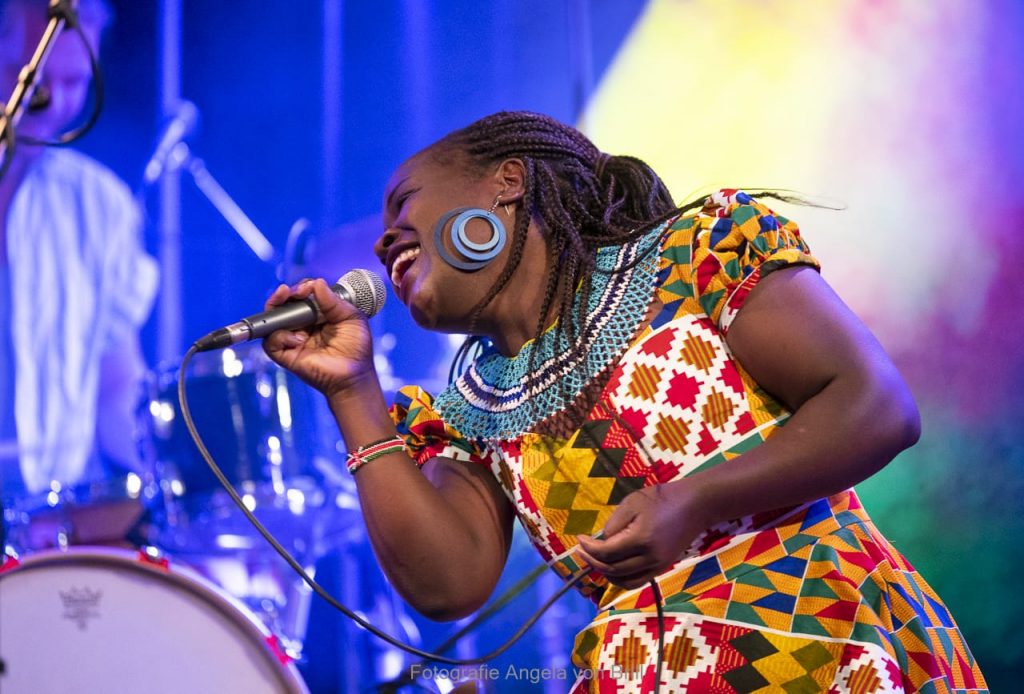 Africans in Germany. Kenyan Germany-based singer-songwriter, performing artist and vocalist Joy Wendo released a new hit love song 'Noga' that has an amazing catchy tune and an even better message for women.
The song is a beautiful rendition of beats and an amazing sound with an upbeat feel that makes you want to get up and dance. The video features Joy and a love interest that shows how much her character is in love and being appreciated.
"Please leave me alone. Don't come back after being an absent dad all these years," she says.
The video also has the talented artiste dancing to the tune with other dancers also depicted having a good time dancing to this amazing upbeat track.
Afronews caught up with Joy and talked about her new track Noga and this is what she had to say. (Also stay tuned for a full interview featuring this stunning vocalist.)
"There was a time the name 'deadbeat dad' was used in Nairobi to mean absent fathers. That's what inspired me to write this song and I have refined the lyrics over time. Noga is a swahili word that would translate to 'well kneaded".
"When you're preparing dough, you use you're hands to knead the flour. When ready, it has 'nogad'. Now, the message here is going out to the dead beat dads. The love I have now is well kneaded. Please leave me alone. Don't come back after being an absent dad all these years."
'Noga' is an aspiring and motivational song for all the women in the world who are also single mothers and have had to manoeuvre being a parent and also finding love by someone who appreciates them and their child.
All you need to know about Joy Wendo and her background
Joy Wendo is a Software Engineer and musician living and working in Germany. She is the founding member of Harambee Live, an Afro Fusion Band based in Osnabrück. In 2019 she was nominated for the Musician of the Year Award at the African Women in Europe Awards.
In 2021, Joy Wendo collaborated with and went on a music tour with Makatumbe (Makatumbe Family Tour), performing in major cities in North Germany. She also did a live stream event, "Amandla! Music against Racism and Discrimination." Amandla is a Festival that Joy and her Band Colleague Bantu began in 2019 and has been growing slowly over the years. The Festival will take place this year in September and will feature some artistes flying in directly from South Africa.
Born in Kenya to church-going parents, Joy Wendo grew up singing in the church choir. She later collaborated with other renowned artistes like Kidum, JC Matata, Jamnazi, the Hot Sounds Band among others before launching her solo career and finding her roots in Germany.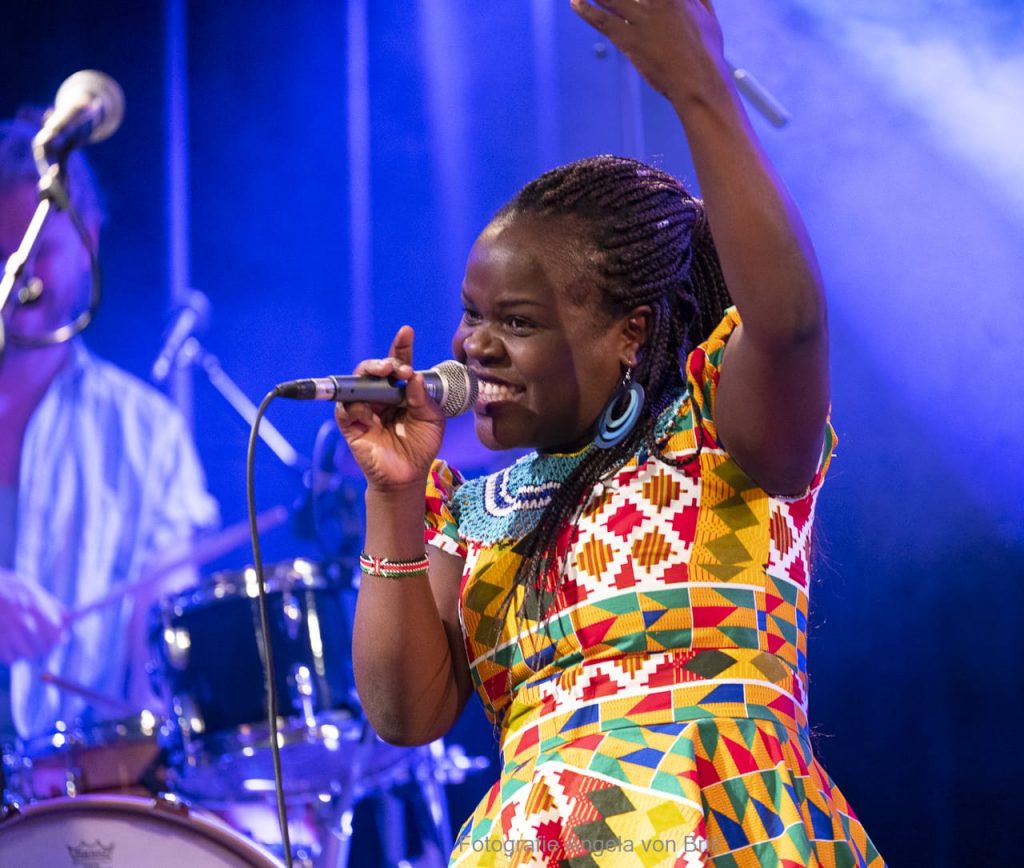 While still in Kenya she also collaborated with Ari Pekka Rannisto, a Filmmaker from Finland who featured her song on one of his shot films. "Jah People" is a peace song she wrote after the post-election violence in 2007. The film later won an award at the Tampere International Short Film Festival.
Joy Wendo has released several singles thereafter, with "Ni SiSi Tuko" being her latest single available on most digital stores. Other singles include "Nakupenda" (2017), "Noga Noga" "Lugano Lwi Mirembe" and "Mapenzi", all released in 2019.
She is one of the African Artistes in the diaspora who are working hard to promote African cultures in Europe. Her debut album with her band Harambee Live, is expected to be out mid this year.
Joy Wendo looks forward to being nominated for the Best African Musician/Band in Germany Award at The African Community in Germany Awards 2022. "Being nominated for this award will add credibility to my work and help me find new Artistes or Creators that I could collaborate with. I strongly believe that this initiative is creating a big change in the European culture by promoting Africans here," she said.
JOY WENDO CONTACTS
Website: wendojoy.com
Mobile: +4915257592799
Facebook: Joy Wendo
Instagram: storybywendo
YouTube: Joy Wendo