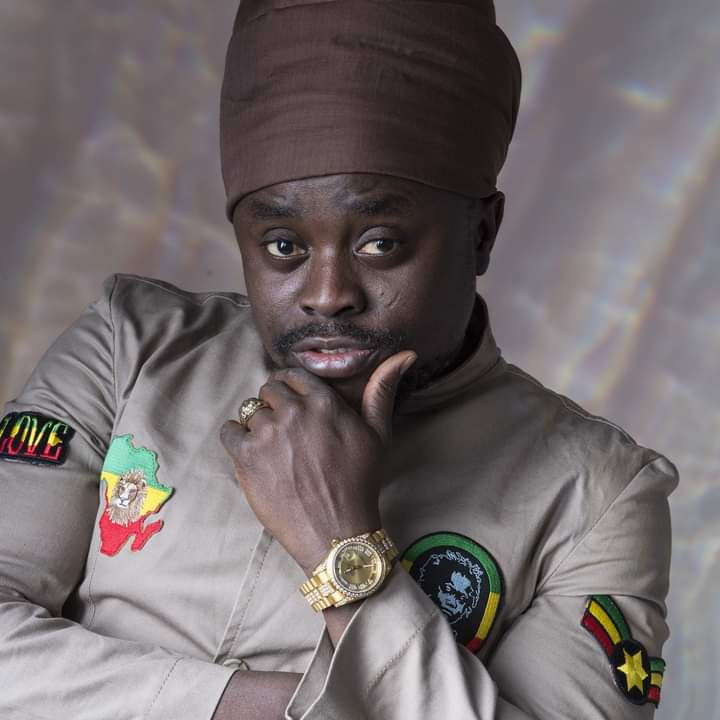 African Music. Prophetic Music Productions has released the track "Black Angel," a highly anticipated new single by global reggae sensation Black Prophet who is set to perform at the Afrikanisches & Karibisches Kulturfest Frankfurt. 
With its' infectious rhythm, soulful vocals, and powerful lyrics, "Black Angel" promises to captivate audiences and solidify Black Prophet's position as one of the foremost voices in contemporary reggae music.
Drawing inspiration from the strength and resilience of women, "Black Angel" is a heartfelt tribute to the unwavering spirit and beauty that they embody.
Speaking about the song, Ghanaian sensational reggae ambassador shared, "I created a song that pays homage to the incredible women who have played significant roles in my life and continue to inspire me. 'Black Angel' is a celebration of their inner strength and the profound impact they have on our lives."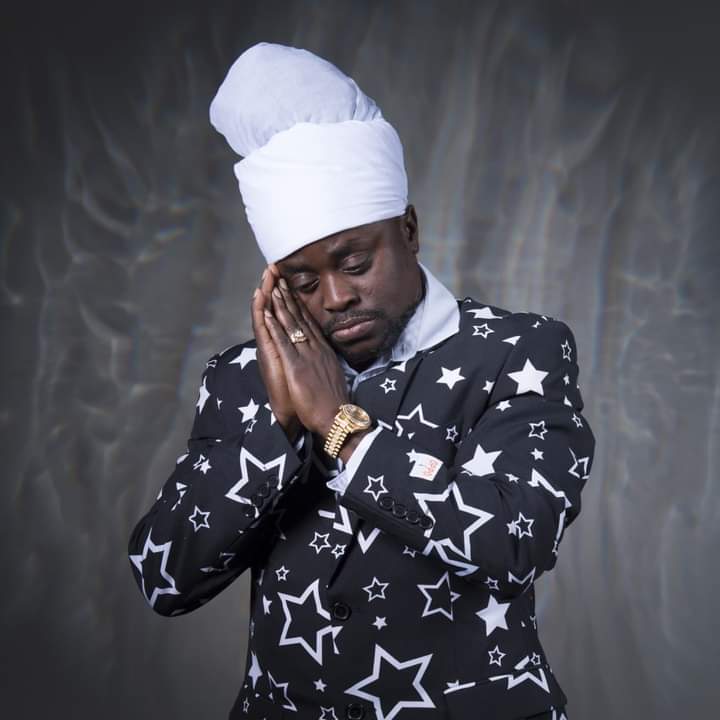 "Black Angel" has already received critical acclaim from music critics who commend his ability to seamlessly blend the timeless essence of reggae with contemporary influences. The single is making waves in the music industry, captivating fans and enthusiasts worldwide.
Black Prophet's signature sound, a fusion of traditional reggae infused with elements of rock and world music, elevates the song to new heights, creating a unique sonic experience that resonates with listeners of all ages.
BLACK ANGEL available on the following Digital platforms.
How can you attend Afrikanisches & Karibisches Kulturfest Frankfurt?
Black Prophet and his band are warming up to perform at Afrikanisches & Karibisches Kulturfest Frankfurt in Germany Saturday 12th August 2023. Wondering how to get there? Follow the link so you don't miss out! HERE.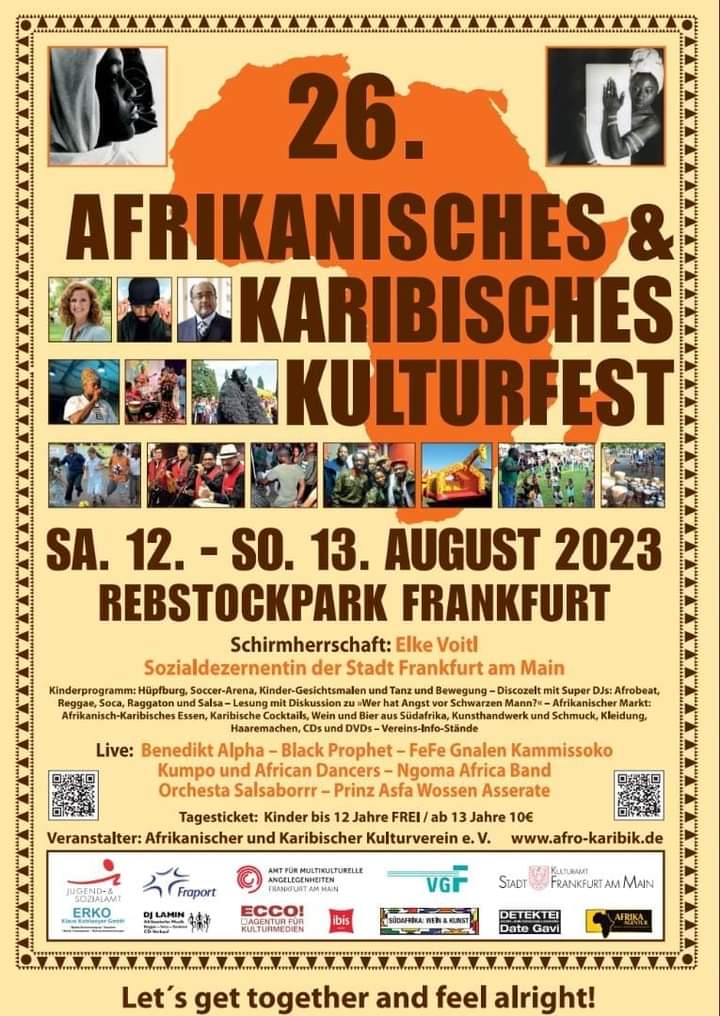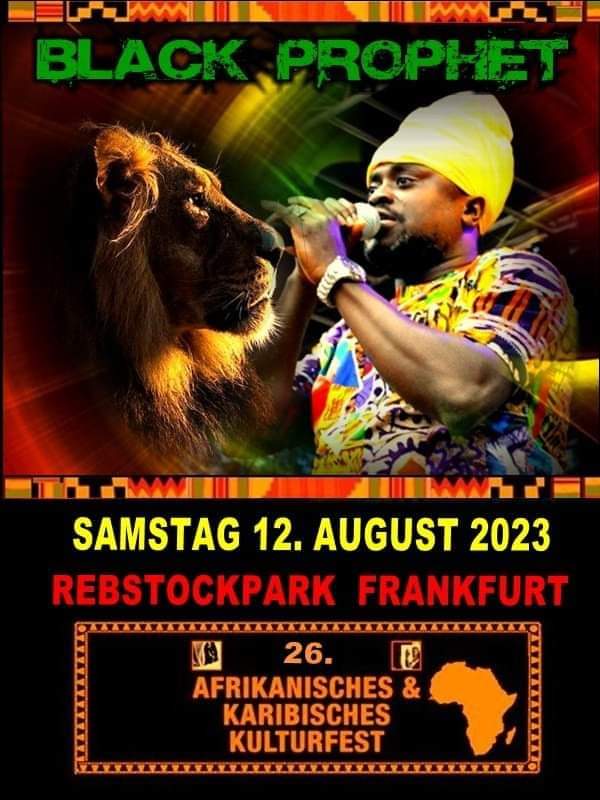 More about the artiste Black Prophet 
Born and raised in Ghana, Black Prophet is a proud Rastafarian Reggae artist who speaks through his music. His divine inspirations represent a new generation of timeless traditional African Reggae Roots Rock music with a message that touches your inner being. His inspirations are steeped in mysticism, which comes from his love of nature and his clean living herbal and vegan diet.
Coming from a humble beginning, his life experiences and vision were the catalyst for many of his song lyrics. His natural talent began to shine at just 15 years old when he joined the Ghanaian Reggae Band 'Vibration Boys' as the lead vocalist (which later became the Vibration Kings). He continued to make the best of his talents and demonstrate his mastery of traditional African beats alongside Roots Rock Reggae. His love for Reggae always has an uplifting message. His conscious vibe and authentic music crosses over every language barrier.
In February 1998, Black Prophet released his first debut solo album, "No Pain No Gain", an infusion of Reggae and African beats. Then in 2003, Black Prophet made his name known as a singer and songwriter performing his first tour in the Netherlands. His energetic show with his live band then brought joy and optimism to his audiences across various festivals in Belgium and Sweden.
Black Prophet has four albums and several hit songs to his credit. As his popularity grew he was invited to the likes of Africa Oye (Liverpool, UK), Rototom Sunsplash Festival (Spain), Reggae Jam Festival (Germany), SXSW (Texas, U.S.A) and Afrika Tage (Austria) to name but a few.
Black Prophet has also worked with world-renowned artists including Morgan Heritage, Alpha Blondy, the late Lucky Dube, Beenie Man, Busy Signal, Sizzla, Taurus Riley, Capleton, Steel Pulse, Israel Vibration, Fantan Mojah, Duane Stephenson, and Rita Marley. His work with legendary Saxophonist Dean Fraser holds a special place of pride.
Black Prophet has had recognition and several nominations for his timeless contributions to the reggae space in Ghana, including a consideration nomination for best Reggae Album at the 2017 Grammy Awards for the album 'Stories of Life '.
His love for Ghana, his birthplace, and Reggae Roots Rock music cannot be separated. He continues to bless the world with his divine inspiration and positivity.