Africans or people of African descent are taking over Hollywood with their amazing acting skills. We take a look into some actors of Ghanaian descent who are stars in their field in Hollywood. Two happen to be Ghanaian-German:
Cynthia Addai-Robinson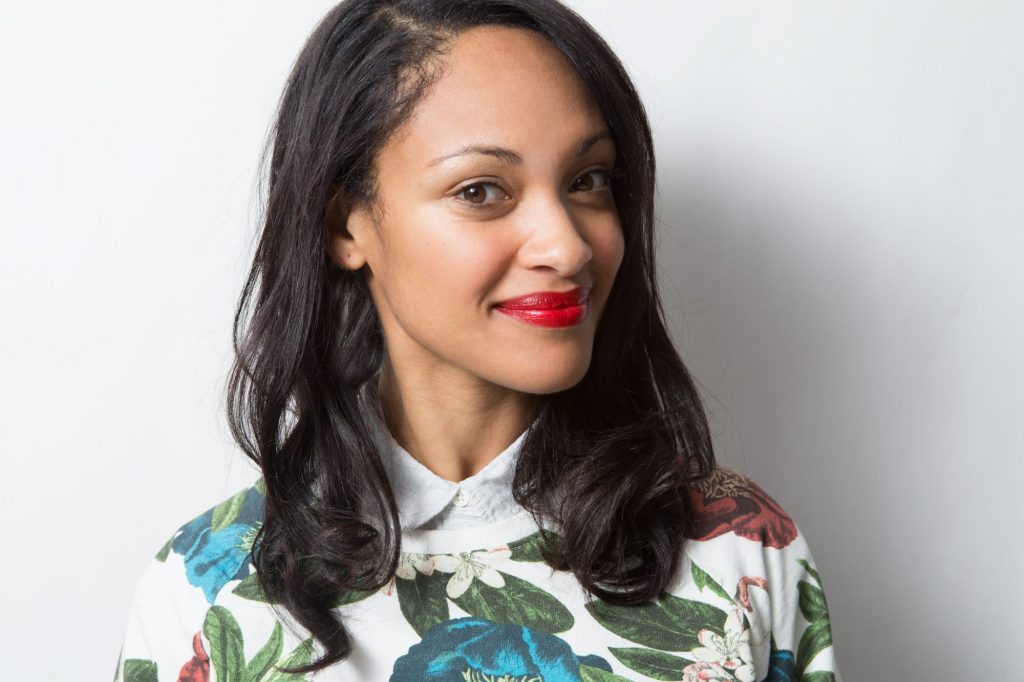 Actress Cynthia Addai-Robinson is an American actor of Ghanaian descent. She is known for her roles as Naevia in the Starz television series Spartacus and DC Comics character Amanda Waller in The CW TV series Arrow.
Since November 2016, she plays the role of Nadine Memphis on the USA Network series Shooter.
Addai-Robinson was born on January 12, 1985, in London. Her mother is from Ghana and her father, a US citizen. She moved to the U.S. when she was 4 and was raised by her mother in a suburb of Washington, D.C.
2. Boris Kodjoe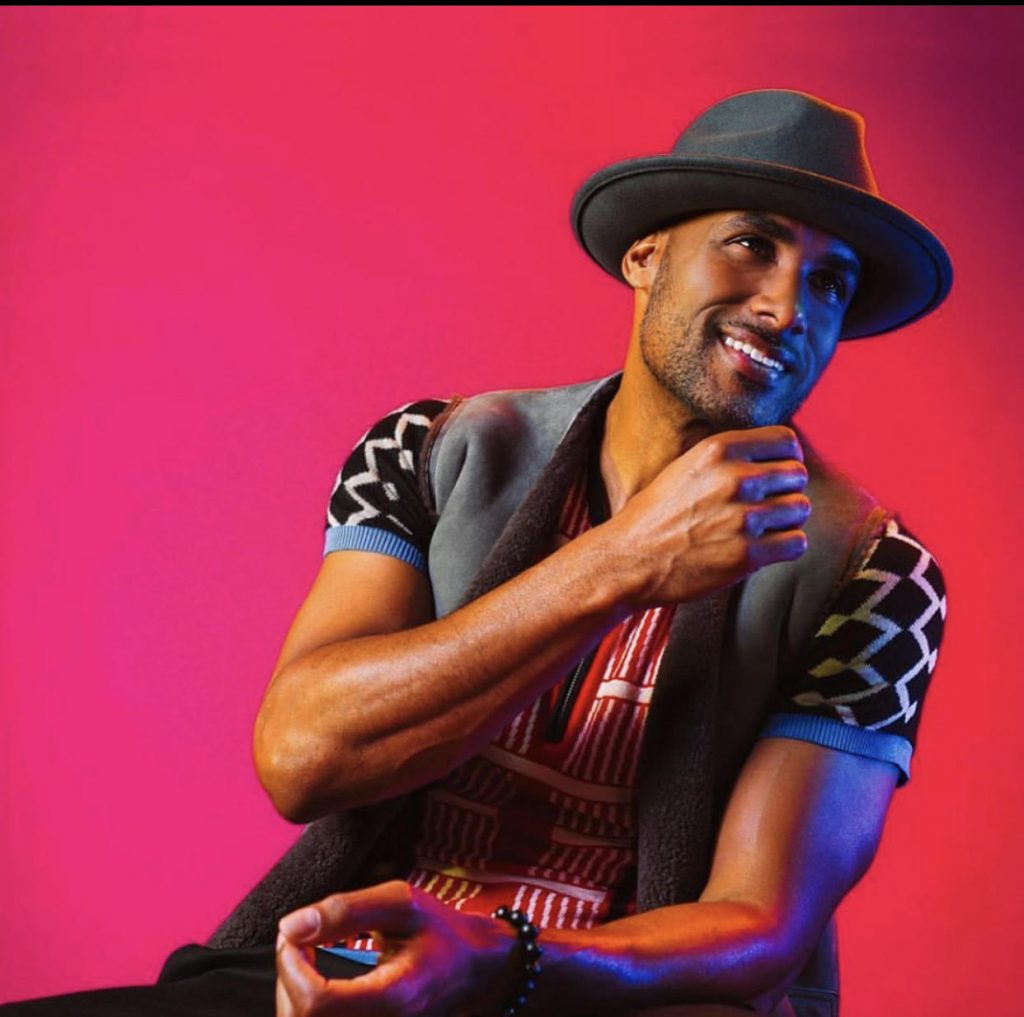 Boris Frederic Cecil Tay-Natey Ofuatey-Kodjoe better known as Boris Kodjoe, is an Austrian-born actor of German and Ghanaian descent known for his roles as Kelby in the 2002 film Brown Sugar, the sports-courier agent Damon Carter on the Showtime drama series Soul Food and was a recurring character on FOX's The Last Man on Earth.
He currently co-stars on BET's Real Husbands of Hollywood and the Grey's Anatomy spin-off, Station 19.
Kodjoe was born in Vienna, Austria, the son of Ursula, a German psychologist of partially Jewish descent, and Eric Kodjoe, a Ghanaian physician who is of the Krobo people.
3. Idris Elba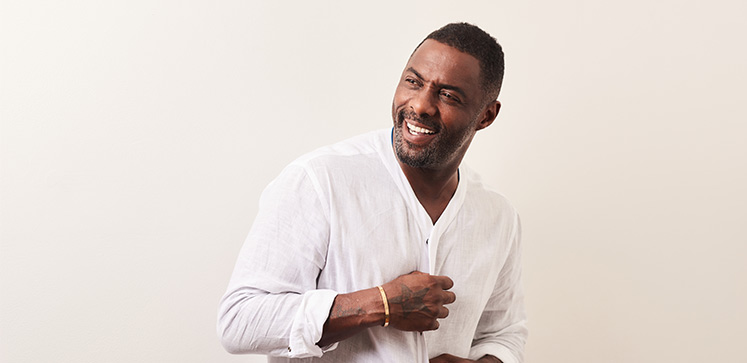 He's Forbes' sexiest man in the world; an enviable accolade most men would kill to have. Born on September 6, 1972, Idrissa Akuna Elba is an English actor, producer, musician and DJ.
He is known for playing drug trafficker Stringer Bell on the HBO series The Wire, DCI John Luther on the BBC One series Luther and Nelson Mandela in the biographical film Mandela: Long Walk to Freedom (2013).
He has been nominated four times for a Golden Globe Award for Best Actor – Miniseries or Television Film, winning one and was nominated five times for a Primetime Emmy Award.
Elba appeared in Ridley Scott's American Gangster (2007) and Prometheus (2012). Elba portrays Heimdall in Thor (2011) and its sequels Thor: The Dark World (2013) and Thor: Ragnarok (2017), as well as Avengers: Age of Ultron (2015) and Avengers: Infinity War (2018). He also starred in Pacific Rim (2013), Beasts of No Nation (2015), for which he received BAFTA, and Golden Globe nominations for Best Supporting Actor and Molly's Game (2017).
In 2016, he voiced Chief Bogo in Zootopia, Shere Khan in the live action/CGI adaptation of The Jungle Book, Fluke in Finding Dory and played the role of Krall in Star Trek Beyond. He made his directorial debut in 2018 with an adaptation of the 1992 novel Yardie by Victor Headley.
Recently there were speculations that he was being considered to play the next James Bond.
In addition to his acting work, Elba is a DJ under the moniker DJ Big Driis (or Big Driis the Londoner) and an R&B musician.
4. Nana Kofi Siriboe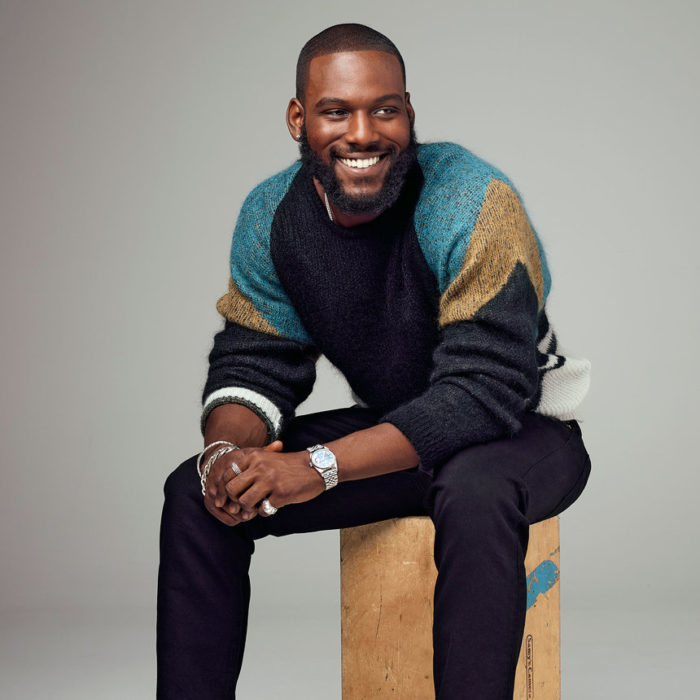 Another Ghanaian making Ghana proud in Hollywood is a Ghanaian American actor and model Nana-Kofi Siriboe. He has starred as Ralph Angel Bordelon in the Oprah Winfrey Network drama series Queen Sugar, since 2016.
Siriboe was born in Los Angeles, California. His parents were born in Ghana.
He is the middle child and has two brothers, actors Kwame Boateng and Kwesi Boakye. As a model, he signed with Wilhelmina Models New York and Vision Los Angeles.
In film, Siriboe debuted playing supporting role in the 2008 comedy-drama, The Longshots. He later has appeared in films Prom (2011), Whiplash (2014), and Straight Outta Compton (2015). On television, he guest-starred on Lincoln Heights and CSI: Crime Scene Investigation. From 2014 to 2015, he had a recurring role in the MTV comedy-drama series, Awkward.
In 2016, Siriboe was cast in a series regular role opposite Rutina Wesley and Dawn-Lyen Gardner in the Oprah Winfrey Network drama series Queen Sugar, produced by Ava DuVernay. In 2017, he co-starred in the romantic comedy film Girls Trip, starring Regina Hall, Queen Latifah, Jada Pinkett Smith, and Tiffany Haddish.
5. Abraham Attah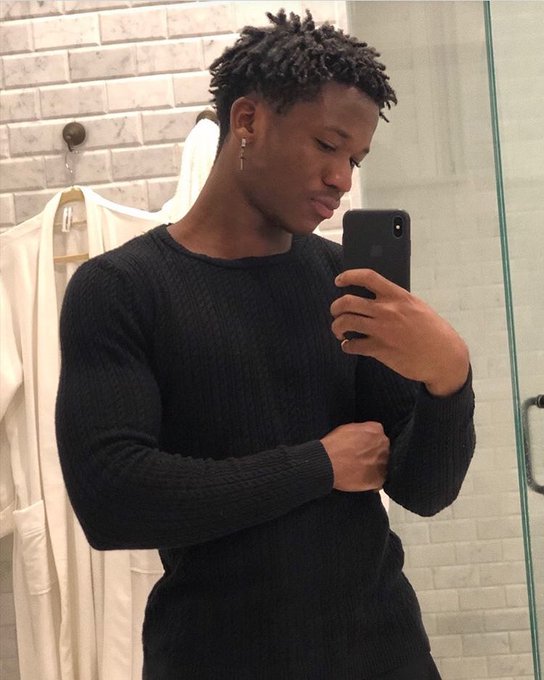 Abraham Nii Attah, born 2 July 2001, is another actor of Ghanaian descent, who currently lives in the United States of America for his career and education.
He was cast in 'Beast of No Nation' in 2015, little did people know the 14 year-old Ashaiman boy was going to cross over to the other world of hollywood.
His leading role of child soldier Agu in Beast No Nation, won him the Marcello Mastroianni Award for Best Young Actor at the 72nd Venice International Film Festival.
In 2017, he appeared in the Marvel film Spider-Man: Homecoming. He has joined the ensemble cast of Shane Carruth's third film, The Modern Ocean.
6. Akosua Busia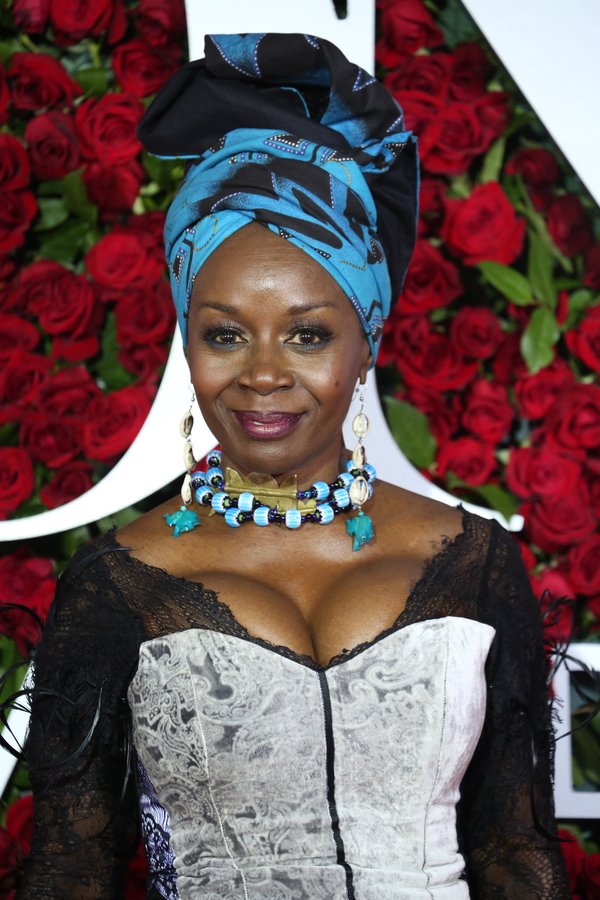 Did you know former Prime Minister of Ghana, Dr. Abrefa Busia has a daughter who blazing a trail in the movie industry?
Well, Akosua Gyamama Busia is a daughter of the former Prime Minister, best known for her role as Nettie Harris in the 1985 film The Color Purple alongside Whoopi Goldberg.
She is actress, film director, author and songwriter who lives in the United Kingdom.
Akosua is a princess of the royal family of Wenchi. Her sister, Abena Busia, is a poet and academic, who was a professor in English at Rutgers University, and since 2017 has been the Ghanaian ambassador to Brazil.
Akosua Busia grew up in Ghana, and began her acting career at the age of 16, attending London's Central School of Speech and Drama on scholarship.
Busia's film roles include a notable performance as Bessie in a 1986 film adaptation of Richard Wright's novel Native Son (with Geraldine Page and Matt Dillon), as Jewel in John Singleton's Rosewood (1997), and as Patience in Antoine Fuqua's Tears of the Sun (2003).
Busia is the author of The Seasons of Beento Blackbird: A Novel. She was one of three co-writers for the screenplay adaptation of Toni Morrison's 1987 novel Beloved for the 1998 film version of the same name directed by Jonathan Demme. In 2008 Busia directed a film about her father: The Prof. A Man Remembered. Life, Vision & Legacy of K.A. Busia.
Busia also co-wrote the song "Moon Blue" with Stevie Wonder for his album A Time 2 Love, released in 2005.
After an 18-year hiatus to raise her daughter, in 2016 Busia returned to acting in the off-Broadway and Broadway production of Danai Gurira's play Eclipsed, alongside Lupita Nyong'o.
For her performance off-Broadway, she received an Obie Award for Distinguished Performance as Rita.
7. Michael Blackson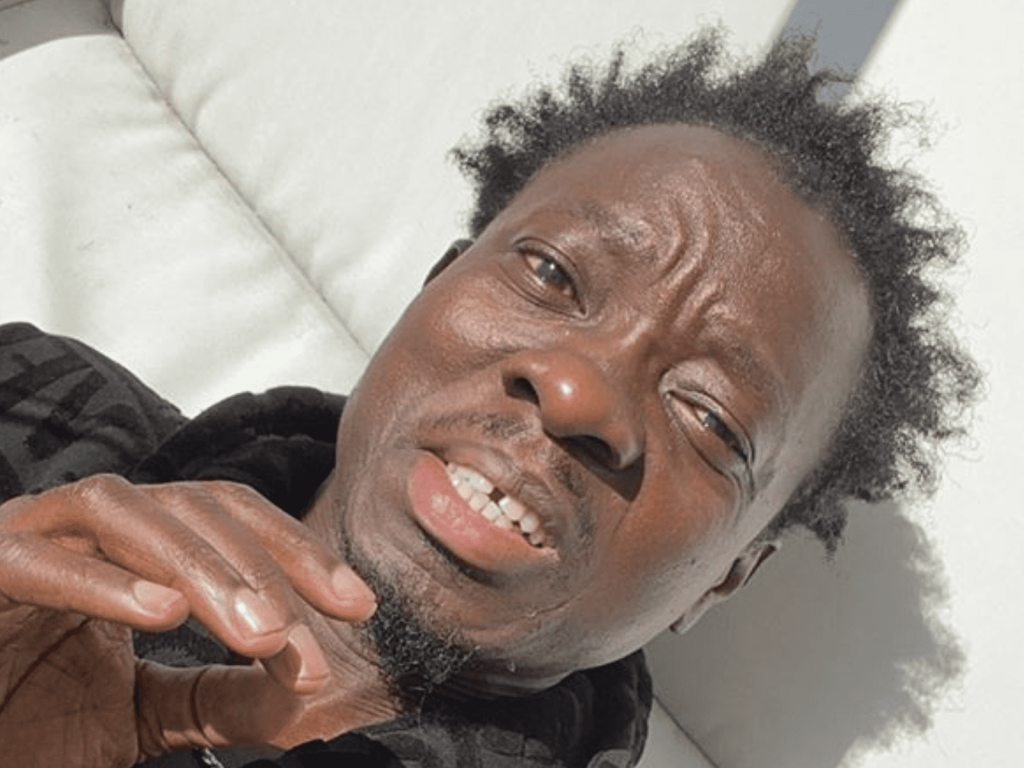 Until he hosted the 5th All Africa Music Awards (AFRIMA) in Ghana in 2018, most Ghanaians knew little about him. But Michael Blackson has made great impact in Hollywood with his acting and comedy career.
Blackson moved up the acting ladder with his most notable onscreen performance as 'Angry African Man' in the 2000 comedy film Next Friday, produced by Ice Cube's film production company Cubevision.
In 2005 he released his top-selling comedy sketch CD entitled Modasucka: Welcome to America.
Also in 2005, he made an appearance on, TV series 30 Rock, P. Diddy's Bad Boys of Comedy on HBO, and starred in a commercial for the Chappelle Show on Comedy Central. In 2007, he was in the movie Repos with Master P (written and produced by Master P).
In 2010, he appeared in B.o.B's "I'll Be In the Sky" music video. In 2011, he recently appeared on BET "The Mo'Nique Show" which his appearance had him trending on Twitter& also going on his third appearance on TBS Series 'Are We There Yet'.
In 2011, Michael recently starred on Starz's Martin Lawrence Presents '1st Amendment' Stand-up which had 3 million views on Youtube and Showtime's Shaquille O'Neal All Star Comedy Jam; plus he is currently headlining Shaq All Star Comedy Jam Tour.
8. Peter Mensah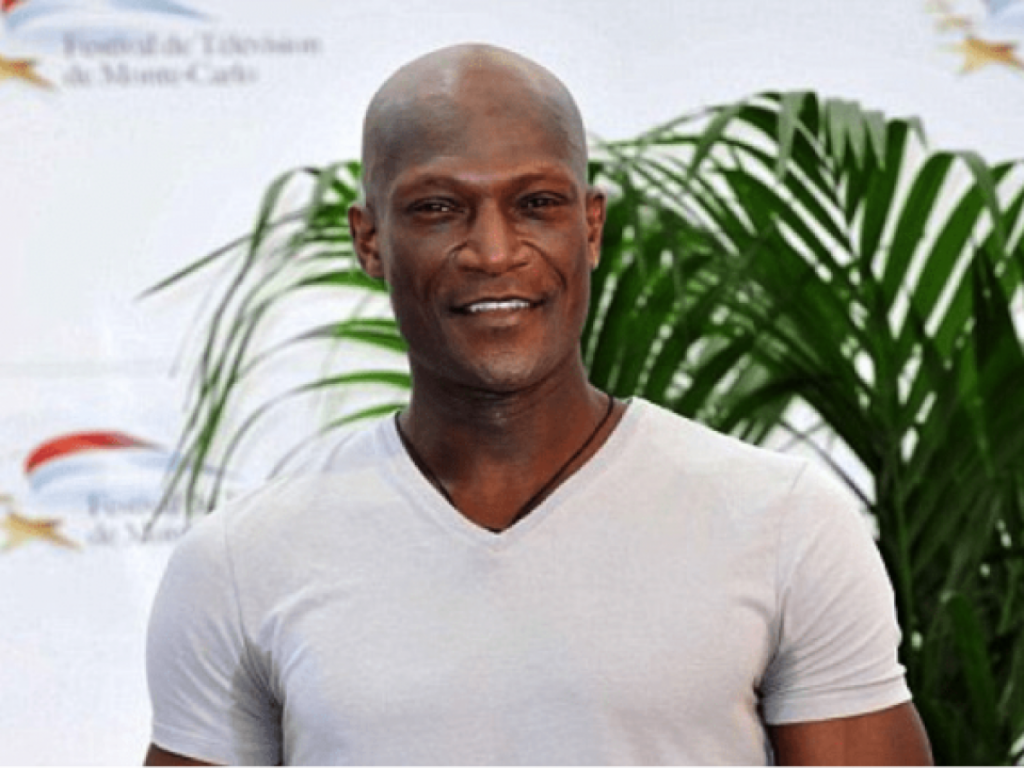 In 2018, Peter Mensah was in Ghana for his father's funeral but kept himself away from the media. Perhaps, because he wanted to focus on the purpose for which he came to Ghana – to mourn his father and not to grant media interviews.
Peter Mensah is a Ghanaian-British actor, best known for his roles in the films Tears of the Sun, Hidalgo, 300, and television series such as Starz's Spartacus: Blood and Sand, Spartacus: Gods of the Arena, and Spartacus: Vengeance.
He was born at Chiraa, Ghana, and comes from an academic family. He was born to parents from the Brong Ahafo Region, and moved to Hertfordshire, England, with his father, Peter Osei Mensah, an engineer, his mother, a writer, and two younger sisters at a young age.
9. Joey Ansah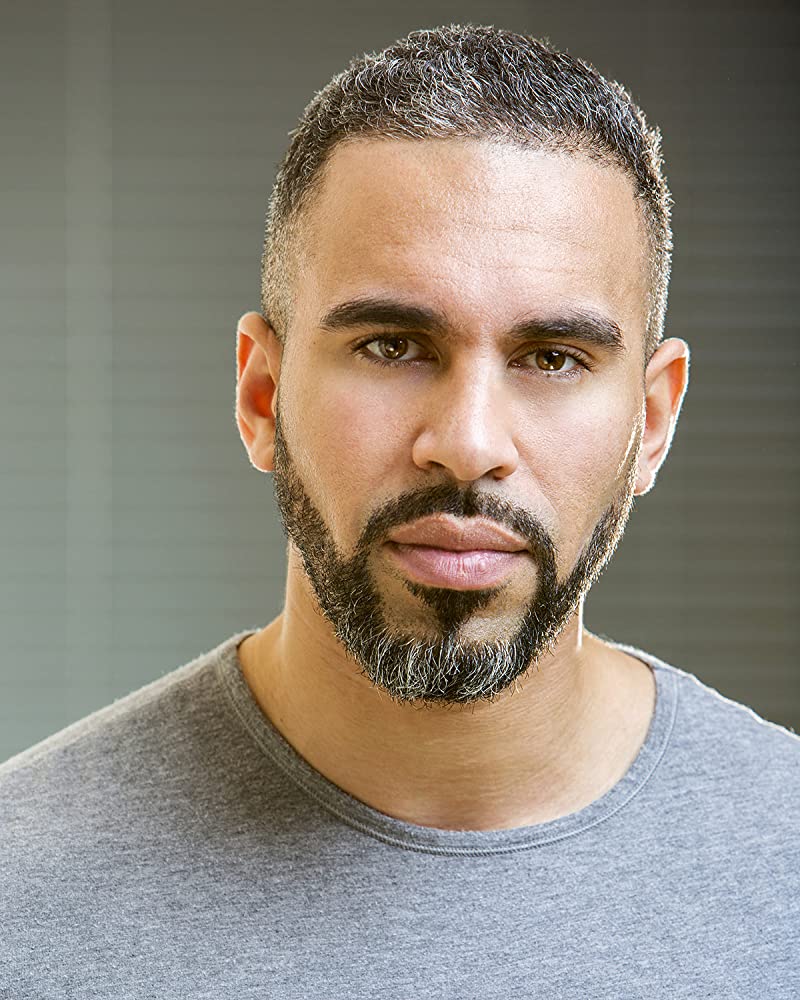 Joey Ansah was born in London, England, of mixed ethnicity, the second son of celebrated Ghanaian fashion designer Kofi Ansah and his Devon-born wife Nicola. His sister is the visual artist Tanoa Sasraku-Ansah, his brother is musician Ryan Ansah, and his uncle is film director Kwaw Ansah.
Ansah lived in London for the first 10 years of his life before emigrating with his family to Ghana. There he studied the martial art of Taekwondo for four years and took up hip-hop dance and motorbike racing.
At 15 he returned to England, settling with his mother and young sister in Plymouth. While studying for his GCSEs and A-levels at Devonport High School for Boys, he began training in the martial art of Ninpo Taijutsu and eventually earned a black belt in the art.
This would include a period of training with Bujinkan Grandmaster Masaaki Hatsumi. Later, while studying for his degree in human biology at Oxford Brookes University, he began training in the Brazilian martial art of Capoeira.
He also worked as a model and extra at this time.
10. Agyemang Freema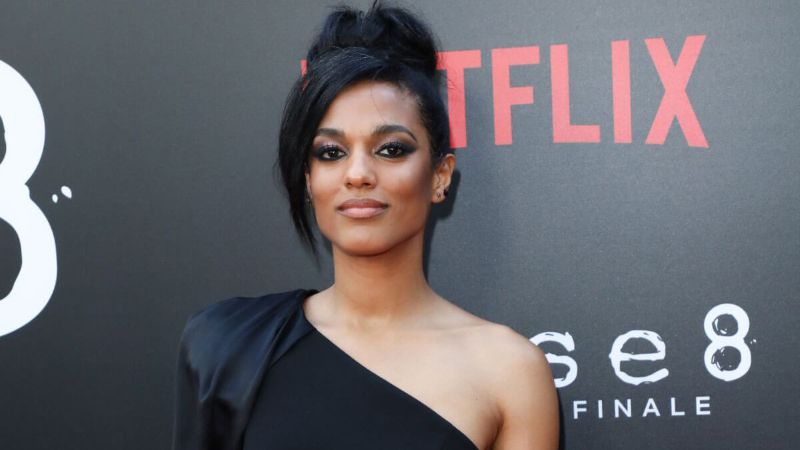 Freema Agyeman is an English actress who is known for playing Martha Jones in the BBC science fiction series Doctor Who and its spin-off series Torchwood, and Amanita Caplan in the Netflix science fiction drama Sense8, she is also of Ghanaian descent.
Following her departure from Doctor Who and a role in the BBC series Little Dorrit, Agyeman held a starring role as Alesha Phillips in the crime procedural drama Law & Order: UK between 2009 and 2012.
In 2013, she made her US television debut on The CW's teen drama The Carrie Diaries as Larissa Loughlin, a style editor at Interview magazine. Other television appearances include Old Jack's Boat, Silent Witness, and Survivors.
Agyeman also appeared as Penny in the 2015 film North v South. In 2018, she became part of the main cast of the NBC medical procedural series New Amsterdam.
11. Hugh Quarshie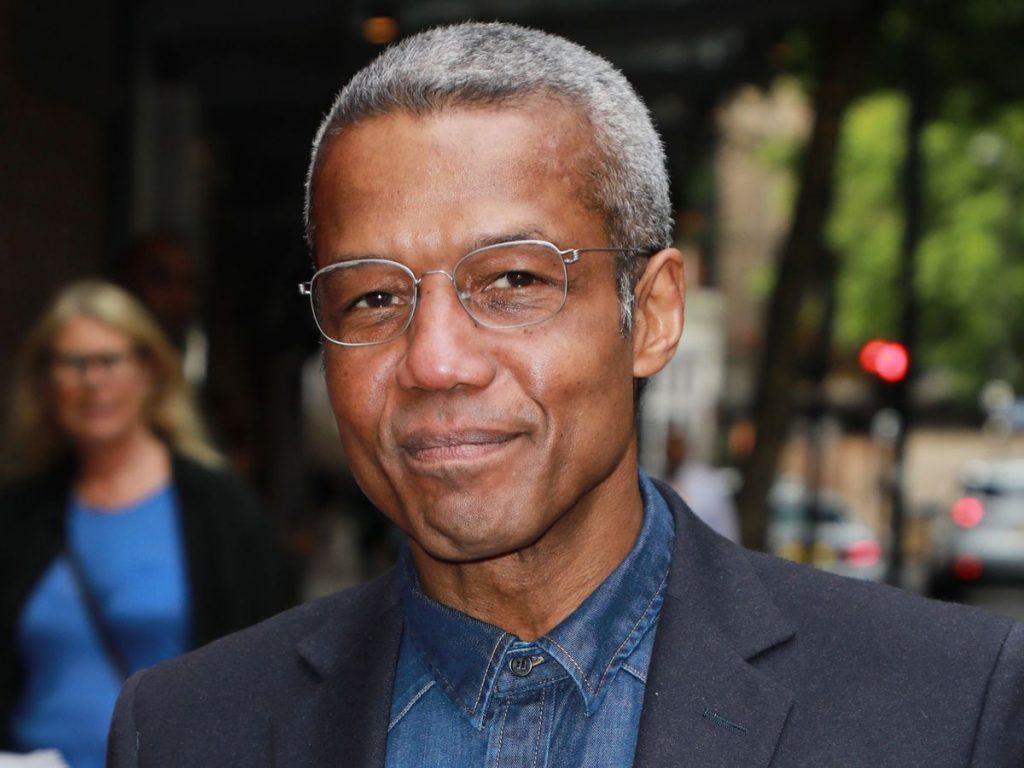 Hugh Anthony Quarshie is a Ghanaian-born British actor. Some of his best-known roles include his appearances in the films Highlander (1986), The Church (1989), Star Wars: Episode I – The Phantom Menace (1999), and the Doctor Who episodes "Daleks in Manhattan" and "Evolution of the Daleks" (2007) as well as his long-running role as Ric Griffin in the BBC medical drama Holby City (2001–present). Quarshie has played the role of Ric for 17 years and is the longest serving cast member in Holby City.
Quarshie had considered becoming a journalist before taking up acting. He is a member of the Royal Shakespeare Company, and has appeared in many stage productions and television programmes, including the serial Behaving Badly with Judi Dench.
He is well known for playing the roles of Sunda Kastagir in Highlander, Captain Panaka in Star Wars: Episode I – The Phantom Menace, and Ric Griffin on the television series Holby City.
He attended the Star Wars fan event "Star Wars Celebration" in 1999. He portrayed Lieutenant Obutu in Wing Commander.
He appeared in the 2007 two-part Doctor Who episode "Daleks in Manhattan"/"Evolution of the Daleks" as Solomon, the leader of the shanty-town Hooverville. He headed the cast of Michele Soavi's The Church (1989) as Father Gus, and played Aaron the Moor in the BBC Television Shakespeare's Titus Andronicus.
12. Sam Sarpong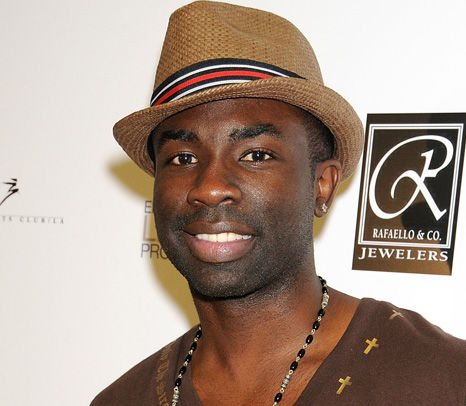 Sam Sarpong is a UK citizen of Ghanaian descent.
He is an actor, producer, rapper and a model. Some of his film works include the Warner Brother comedy with Nick Cannon and Christina Milian "Love Don't Cost a Thing", the Gary Marshall comedy "Keeping Up with the Steins" with Jeremy Pivens and Darryl Hannah, and the Spike Lee drama "Sucker Free City" with Anthony Mackie and Omari Hardwick.
Sam has also guest starred on such shows as "ER", "The District", "Boston Public", "Navy NCIS", and "Home Improvement".
In 2001, Sam received an AFI Independent Film Award for Best Supporting actor for his portrayal as Louis in the movie "Street King" co-starring Jon Seda and Mario Lopez.
In 2005, Sam was named by Detour Magazine as "Young Hollywood's One to Watch". In 2007 Sam co-starred with Tony award winner Wilson Jermaine Heredia in the psychological thriller "Nailed" which was featured and made a buzz in the Cannes Film Festival and the Toronto Film Festival.
He also starred in 'Anchor Baby.'
13. Jaye Davidson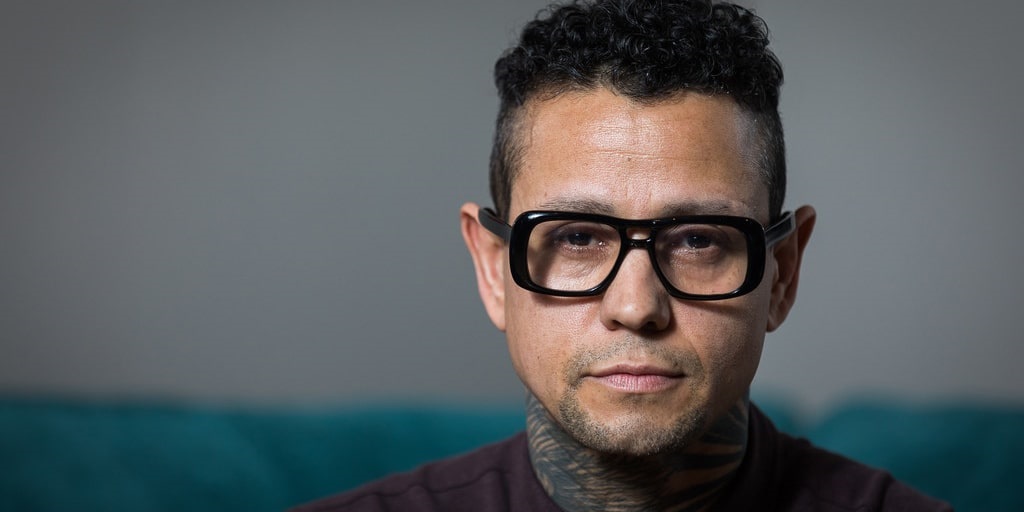 Jaye Davidson is one another Ghanaian Hollywood star who is doing well in the movie industry.
Jaye was born in Riverside, California. His father is a Ghanaian and his mother, English. He became very popular in the movie 'The Crying Shame', a very controversial movie that showcased his indigenous beauty.
14. Ato Essandoh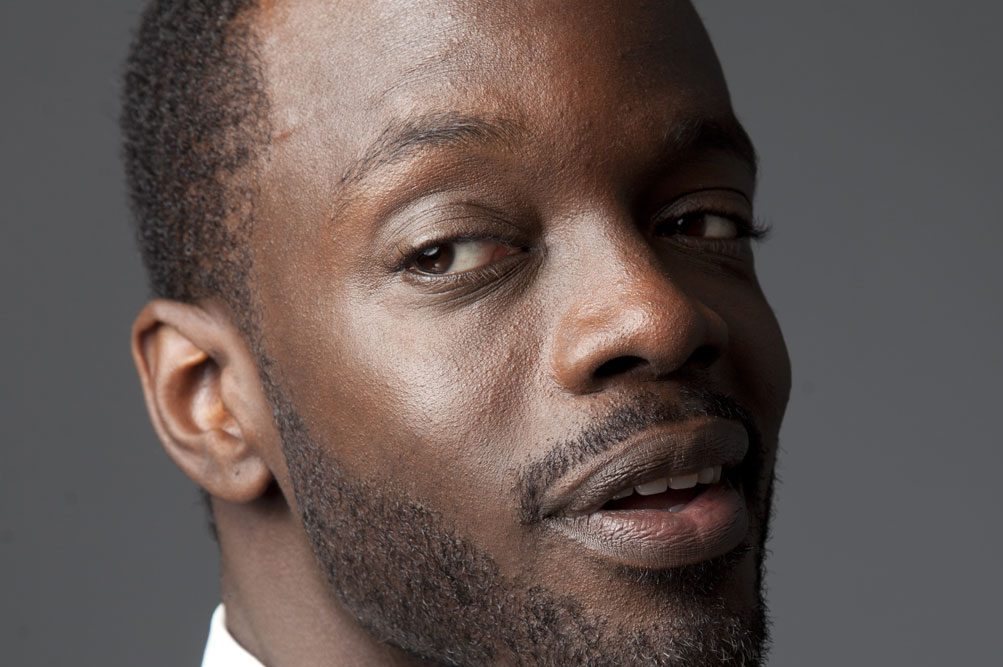 Ato Essilfi Bracato Essandoh is an American television and film actor whose parents are from Ghana. Essandoh, who was born in Schenectady, New York, graduated from New Rochelle High School in 1990.
He received a B.S. in chemical engineering from Cornell University. He is also a playwright, and authored Black Thang which is published in the anthology Plays and Playwrights 2003.
He also studied acting at the Acting Studio in New York City. Essandoh is also the co-founder of The Defiant Ones writing and performance group.
15. Eugene Boateng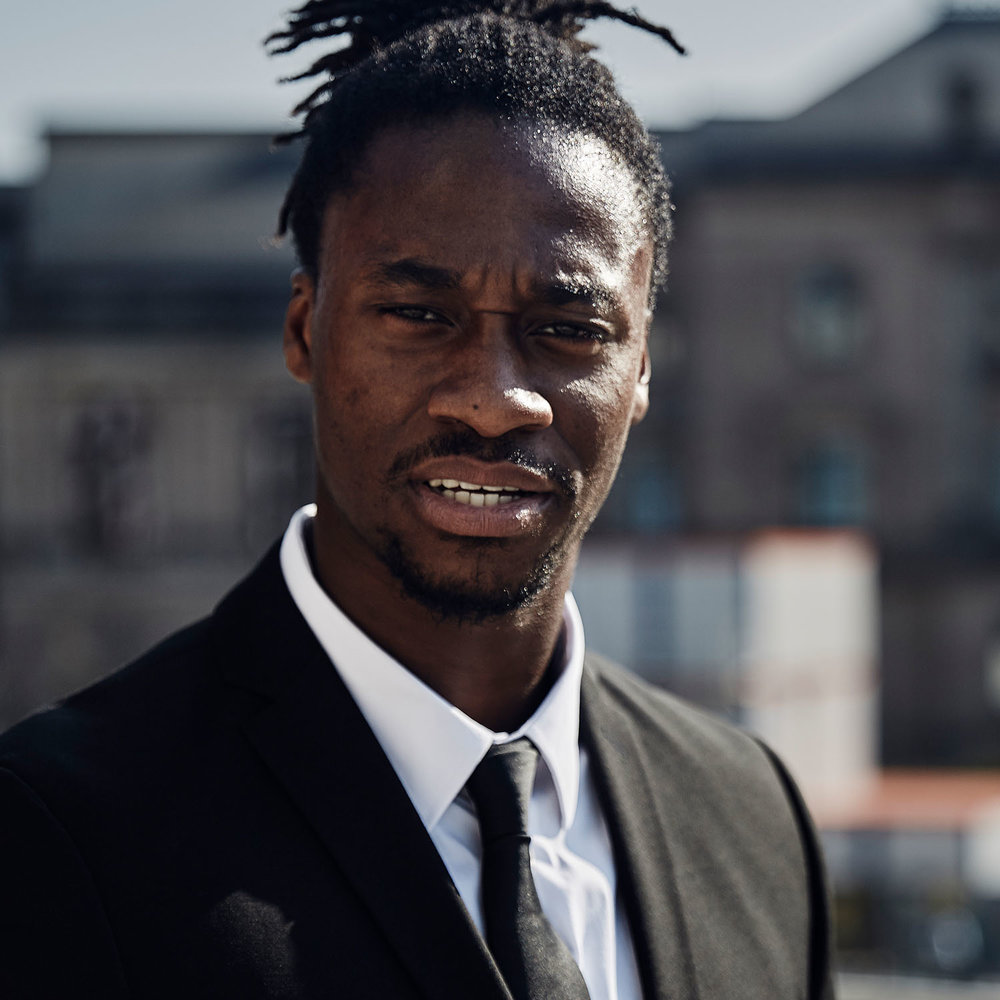 Eugene was born Eugene Kwaku Asante Ata Boateng on March 20, 1985 in Düsseldorf. He is an actor, choreographer, dancer and model of Ghanaian roots. We wrote about his <<HERE>>
Born to Ghanaian parents, Eugene Boateng aka U-Gin grew up with his 7 siblings on Kiefernstrasse in Düsseldorf, which is a place famously known for squatters. His environment had such diversity that he was inspired to dance and at 19 he started training in his parent's attic wining his first competition.
His cinema debut was in a leading role alongside Christian Ulmen in Beck's last summer (2015).
In 2021 he took on the title role in York-Fabian Raabe's feature film Borga , which won him the award for socially relevant film as associate producer and actor at the 42nd Max Ophüls Film Festival. He also received a nomination as Best Newcomer.