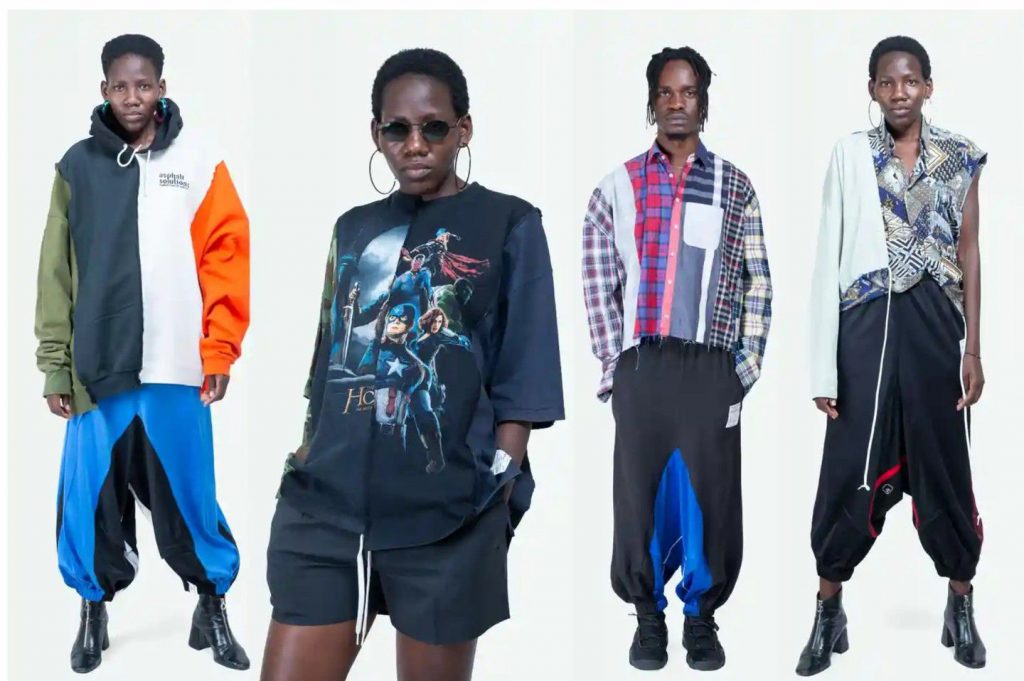 Bobby Kolade is launching a fashion brand, Buzigahill, entirely made up repurposed secondhand clothes sourced in Uganda.
All you need to know about the Buzigahill fashion brand
At Buzigahill, they redesign second hand clothes and distribute them to the North where they were originally discarded before making their way to Africa.
Their first collection, return to sender, consists of 250 pieces each uniquely made from garments that have been cut and stitched back together. Each garment also has a passport label identifying the country of origin. You can get your four-panel – T-shirts from €150 and €503 for extended coats
Kolade has great visions for the textile industry in Uganda and has a 10 year plan that plans to build small specialized factories in Uganda. This will also include hand woven textiles and artisa production as well.
Who is Bobby Kolade and what does he do?
Bobby Kolade is half German but borned in Uganda. He is the founder of Buzigahill fashion brand. Most of his life he spent in the European fashion world before moving back to Uganda in 2018. He is dedicated to reviving the textile industry in Uganda.
According to an inetrview with The Guardian, Kolade reveals that ever since he was a child he was disturbed by the fact that even in Uganda's largest market, he could get imported clothes that only left him depressed.
All this fueled his desire to revive the textile industry in Uganda hence coming up with Buzigahill. He enjoys the workmanship involved in designing the clothes although he has to face a lot before coming up with a piece. This is from jumping to bodabodas and trevelling to warehouses to source for materials.
READ ALSO: Nigerian-German Fashion designer Hazel Eki Osunde creating positive African stories through her brand

Meet Kim Sasha, Nigerian Italy-based Founder and CEO of Preziosa Couture fashion brand
According to Kolade, Africa plays a huge role as a very effective waste disposal system for peoples clothes. Most clothes donated by globally end up at Africa and the local textile industries in Africa suffer most.
Kolade has made relationship with clothe importers who deliver bales directly to the Buzigahill studio where they design and produce the clothes together with his small team of tailors.