"The Change", a new movie featuring the Germany-based Nollywood Director and Actor Prince Ogugua Igwe has been released.
The movie shows that there is nothing impossible through determination.
"The Change", produced and directed by Blerton Saraci is about a lazy, overweight, intoxicated and rejected man who the world and his wife have lost hope on. He however makes a commitment to do all he can, to challenge himself and work hard towards changing his lifestyle to the point of becoming a boxing champion.
"The Change" is indeed an incredible story of a man who goes through real and extreme body transformation.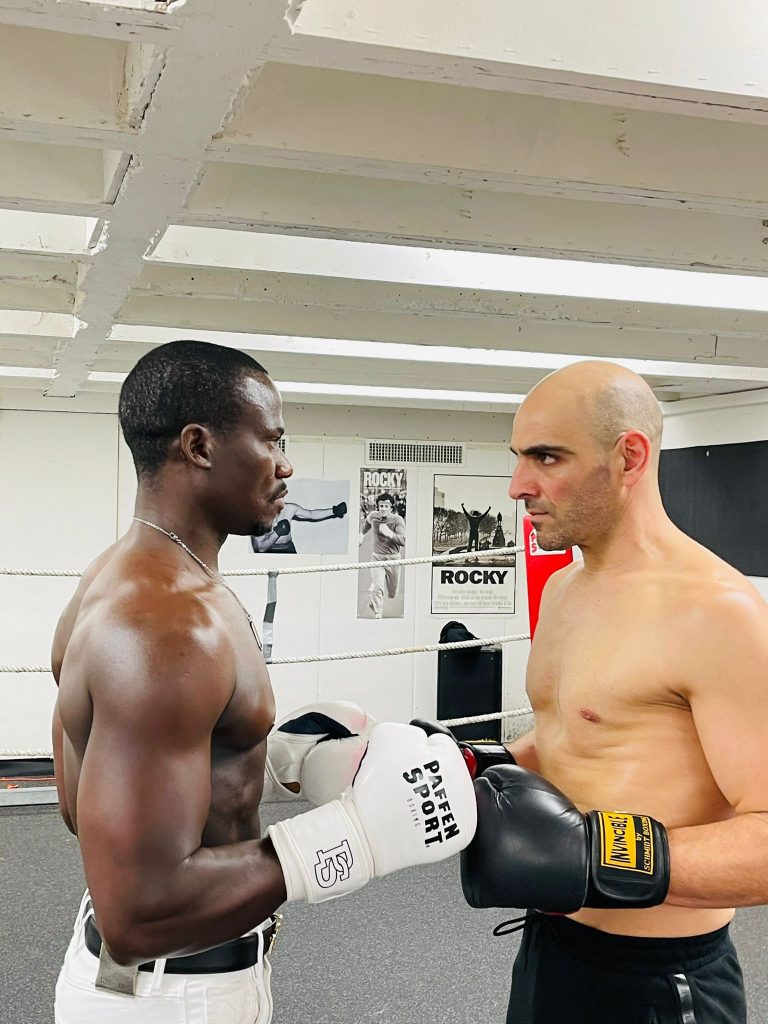 It shows how one can challenge him/herself to achieve what in normal circumstances would seem impossible.
"The Change" tells the story of a Rocky Balboa fan who decides to drastically change his life as he pursues a difficult path that will lead him to stardom. It is an entertaining and inspirational story that keeps the viewer wondering what's going to happen next and whether the protagonist will really achieve his aim.
RELATED ARTICLE: Coronavirus advice from Nollywood star Prince Ogugua Igwe
Watching the movie helps us realise that we have the powers to turn our hearts from loving junk food and laziness into hating them and that we can stop being afraid of discipline and hard work.
"The Change" features Blerton Saraci who plays the role of the lazy man, Nollywood Director and actor Prince Ogugua Igwe who plays the role of the boxer, Veselina Ivanova who plays the role of the wife, Carsten Barz who plays the part of the trainer and Leonard Berisha who is the manager.
"I feel so good to feature in the movie 'The Change' because of the great lessons that come with it," Prince Ogugua Igwe told Afronews Germany. "Being a personal fitness trainer the movie 'The Change' shows much on the work I do for people, giving them hope to be happy and bold by transforming them from normal human to super human!! This is one of the reasons I jumped into the offer when I got it from the producer, a very wonderful man who played the main character on the movie."