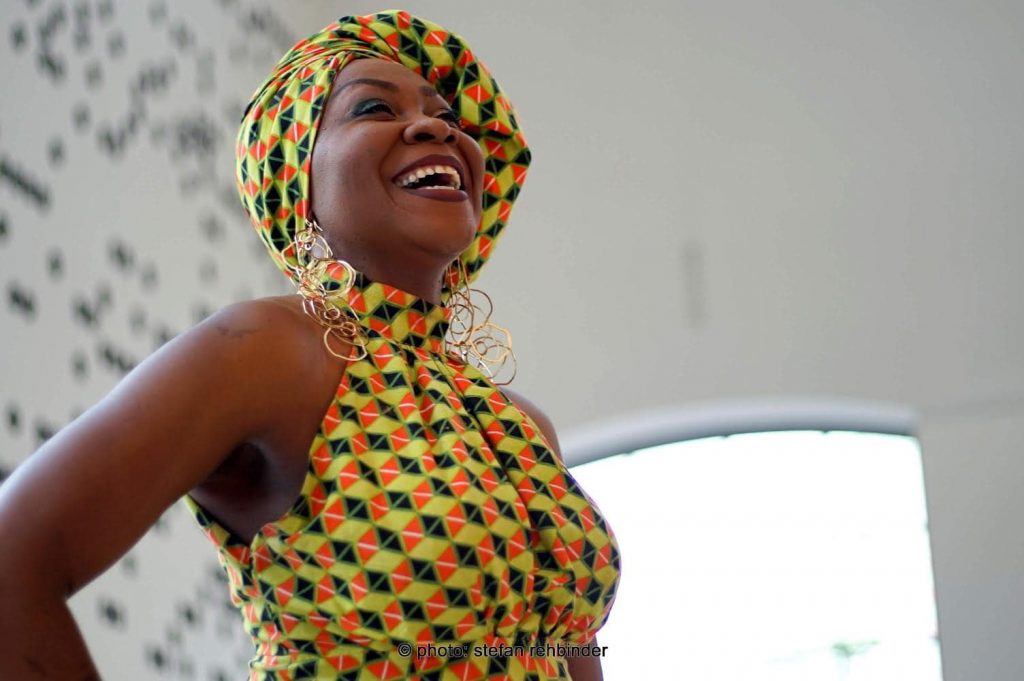 African Community Awards: African Community in Germany Awards 2022.Dr. Vivian Timothy wins Best African Artist in Germany Award at the AFRONEWS – Ortel Mobile African Community in Germany Awards 2022.
Who is Dr. Vivian Timothy?
Dr Vivian Timothy is the Best African Artist in Germany 2022. Dr Timothy is a Nigerian artist based in Germany and an advocate for the rights and agency of the woman and girl-child.
While growing she wanted to be a singer, but she never ventured into it because of the many discouragements in the industry. She never studied art, but she has always been fascinated by art.
Dr Timothy gets inspirations for her painting through fantasising and creating of a vision in her mind in her quiet moments.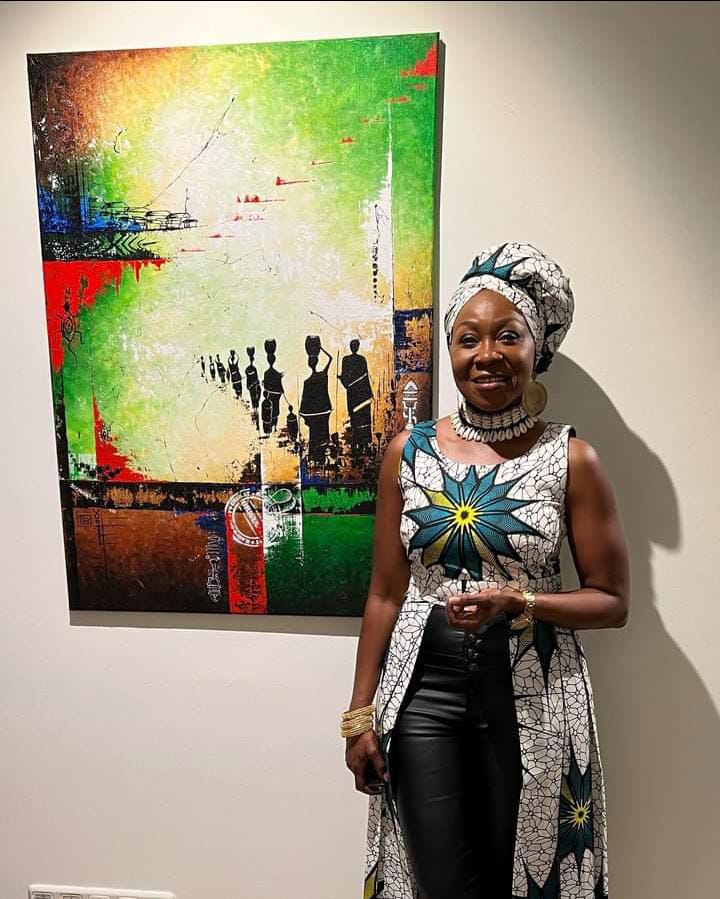 Many of her works are deeply embedded in her African roots in that they focus on women, the beauty of the African cultures, traditions and the socio-economic anomalies in her country of birth – Nigeria and in Africa as a whole.
Dr Timothy's art journey started when her friend visited her with some of her paintings that left her mesmerised. From that moment, she started fantasising and sketching and researching popular artists.
From there she started having ideas and wanted to express herself through paintings. Being a perfectionist, she wanted to present something perfect to her audience and that's how art was unleashed in her.
Dr Timothy has held several educational and sensitisation projects through her artworks and presentations on the Beauty of Cultural heritage, Gender inequality and challenging socio-economic injustice and stereotypes in Africa, Europe, UK, and the USA.
CONTACT DETAILS OF THE WINNER:
Email – viv.artunleashed@gmail.com
Facebook – Vivian Timothy
Facebook page – Artunleashed by Vivian Timothy
Instagram – Vivi.t_artunleashed
Organised by the afronews.de, the newspaper for Africans in Germany, the African Community in Germany Awards celebrate and recognise outstanding achievements of Africans in different fields in Germany. They are a way of appreciating and encouraging Africans who have excelled in different fields and are making a positive contribution to the German society.
The Awards recognise the good work done by African organisations/associations and businesses to promote a positive image of Africa and Africans, facilitate integration of Africans in Germany, promote business opportunities and international cooperation between Germany and African countries.
The African Community in Germany Awards Gala Night 2022
All winners were announced and recognised at the African Community in Germany Awards Gala Night to be held on 22nd October 2022 at 17:00 at Bürgerzentrum Niederhöchstadt, Montgeronplatz 1, 65760 Eschborn.
A special thanks to the Sponsors of African Community in Germany Awards 2022
Ortel Mobile, Germany's leading prepaid sim cards provider for people with a migration background, was the major sponsor of the African Community in Germany Awards 2022.
The Awards were also sponsored by Taptap Send, an easy-to-use smartphone app that lets you send money to family and friends with just a few taps and a debit card, and Ria Money Transfer, a subsidiary of Euronet Worldwide, Inc. (NASDAQ: EEFT), a global leader in the money transfer industry.
Start.Up Lounge Africa, a management consulting firm connecting and promoting businesses in Africa and Europe were also a part of the sponsors to this amazing event.