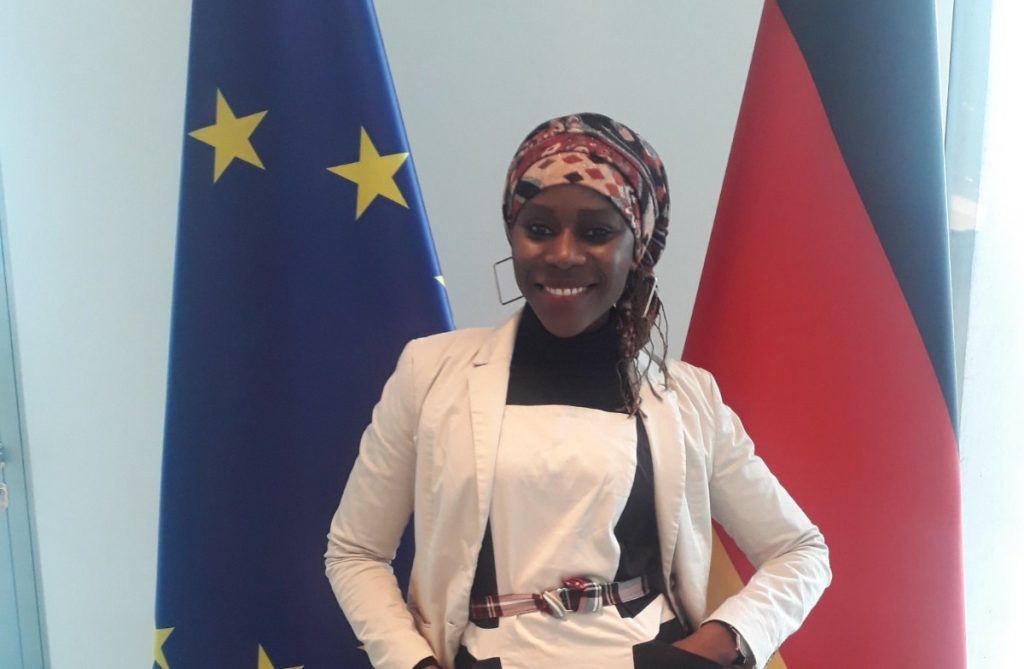 African Community Awards: African Community in Germany Awards 2022. Nyima Jadama wins Best African TV Personality in Germany Award at the AFRONEWS – Ortel Mobile African Community in Germany Awards 2022.
Who is Nyima Jadama?
Nyima Jadama is the Best African TV Personality in Germany 2022. She is a social activist, public speaker and journalist from The Gambia, West Africa, now based in Berlin, Germany.
​​Nyima is a relentless, determined and passionate media and journalism personality. She has dedicated her life to helping and informing the society especially the vulnerable (refugees and migrants).
Nyima is the founder and producer of the Nyima's Bantaba Talk Show on
A bilingual German-English TV Talk Show that aims to connect migrants, refugees, women and cultures from diaspora communities across the globe.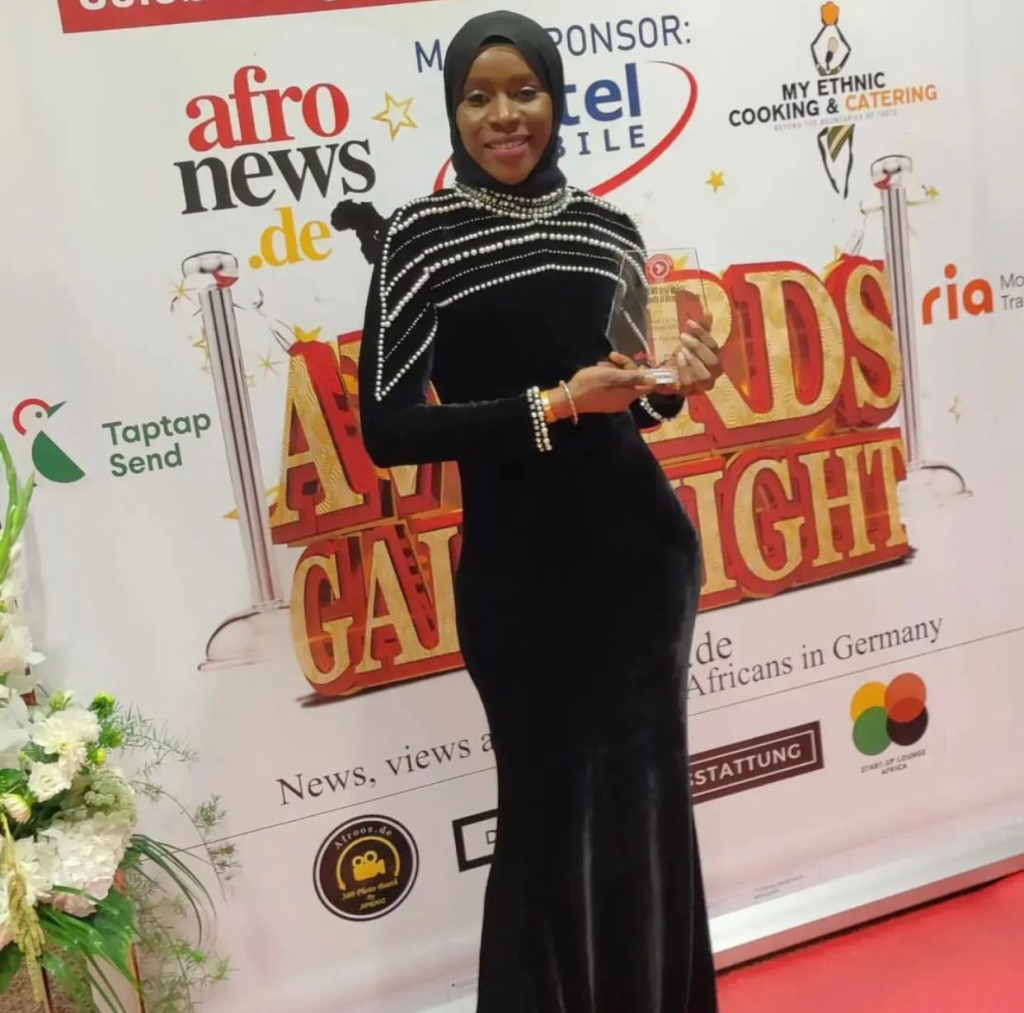 She is also the founder of the Bantaba Academy, a Media Competence Project for Migrants and Refugees. The project aims to provide further training and workshops on media and journalism topics, connect migrants and refugees with German media houses for internships, part-time educational training and scholarships.
Nyima's Kids Bantaba Project is a summer school programme for black kids and young people. It addresses issues related to racism and discrimination, organises cultural exchanges and excursions, promotes creative art and music, etc.
From 2017 to 2018 Nyima worked in the multilingual radio talk show "Our Voice" for the non-commercial station Radio Dreyeckland in Freiburg (South Germany), where she produced weekly radio reports about the lives of refugees in the Freiburg region and its surroundings in BadenWürttemberg.
There she also operated as a media trainer for refugees with or without experience in journalism to produce their own radio content for the "Our Voice" project.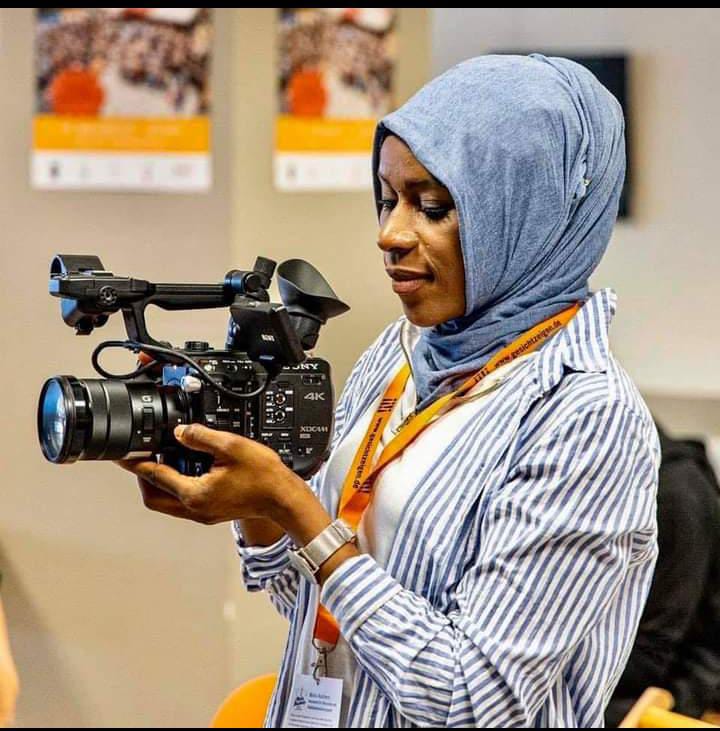 Nyima works part time at the Verband für Interkulturelle Arbeit (VAI) as Project Coordinator with Partnerschaft für Demokratie Leben (Friedrichshain – Kruezberg). She is an expert/advisor for r0g-agency at the Migrant Media Network Project (Gambia), a project tackling irregular migration through social media and community awareness.
Nyima has been recently selected as Board Member of the Community Media Forum Europe (CMFE).
''Being awarded the Best African TV Personality in Germany 2022 is a great step forward in my media career. I am grateful for all the support rendered towards my journey from family and friends especially my late uncle Mr Almamo Dampha to whom I dedicate this Award. He believed so much in my media career and supported me to become the person I am today. Rest in eternal peace uncle."
CONTACT DETAILS OF THE WINNER:
Nyima Jadama
Facebook: Nyima Jadama
Twitter: Nyima Jadama
Instagram: nyima jadama
YouTube: nyima jadama

Organised by the AFRONEWS, the newspaper for Africans in Germany, the African Community in Germany Awards celebrate and recognise outstanding achievements of Africans in different fields in Germany. They are a way of appreciating and encouraging Africans who have excelled in different fields and are making a positive contribution to the German society.
The Awards recognise the good work done by African organisations/associations and businesses to promote a positive image of Africa and Africans, facilitate integration of Africans in Germany, promote business opportunities and international cooperation between Germany and African countries.
The African Community in Germany Awards Gala Night 2022
All winners were announced and recognised at the African Community in Germany Awards Gala Night to be held on 22nd October 2022 at 17:00 at Bürgerzentrum Niederhöchstadt, Montgeronplatz 1, 65760 Eschborn.
A special thanks to the Sponsors of African Community in Germany Awards 2022
Ortel Mobile, Germany's leading prepaid sim cards provider for people with a migration background, was the major sponsor of the African Community in Germany Awards 2022.
The Awards were also sponsored by Taptap Send, an easy-to-use smartphone app that lets you send money to family and friends with just a few taps and a debit card, and Ria Money Transfer, a subsidiary of Euronet Worldwide, Inc. (NASDAQ: EEFT), a global leader in the money transfer industry.
Start.Up Lounge Africa, a management consulting firm connecting and promoting businesses in Africa and Europe were also a part of the sponsors to this amazing event.