The big day is drawing closer. All roads are leading to Frankfurt where on 23rd October 2021 the winners of AFRONEWS – Ortel African Community in Germany Awards 2021 will be announced.
The AFRONEWS – Ortel African Community in Germany Awards celebrate and recognise outstanding achievements of Africans in different fields in Germany.
The awards are organised by Afronews.de, the newspaper for Africans in Germany in partnership with Ortel Mobile, Germany's leading prepaid sim cards provider for people with a migration background.
The Awards Gala Night will be held at Freigut Bootshaus GmbH, Freigut-Frankfurt, Eiserner Steg (Sachsenhäuser Mainufer), 60594 Frankfurt am Main, on 23rd October 2021 from 18:00 to 23:00.
After the Awards Committee announced the official nominees, public voting kicked-off on 22nd September 2021, from 17:00 and ended on 14th October 2021 at 17:00. More than 24,000 people voted for this year's nominees.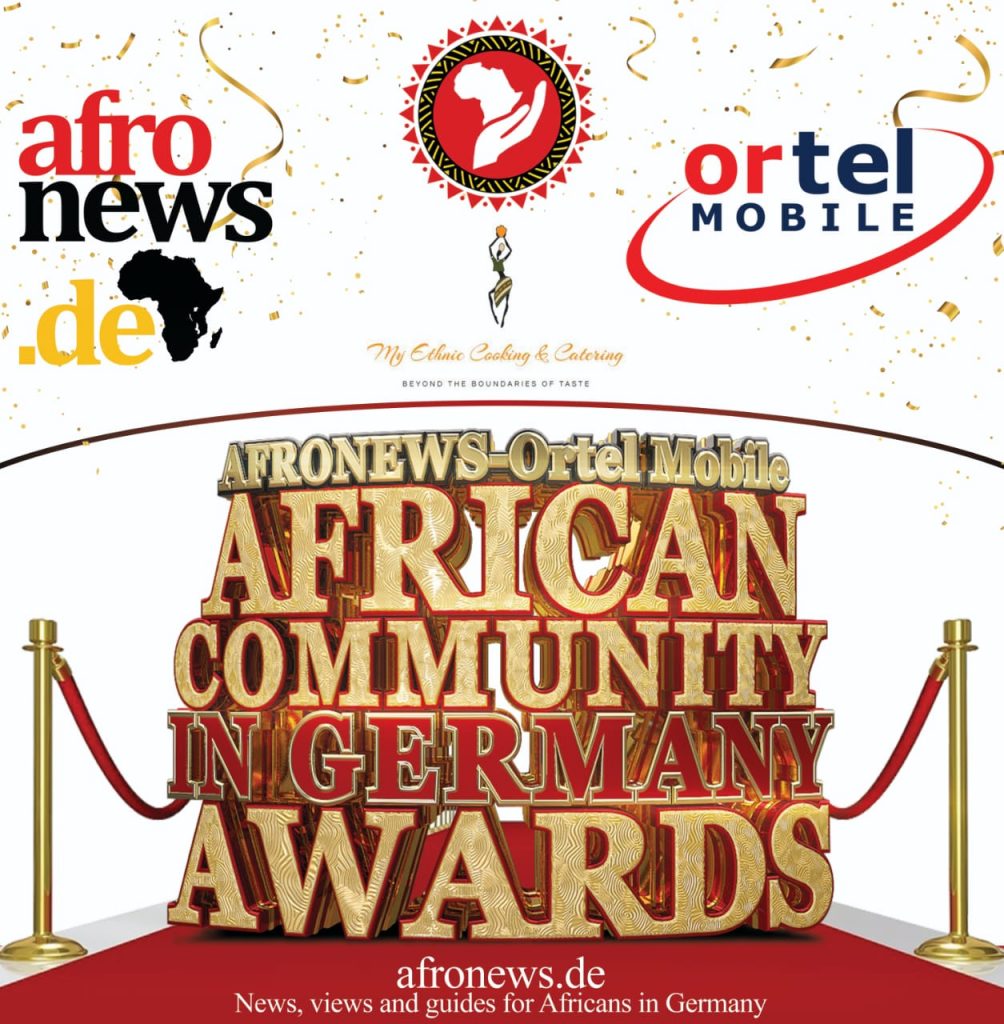 The winner of each category will receive the Award Plaque at the Gala Night in Frankfurt. In addition to the Award Plaque, the winner of the Best African Association in Germany category will receive a cash prize of 2000 euros from Ortel Mobile to support the activities of the association.
The Awards Gala Night will be attended by nominees and special invited guests. Unfortunately, it will not be possible to attend the event without invitation because of the strict Covid-19 protocols to be observed.
At the entrance guests will be required to show:
Personal ID
Vaccination pass or 24hr Corona negative test
Dress code: Elegant. Food and welcome drinks are free.
The MC at the Awards Gala Night will be Philly Yambo Makora, a talented Corporate Communication Expert living in Frankfurt.
The organisation of the Awards Gala Night has been majestically handled by Gillian Lwangu Piroth, the Founder and CEO of My Ethic Cooking & Catering (MEC), which is the first African cookery school in Germany registered in Eschborn.
Entertainment will be coordinated by DJ Buuchezo, a professional DJ based in Frankfurt. Guests will have a chance of being entertained by some of the musicians and DJs nominated for this year's awards.
MLB, a Gambian Afropop Reggae Dance-hall musician will be a guest artiste at the Awards Gala Night.