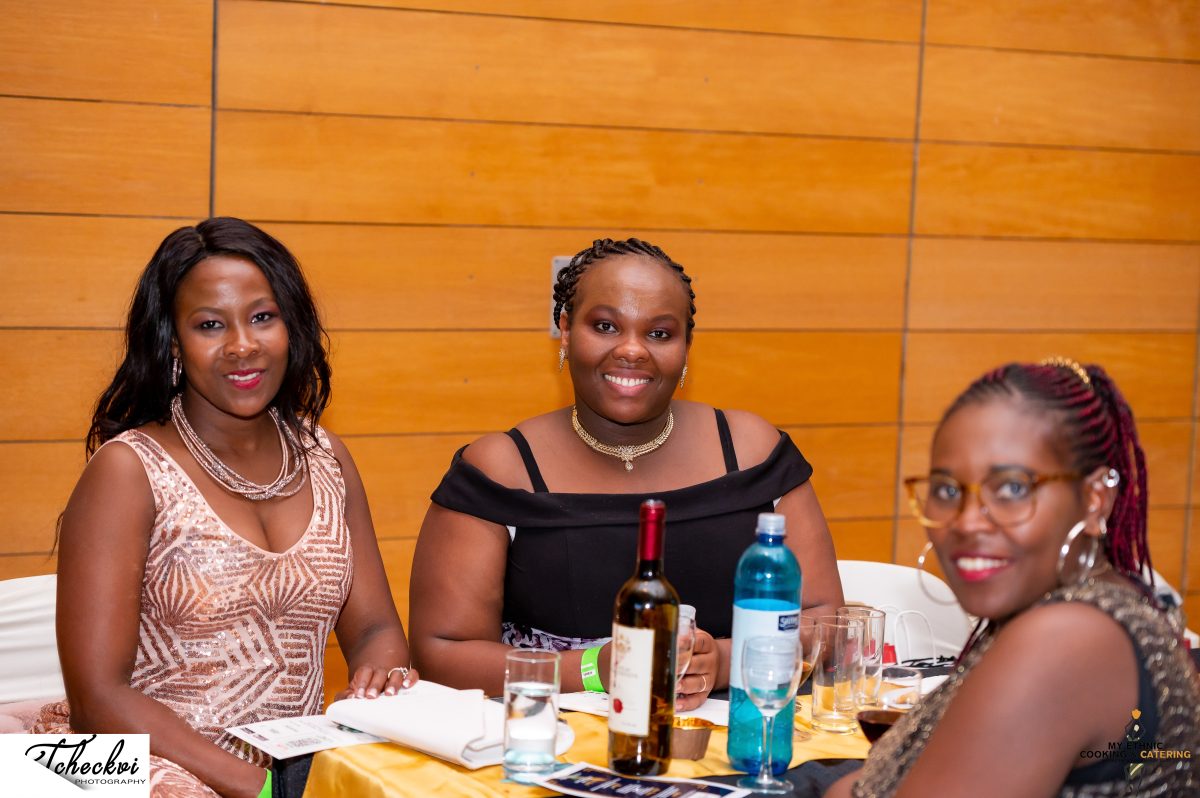 African Community Awards. AFRONEWS AWARDS 2023. The official nominees for the AFRONEWS Awards (2023) have now been announced. Nominations opened on 20th February 2023 and ended on 31st of May 2023.
We are grateful to all the people who submitted their nominations. The Awards Committee has reviewed the submitted applications and selected the finalists for each award category based upon the information submitted, the information received from the nominees and each candidate's track record.
What are the AFRONEWS Awards?
The Afronews Awards celebrate and recognise the outstanding achievements of Africans in different fields in Germany. They are a way of appreciating and encouraging Africans who have excelled in different fields and are making a positive contribution to the German society.
The Awards also recognise the good work done by African organisations/associations and businesses to promote a positive image of Africa and Africans, facilitate integration of Africans in Germany, promote business opportunities and international cooperation between Germany and African countries, and above all, make Germany and the world a better place for all of us.
The Afronews Awards Gala Night 2023 is organised by Afronews, the newspaper for Africans in Germany in collaboration with GMB Promotions, founded and headed by Christopher Mendy alias Chris Black, the winner of the Best African Events Organiser 2022 Award at the last edition of Afronews Awards.
The Official Nominees for the AFRONEWS Awards 2023:
INFORMATION TECHNOLOGY
Best African Male Geo-spatial Analyst/Scientist in Germany 2023:
Dr. Wilfried Adoni – Professor and Research Scientist in Computer Science and Applied Mathematics
Best African Female Software Engineer in Germany 2023:
Joy Wendo
Best African Male App Developer in Germany 2023
Yannick Jiongo
CHARITY
Best African Association in Germany 2023
Kenyan Women in Germany (K.W.I.G)
Community Development Fund
Pillars e.V
RAISE – The Gambian helping Hands
African Mums in Deutschland e.V
The African German Association (AGA)
ACTIVISM
Best African Activist in Germany 2023
Solace Sitsofe Gawu (Sol Yaa)
Joanna Peprah
BUSINESS
Best African Business/Entrepreneur in Germany 2023
Donata Akinyi Burmester
Carol Waithira Mühlenbrock
Rapha Natalie
Tendai Mangowa
Best Career Network Founder in Germany 2023
Caroline Mwangi – AG Careers Hub
ENTERTAINMENT
Best African DJ in Germany 2023
Dj Ajazz
Dj Aisher
Dj Freegah
Dj Abinho
Best African Events Organiser in Germany 2023
PROUD Event – Black-Owned Pop-Up Market
Rafikiz Am Main
EBONY-EVENT
Best African Festival in Germany 2023
Afrika Karibik/Africa-Caribbean Festival Starnberg
Afrika Festival Tubingen
MUSIC
Best African Gospel Musician/Band in Germany 2023
Agnes MJD
Queen Judith
Cyrus Richie
Best African Musician/Band in Germany 2023
Tony Slay
Anthony Sky
Ewalefoh Godfrey Esezobor
Petronila Franz
Gabriel Uaangue
ME-RAZOR
HIHEME
Marcelino Enoma Atewe
Jesty B
DAVE GQ88
Joy Wendo
Best African Music Video in Germany 2023
Anthony Sky
D Ukingo
Ewalefoh Godfrey Esezobor
Agnes Mjd
Gabriel Uaangue
ME-RAZOR
Queen Judith
DAVE GQ88
Joy Wendo
CULINARY
Best African Restaurant in Germany 2023
Nairobi – Restaurant & Grill
24 Diner African Restaurant
Tembo African Restaurant and Bar
Hotel Restaurant Haus Mühlenbrock
Afropot Berlin
La Villageoise
Best African Caterer in Germany 2023
Nana Eve
Jambo African Dishes
Best African Chef in Germany 2023
Anesu Mitchel Mutamaenda
Gillian Lwangu Piroth
EDUCATION
Best African Teacher/Coach in Germany 2023
Maureen Burgstahler
Evelyne Waithira Mueller
Mohamed El Boujaddaini
Shadrack Oduor Oloo 'Burgermeister'
Best African Scholar in Germany 2023
Dr Rahab Njeri
FILM & MEDIA
Best African Film Director in Germany 2023
Momoh Okoro Alnajim
Slay Pixels
Prince Ogugua Igwe
Best African Script Writer in Germany 2023
BEAUTY, WELLNESS & FASHION
Best African Beauty, Barber & Hair Salon in Germany 2023
Joyce Wairimu Avoka
Maryann Liebrenz
Best African Fashion Designer in Germany 2023
Agnes Mwikali Vorreiter
Assick Ebai Nyenty
VISUAL ARTS
Best African Videographer in Germany 2023
Tony Slay
Best African Comedian in Germany 2023
Naj Momoh
Best African Movie Director in Germany 2023
Momoh Okoro Alnajim
Prince Ogugua Igwe
CONTENT CREATION
Best African Social Media Personality in Germany 2023
Agnes Mwikali Vorreiter
LIFETIME ACHIEVEMENT AWARD
Dr. Yvonne Uwamahoro
How to vote for your nominee
Public voting online for the official Award nominees will be open on 7th August 2023 at afronews.de.
Award categories with only 1 qualified nominee are not subjected to public voting. The winners will be decided by the Awards Committee.
How to sponsor the AFRONEWS Awards 2023 Gala Night
The Afronews Awards 2023 Gala Night is a high-level event that offers companies a variety of channels to increase their visibility amongst members of the African Community in Germany. To sponsor the event, please contact;
Stephen Ogongo,
Editor of Afronews Germany,
Tel/WhatsApp: +393333010654.
Email: editor@afronews.de
Or
Chris Black,
GMB Promotions
Email: gmbpromotions@musician.org
Tel/WhatsApp: +49 163 1254715
Sponsors of AFRONEWS Awards 2023
Ortel Mobile, Germany's leading prepaid sim cards provider for people with a migration background, is the major sponsor of the AFRONEWS AWARDS 2023.
The Awards are also sponsored by Taptap Send, an easy-to-use smartphone app that lets you send money to family and friends with just a few taps and a debit card.
The AFRONEWS Awards Gala Night 2023
The event will be held in Waiblingen, Stuttgart on 21st October 2023. The venue chosen for the Afronews Awards Gala Night 2023 is: Bürgerzentrum Waiblingen, Bürgerzentrum, An d. Talaue 4, 71334 Waiblingen, Stuttgart. The date is: 21st October 2023, from 17:30. Save the date!!
Booking to attend the AFRONEWS Awards Gala Night 2023
You are all encouraged to attend the Afronews Awards Gala Night to join us in celebrating achievers from our community.
Reservations are made on a first-come first-served basis. For further info on Reservations to attend the Awards Gala Night, please contact:
GMB Promotions
Email : gmbpromotions@musician.org
Tel/WhatsApp: +49 163 1254715
It's now your turn to vote for the people and associations/organisations you are convinced should receive AFRONEWS African Community in Germany Awards (2023).