US democrats in congress proposed legislation to reform the police following protest over the Black Lives Matter campaign and death of George Floyd at the hand of white officer Derek Chauvin, but they did so in Ghana's traditional Kente cloth. The speaker of the House of Representatives, Nancy Pelosi, and other Democratic lawmakers were draped in Kente scarves. Many asked the question as to why they had decided to wear such?
According to NBC news reporter Leigh Ann Caldwell, the Kente scarves were given out to the congressmen and women by Congressional Black Caucus. This congressional group meets to pursue legislative goals around greater equality for black people. The Kente scarves held significance in that they portrayed African Heritage and origins. Invoking respect of the past. "The significance of the kente cloth is our African heritage and for those of you without that heritage who are acting in solidarity," Karen Bass, chairwoman of the Congressional Black Caucus, told reporters on Monday.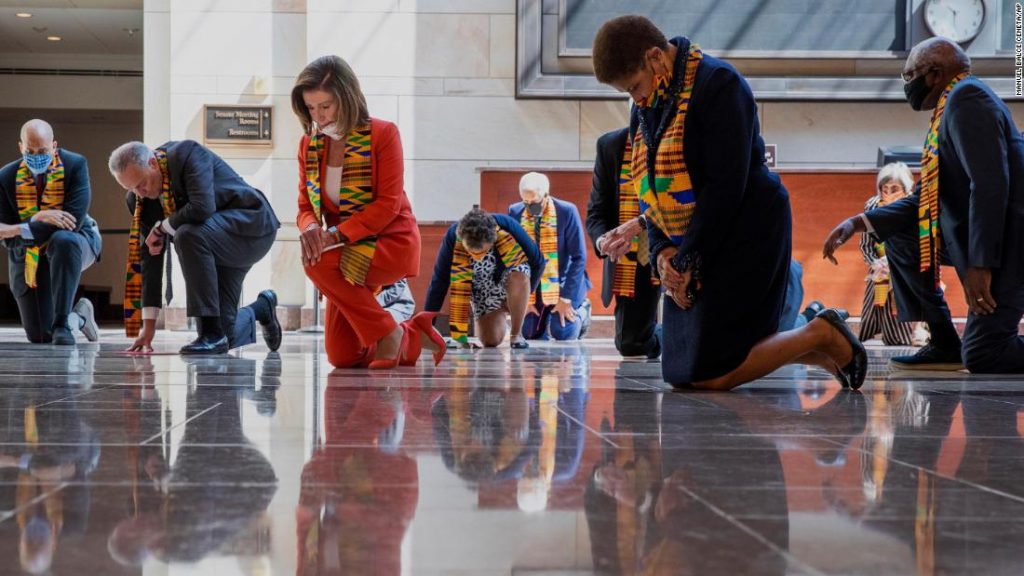 Members of the congressional Black Caucus have worn Kente during other occasions including events to mark the 400th anniversary of the arrival of enslaved Africans to America and President Donald Trump state of the union address in 2018. Over the years, Kente has been used in the US to reflect a pride in African heritage, including at graduation ceremonies for students in historically black fraternities or sororities.
Many people did not react to the gesture as a show of African pride and understanding of the heritage but rather as a distraction from the real issues facing black people. The proposed reforms were a want for sweeping legislation to reform the police in America to make it easier to prosecute officers for misconduct, ban chokeholds and address racism but republicans might not be up for it, if the past is anything of a demonstration, because they control the US senate.