A jury has found white former police officer, Derek Chauvin (45) , guilty on all three charges in the murder of black american man George Floyd last year.
His murder sparked world-wide rage and motivated the #BLM movement and thousands of protests.
Chauvin was found guilty on Tuesday in a Minneapolis courthouse. His charges were; second-degree unintentional murder, third-degree murder and second-degree manslaughter. The charges carry a possible sentence of up to 40 years in prison.
The jury had deliberated for 10 hours over the time period f two days before they arrived at the decision that would see justice for George Floyd and is family. It was read out later in the day as thousands of National Guard troops and police officers stood by.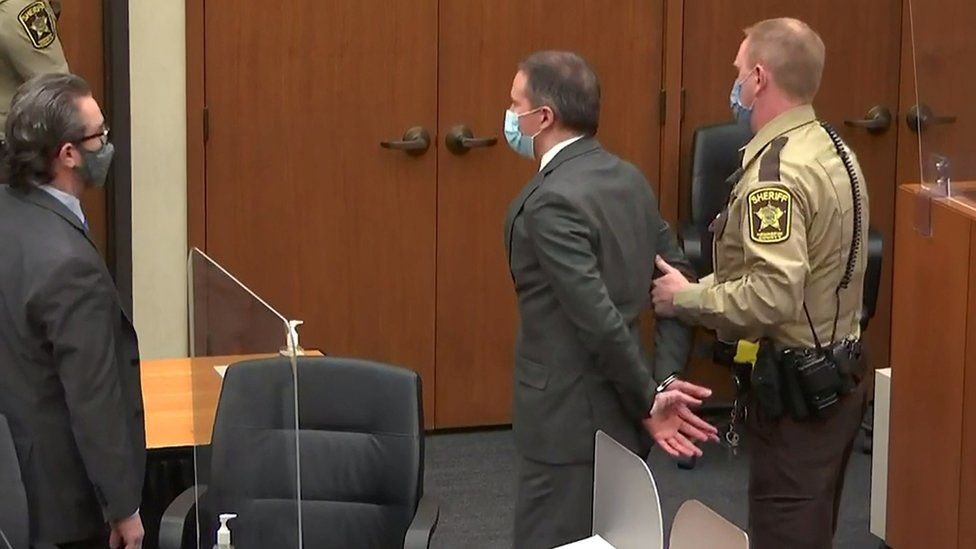 This makes history as police officers in the US have rarely been convicted of murder. Chauvin was caught on camera with his knee on Floyd (46) for a period of 9 and a half minutes last year in May.
READ RELATED: George Floyd, African American Man, dies in police custody after facing brutality

George Floyd: Afro German football star Jerome Boateng calls on white people to support protests

George Floyd: German footballers call for racial justice in US during matches
Chauvin had his bail revoked and was led out of the courtroom in handcuffs soon after the verdict.
What was Floyd's family Reaction?
The family posted a vidoe on social media of them celebrating the decision made by the jury. It was justice finally for George Floyd.
People had gathered to wait for the news of the verdict outside the court as well as at the intersection where Floyd was murdered — now named George Floyd Square. The crowds erupted in cheers and chants of "George Floyd" and "all three counts" after the conviction was announced.
"Justice for Black America is justice for all of America," the Floyd family's attorney Benjamin Crump said in a statement.
Crump also shared a video of Floyd's family receiving a call from US President Joe Biden. The president told the family that "nothing is going to make it all better, but at least there is some justice."
Judge Peter Cahill said Derek Chauvin was placed in the custody of the Hennepin County Sheriff. Sentencing will take place at a later date.
Three other officers who have been charged with aiding and abetting in Floyd's murder will go on trial in August.
Biden's reaction:
US president Joe Biden held a press conference to speak on the verdict saying it was a step forward towards justice in America but it was also not enough.
Many agree that the real change would be reforms to the justice system that prevent such occurrences from happening again.
Lewis Hamilton says a word
Formula one racer Lewis Hamilton in regard to Derek Chauvin's charges said, "…But this is just one step on the path towards a more equal society. Since George's death, so many other Black people have died at the hands of the police and we must ensure the momentum of today continues. The fight isn't over, and there is more to be done, but we can consider today a glimmer of hope."
Hamilton also said that efforts to promote justice are not in vain. Black voices have been heard and action is happening. 'When we stand together, we can make a difference.'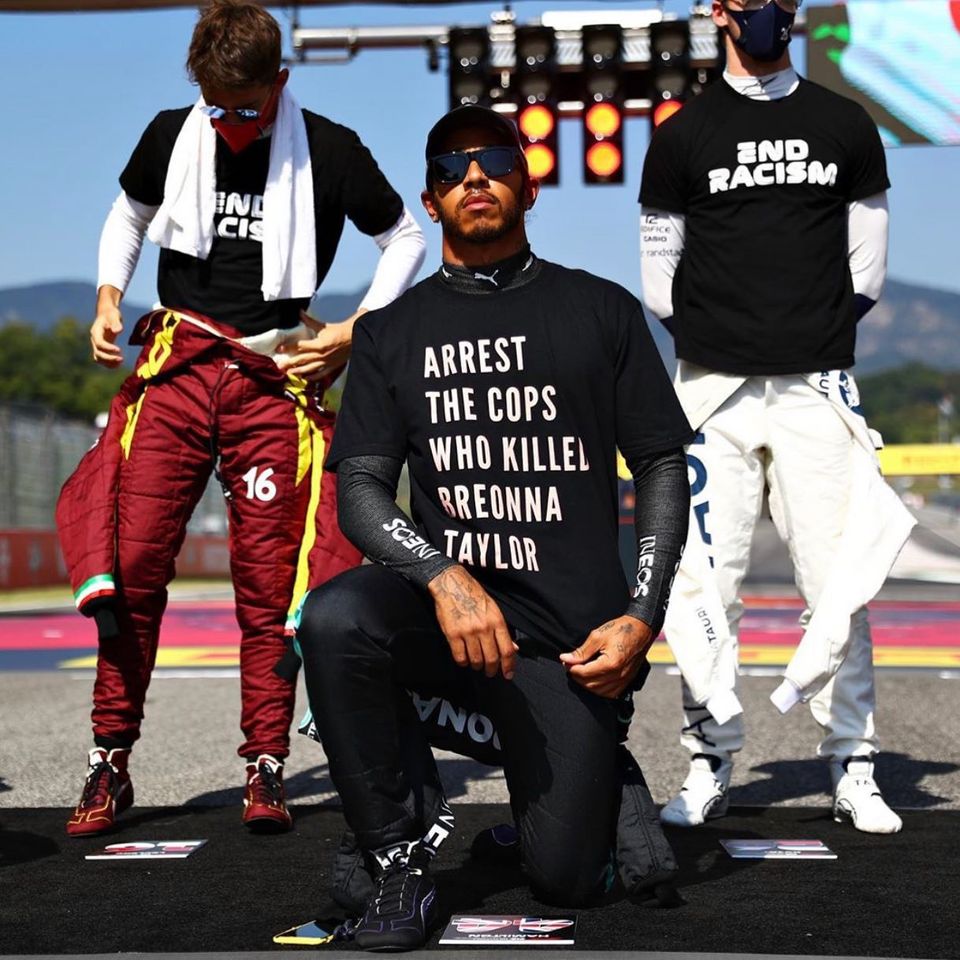 He has been at the fore-front of support for the justice of George Floyd. We wrote about it here.
Source: AOL Biden Address,