Ronayerin Ogolor, is a US-based Nigerian scammer of 51 years old, who has been sentenced by the US government to three years in prison for internet fraud. Ronayerin Ogolor, who is a naturalized US citizen, was sentenced to jail by the US Chief District Judge, Beth Phillips who ordered him to pay a sum of $871,739 in restitution to his victims. Ogolor had received thousands of dollars from 13 victims all around the US and Italy cited court documents, he was a serial scammer.
How did he attain large sums of money?
The US-based Nigerian scammer has had many a story about his endeavours as to how he attained his large sums of money. In one case, a widow from Indiana who received a friend request on Facebook was led to believe that one of Ogolor's accomplices was a widower named 'Lawrence Garrison' working on an oil rig off the coast of Louisiana.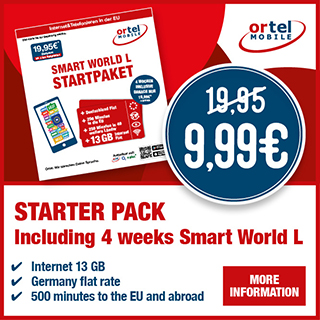 Pleading guilty
In October 2019, Ogolor pleaded guilty to one count of conspiracy to commit wire fraud. He accepted responsibility for his role in a scam that targeted singles seeking love, some of them elderly, through Facebook and dating websites ChristianMingle.com and LetsHangout.com.
According to a statement from the US Department of Justice, since 2013, Ogolor and his accomplices created several bogus online dating profiles then contacted men and women throughout the United States, Canada, and Europe, with whom they cultivated a sense of affection and often romance.
Soon after establishing a relationship via communication on phone with the victims online they, Ogolor and his co-conspirators, would proceed to ask for money for hospital fees, travel expenses, customs expenses, 'golf import taxes' and even investment opportunities.
REGULARISATION OF IRREGULAR MIGRANTS IN ITALY: APART FROM 500 EUROS, WHAT ELSE DO I NEED TO PAY?
The money would then be sent and then the team would ask for more in the form of funds to 'release the package' or to 'pay customs expenses or valuables like money or gold.
In some instances, women sold their personal property, including houses and cars, to raise money for the criminals. Another component of the sprawling scam was business email hacking, where the scammer and his cohorts fraudulently obtained checks from businesses with the help of their unsuspecting victims.
AFRO CELEBRITY: SUPER EAGLES PLAYER OGENYI ONAZI RECOUNTS CATCHING THIEF IN ROME
According to prosecutors, as part of the plot Ogolor opened several bank accounts in his name and in the names of sham businesses. The romance fraud victims wired and deposited their money and money from counterfeit or fraudulently obtained checks into Ogolor's accounts.
After five years of milking men and women out of hundreds of thousands of dollars, Ogoler's luck ran out in October 2018, when federal agents picked him up at Kansas City International Airport as he was preparing to board a flight to Frankfurt, Germany.